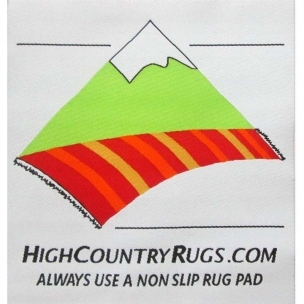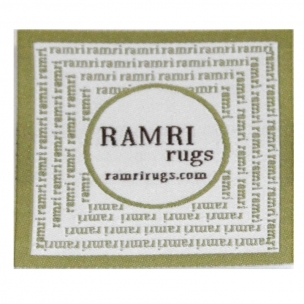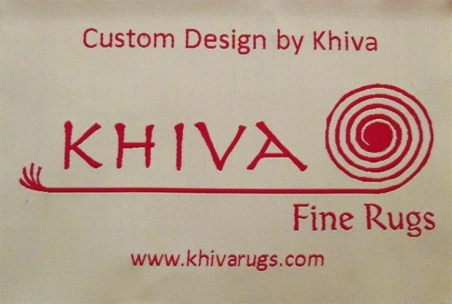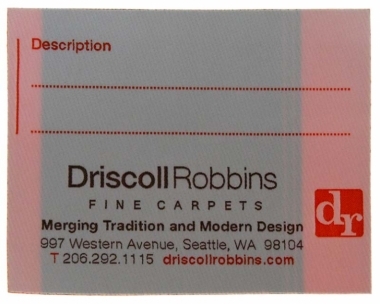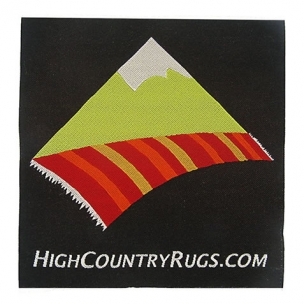 Rug Labels & Carpet Labels – Our Top Pick: Woven Labels
Custom Labels for Carpets and Rugs
Woven labels work great not only for clothing and apparel but for furniture, rugs and carpets as well.
Because of the nature of the use of carpets and rugs, and in order to avoid the label to fall off, we recommend using an Iron-on adhesive backing, the heat will make the adhesive of the label bond better than a regular peel-and-stick adhesive backing.
Carpet Iron-on labels are a canvas to convey your message or to put your signature to your product giving you the chance of doing it in a gorgeous and durable way.
While an elegant carpet label will be part of your product for years, hang tags will be removed and thrown away the moment your customer use your custom product for the first time.
Our Customer Speak About Their Rug Labels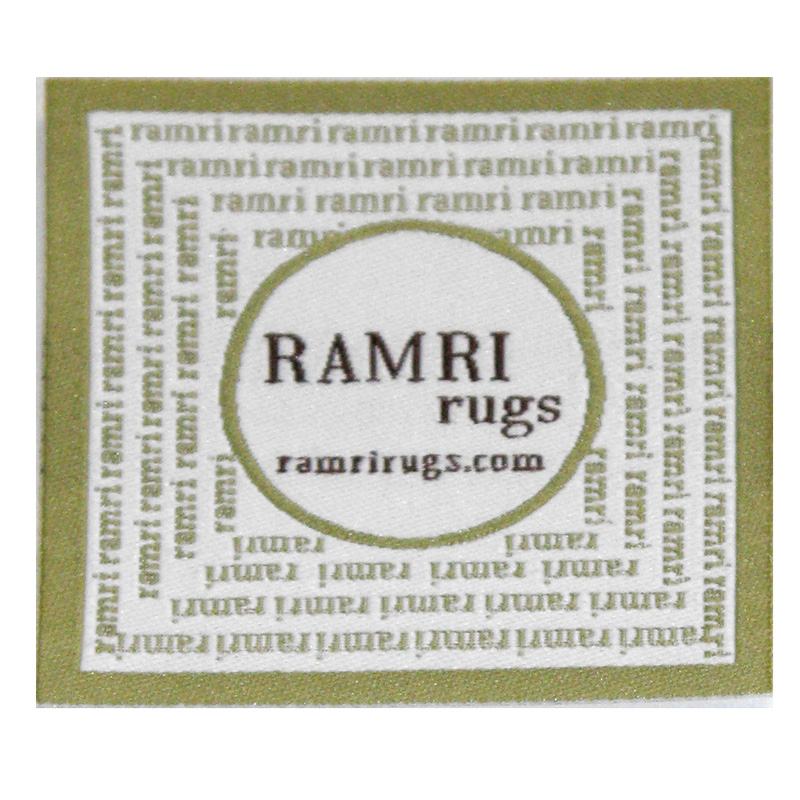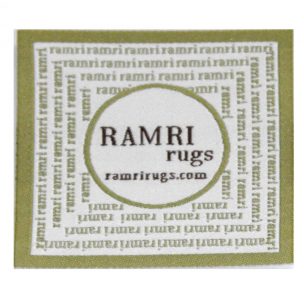 Meet our customer https://www.ramrirugs.com/ and the beautiful damask clothing labels we created for them.
"Ramri Rugs creates beautiful handmade carpets made only from the finest materials of the Far East. Each masterpiece is hand-knitted by artisans in Nepal in the traditional Tibetan methods." – About Us Ramrirugs –
Please note how the label's design compliment very well and matches the handmade and artisan look of their products. And that's something that you may want to consider when creating labels for your designs.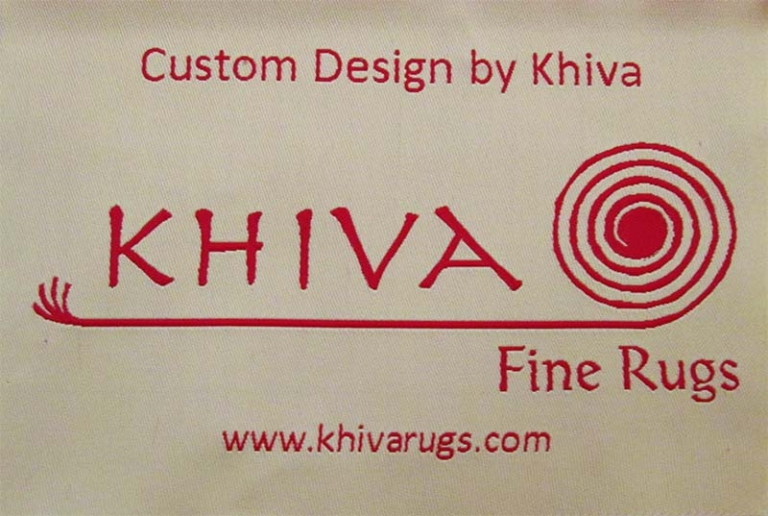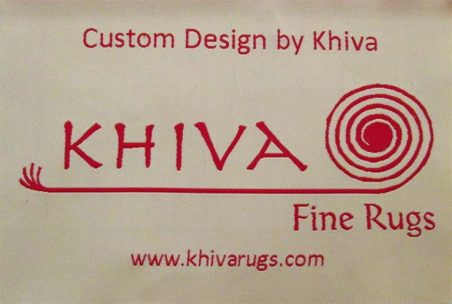 Our customers at Khiva Fine Rugs from Panama were seeking 3.5 x 5" cloth labels that could be sewn onto their fine handmade carpets. They were looking for a good material that had an upscale look and feel.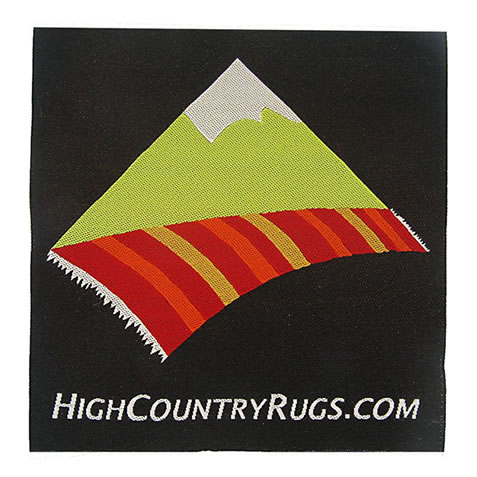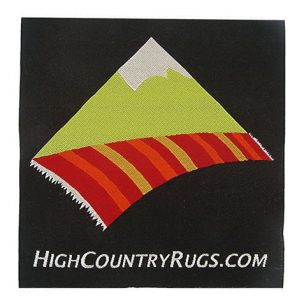 Our customers at Fine Country Rugs contacted us to manufacture a 4″x4″ woven rug label. This one was the first one they made with us, and it was a no-backing label, thin enough and easy to sew into their products.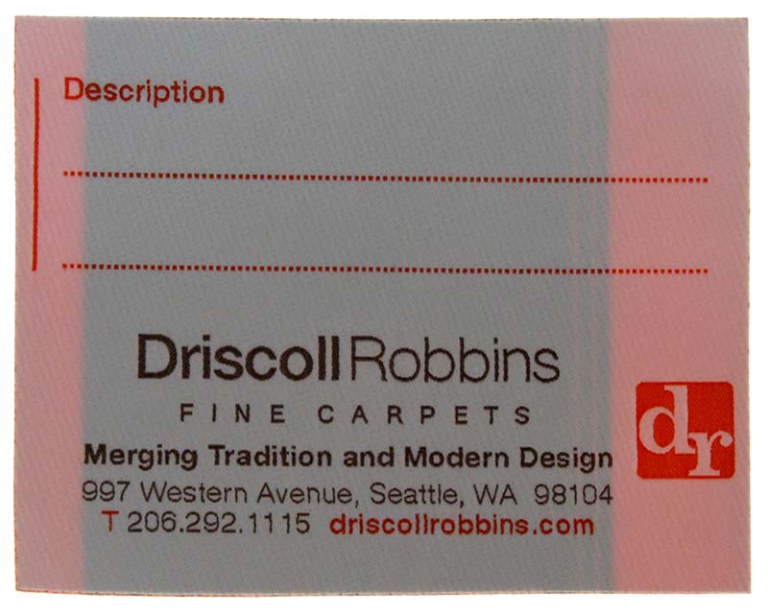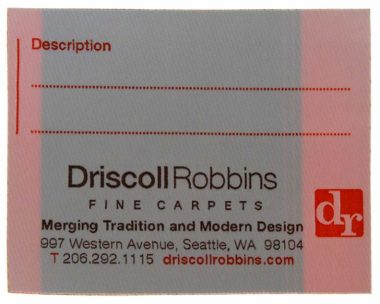 Our customer has a hand-woven rug business and they were looking for a cloth label (with their logo) that they could iron on the back of their carpets. This label is an example of a great feature that is often requested by our carpet customers: the ability to write the name of the customers, date of production, product model , and nay other important feature tHey can think of. on them with a sharpie DriscollRobbins.com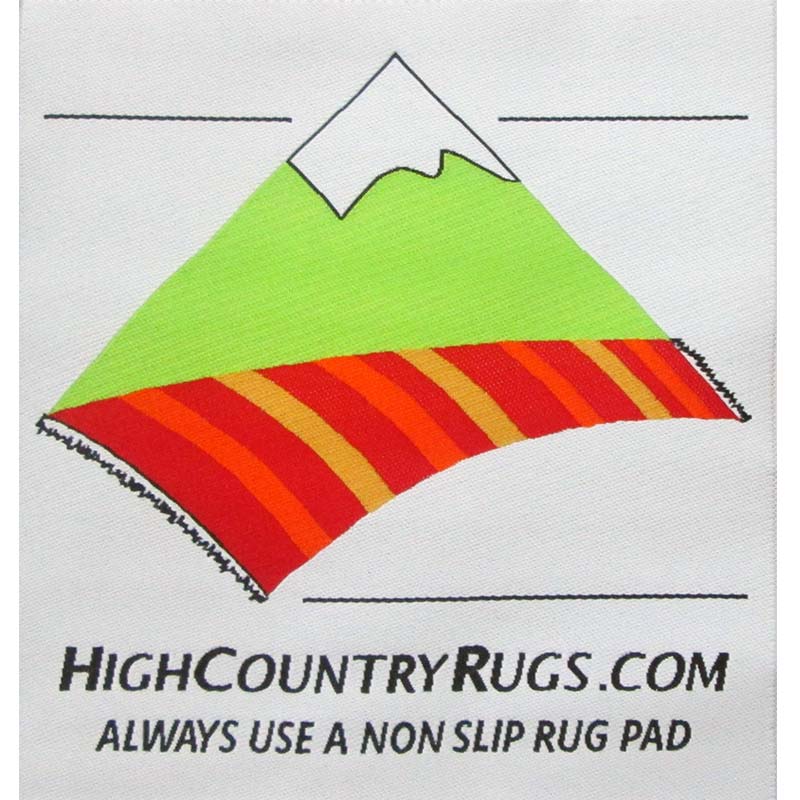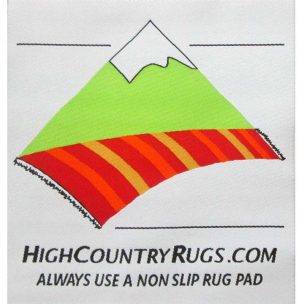 Our customers at HighCountryRugs have continued to manufacture their rug labels with us, this time with a white background, same 4″x4″ size, and easy to sew background. The custom labels you attach to your products become part of your image and the identity you're portraying to your customers. There are several varieties of clothing labels, from printed labels to damask clothing labels, you'll sure find the perfect style for you!
Our Ordering Process – From Start To Finish

1 Quote Request. Submit your project's details. Make sure to include your logo, quantity, size needed.
2 Approve. Review & Approve Artwork Proof and Price Quote.
3 Confirm. Billing, Shipping Information & Pre-Production Sample.
4 Order. Final order submitted for production.