If you're looking to start your own t-shirt business from home with no money, this article is for you. Here I'll walk you through the steps needed to create a successful t-shirt company without a big investment of time and money.
Start a T-shirt Business In 5 Easy Steps
When we were making the research to do this blog post we found an awesome youtube video called How to Start a T-Shirt Business at Home | Key Things to Know! where Josh Ellsworth, the host, introduce us to the world of clothing sublimation in a very practical way. Here we summarize that video and add other important step in the business which is key for branding: developing a logo or image that represents your company and using custom clothing labels to tag your products and spread the word.
In order to encourage you to get into the business, it will be better to start talking about profit margins, and do a little math.
Step 1 – Doing The Numbers
First of all we recommend you to do your numbers. This helps to be motivated from the begining.
Per each t-shirt you will be investing in garment, transfer and labor an aproximately costs of $7.00 (or less)
Each T-shirt can be sell for about $12.00 each (or more)
This lets you earn a profit margin of $5.00 Per Shirt Print
The 5 main techniques (we will talk about it later on) are very easy to learn, and the process of transferring the design is so simple and quick that it can be done in a minute or less. Therefore, the time spent to heat-apply 50 pieces shoudn't exceed an hour.
If you manage to find, lets say, a school soccer team needing 50 shirts, you are sure that you will be generating $250.00 Income with only an hour of work. That's around the price of some of the standard heat-transfer press you will find in the market.
This last means that maybe with the first contract, with your first sell, you will be able to recover all the money you are investing. Isn't this amazing? This definetely seams like a lovely business for me. If you know something about digital marketing the hardest part, which is to find the customers, will be easy cake. Otherwise, learning the tools to promote your products online won't take much.
Step 2 – Choose the right heat-transfer method according to the type of order you receive.
These are the 5 types of heat transfer methods you can apply from home nowaday (2022). But it is not going to be like you are going to choose one, but on the contrary it is more probably that you find yourself alternating among all of them according with the type of order you receive.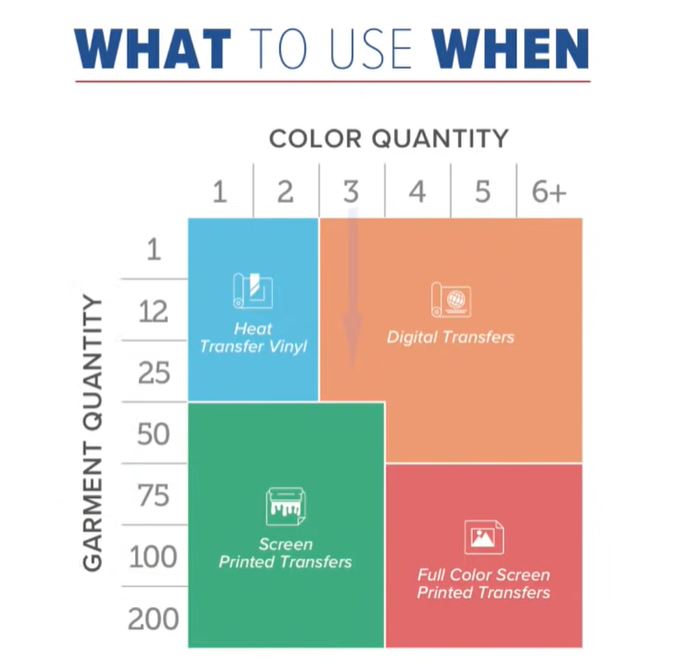 The following are the 4 main technologies for heat transfer T-shirts, the ones that are more commonly used, let's say 95% of the times.
1. Screen Printed Transfer – Standard
You can group as many images with different colors as you want as long as they are utilizing the same colors. This is the easiest way to decorate t-shirts with a heat press
2. Heat Transfer Vinyl – Standard
Unlike screen printed transfers that allow you to apply all the colors from the same sheet using a unique layer when you are using vinyl transfer with multiple colors, every single color has to be in a different layer, added separately to the final t-shirt design. Although it means more work for us, the advantage of using vinyl is that it offers a wider variety of special effects like glitter, reflective, metallic, glow in the dark among other finishes.
3. Heat Transfer Vinyl – Print Cut
The material comes only in clear or white and you need an special printer. The main advantage compared with the standard Heat Transfer Vinyl is that you can print all the colors in the same sheet and heat apply only once saving time and money. The so called Print Cut Heat Transfer Vinyl also allow special finishes like reflective metallic or glitter. Just Print, Cut, heat, mask, and heat apply. Experts recommend this technique if you have 3 or more colors in your design and for low quantities.
4. Screen Printed Transfer – Digital
This technology was launched to the market in the year 2020 so it is relatively new. It is ideal for printing a large amount of t-shirts with more than 3 different colors in the same design. If you are looking for quality and want to save time and money at the same time this is a great solution.
5. Screen Printed Transfer – Water Based
The 1st 4 methods are the most common ones. However, if you, or some of your clients, want super high-quality premium screen printed t-shirts, maybe it could be a good idea to consider this last method. The advantage the water-based layers offer is that they can be applied to another kind of garment and other materials, this means it is not only for cotton t-shirts but you can heat apply them also on to nylon jackets for instance and another kind of delicate fabrics.
Step 3 – Choose the right press and vinyl cutter
Whichever heat press machine you want to buy be sure they offer accurate time, temperature, and preasure measures.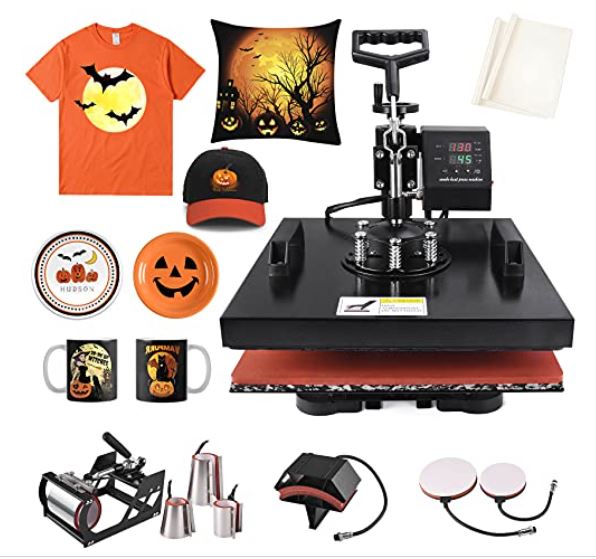 8 in 1 Shirt Press Combo
This powerful heat press offers full 360-degree rotation and swing-away design, allowing for safe and easy use. Plus, with a digital control box that can be set to either Fahrenheit or Celsius, you're sure to get the perfect temperature every time. And when time is up, an alarm will sound so you know it's time to take your items out.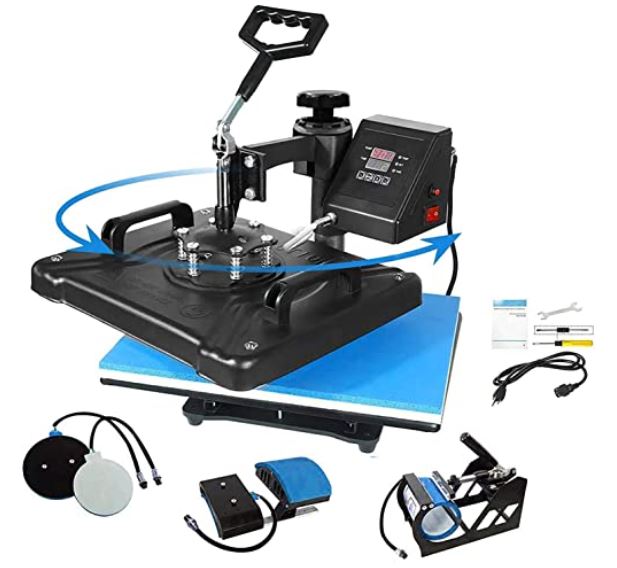 Swing Away Digital Multifunctional Sublimation Heat Press
This advanced machine uses the latest technology to provide even heating and prevent scorching, making it perfect for transferring colorful designs onto a variety of materials. Plus, with its swing-away design, you'll be safe from the high temperatures during operation.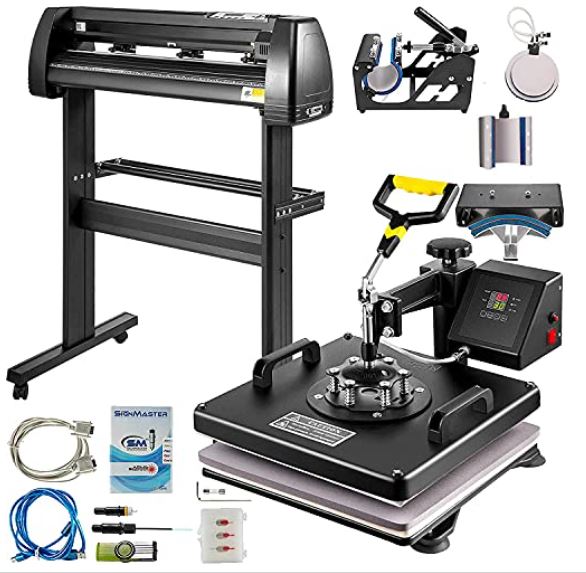 6 in 1 T-Shirt Heat Press and Vinyl Cutter
With a large heat press and vinyl cutter, you'll be able to design and create products quickly and easily. Plus, the adjustable pressure and speed make it easy to work with a variety of materials. And with an intuitive temperature adjustment, this package is incredibly easy to use.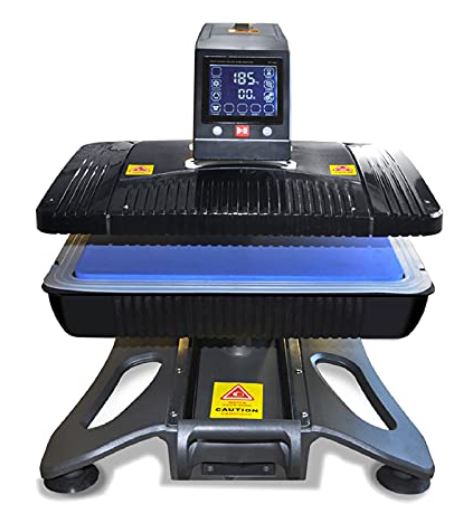 Heat Press Machine Professional All in 1
This innovative machine is designed for hassle-free, automatic operation. With a large LCD touch screen and quantitative counting feature, it's easy to batch process your projects. The Auto Open Drawer-out Design with Auto Lifting Board ensures safety and convenience, while the wide range of functions make this machine perfect for all your transfer needs.
Vynil Cutter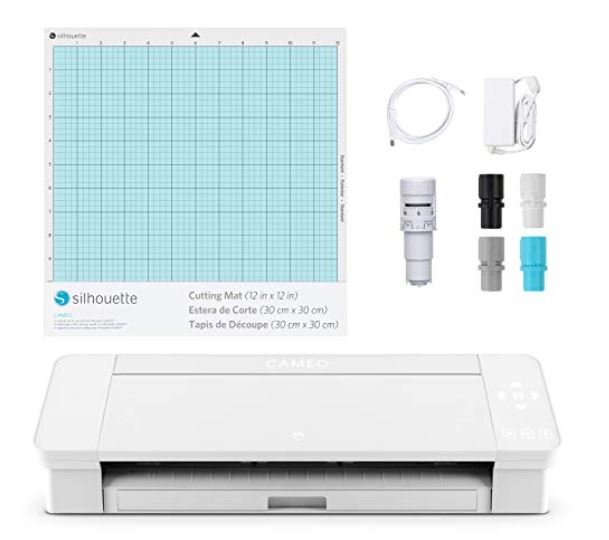 Silouhette CAMEO Vynil Cutter
This incredible machine is built for precision and ease-of-use, making it perfect for cutting vinyl and heat transfer materials. With a sleek, compact design and easy-to-navigate touch screen, the Silhouette Cameo is perfect for any crafter on the go. And don't forget about the included roll feeder – it makes loading and cutting materials a breeze!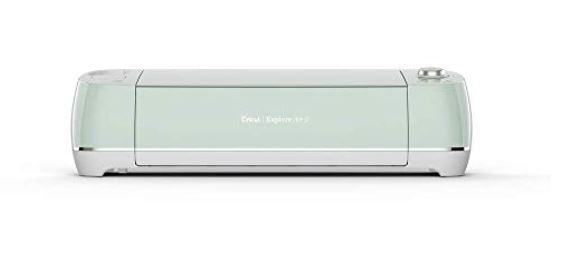 Cricut Explore Air 2
This machine flawlessly cuts over 100 different types of materials, including premium vinyl, iron-on and htv vinyl, cardstock, faux leather, adhesive foils, specialty paper, poster board and more. With the included Circuit Premium Fine Point Blade and Housing, as well as the Circuit 12 inch x12 inch Light Grip Adhesive Cutting Mat, you can start creating right out of the box.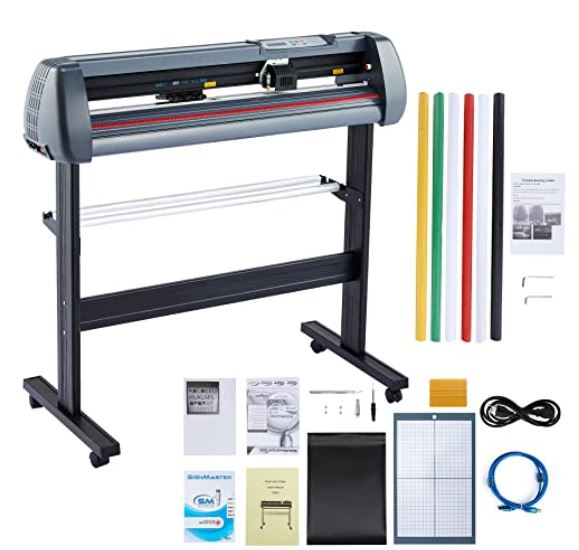 Vinyl Printer Machine, Vinyl Cutter Machine with Stand
a high-efficiency cutter and plotter that's versatile and durable. With its 3 pinch rollers, adjustable speed and pressure, and ball-bearing dual roller system, this machine is easy to use and handle vinyl feed. The LCD display and control panel keep you in total control of your work so you can create beautiful prints with ease.
Step 4 – Brand Your Products
So you already bought the heat-press, the cutter and the materials and you did all your tests and you are ready to go. Well, we know you are excited and want to start selling right away, which you can certainly do. However, in the case you are launching your own clothing line we highly recommend to hold your horses and give you a time to start thinking in branding. If someone see your special T-shirt design and they love it, they probably would like to know who made it, and will certainly go check out the label. Have you think in making your own clothing labels? If not, this is a good moment for that. At Sienna Pacific we offer a wide variety of custom clothing labels including:
Step 5 – Find customers
Team uniforms are a big opportunity for your heat-press business. As sports uniforms are commonly made out of polyester mesh the first thing you want to do is to set up your press at the correct time/temperature (8 sec at a 300 degrees) using a craft paper cover sheet and termofill method. Then you will need something for separating the front of the shirt from the back, making sure the colors won't reach the inner part of the uniform or other parts you don't want to paint. For this, we will need a heat printing pillow. Don't forget to pre-heat the surface you are going to work on.
Sports and Spirits Market
Team uniforms: from stretch materials to durable twill materials (ia. jockey jersey)
Fans apparel: blouses, pants,
Sport school spirit sweaters and swetchers (Top market)
Corporate and Small Business Market
Face cover or mask with brands logo
Polo shirt with brand logo
Bags with the heat transfer logo
Uniforms and promotional Giveaways
Reflective designs for construction industry or safety uniforms
Retail: On demand market
Clothing lines
Children's apparel: a lot of heat-transfer products are CPA compliant which means they can be used for children's clothing
Female Fashion
Personalized Product Market
Holiday placemats
Customize stocking for christmas
Personalize handbags
Birthday Shirts
Event Market
Spring brake
County Fairs
Racing Gear
Municipality Market
Police
Fire Dep.
EMS Paramedics
Marketing Books to learn how to promote your business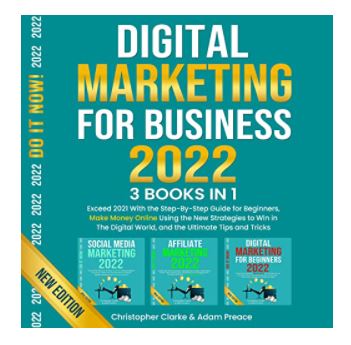 Digital Marketing for Business 2022
Jam-packed with strategies and tips that will help you succeed in the digital world, this guide gives you everything you need to know about online marketing. Whether you're a beginner or an experienced pro, this book has something for everyone.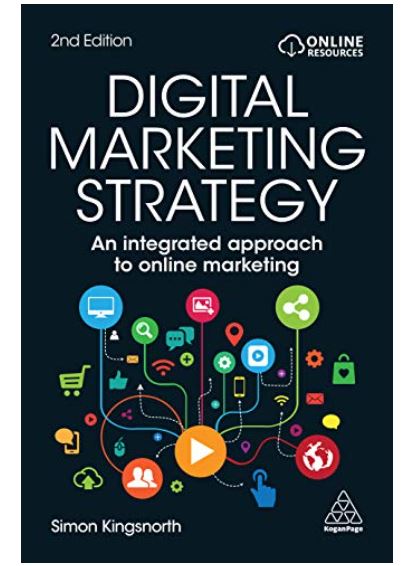 Digital Marketing Strategy: An Integrated Approach to Online Marketing
This bestselling guide has you covered, with clear, step-by-step instructions on how to optimize your online presence and align your efforts with business objectives. Whether you're a beginner or an experienced marketer, this book will help you make the most of today's dynamic digital landscape.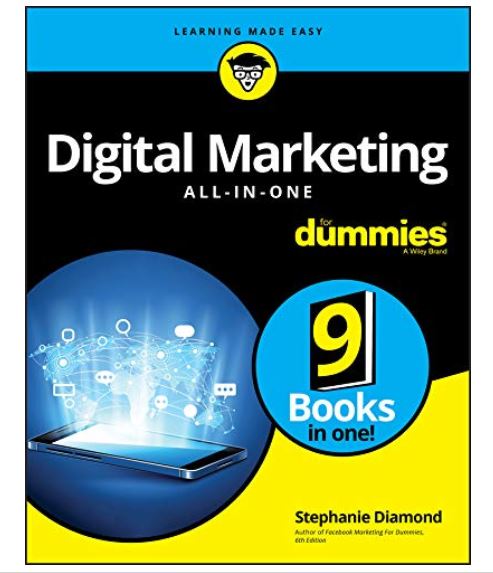 Digital Marketing All-in-One For Dummies
Loaded with tips and techniques for building a successful digital marketing plan, this book will show you how to reach new customers and keep them coming back for more. From developing a strategy to measuring ROI, you'll find everything you need to succeed in today's constantly changing online landscape. So put your best foot forward and start harnessing the power of digital marketing!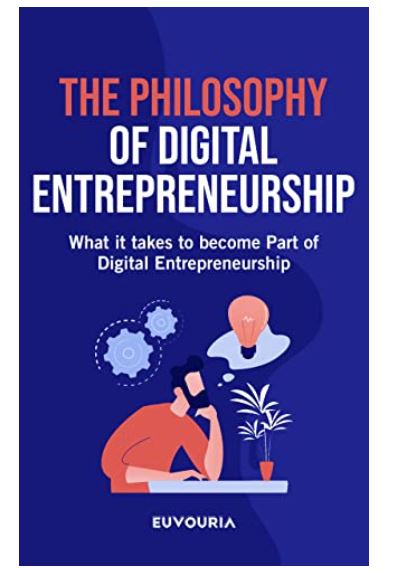 The Philosophy of Digital Entrepreneurship
The Philosophy of Digital Entrepreneurship is a guide to understanding the digital world and how to use its advantages to become successful. In today's digital age, it is more important than ever to be ahead of the curve, and this book will show you how. Whether you are just starting out in your career or are looking for ways to take it to the next level, The Philosophy of Digital Entrepreneurship has something for you. With in-depth analyses of cutting-edge technologies and their various applications, this book provides readers with a comprehensive view of the digital world – one that is sure to help them achieve success.
Related Articles