There are countless ways for expressing your gratitude to your employees out there.
This is why we are bringing to you right now an ordered and simplified version of these lists, grouping the main ideas in five big sets: the classics, the popular, the meaningful, the creatives and the most clever ones.
Applying any of them will not only make your staff feel that you care about what they do but it also will encourage them to improve their performance and most importantly, it will spread good vibes around the work place.
The best approach is to plan ahead a points program using the ideas that better match your company's or organization's, size, type and budget.
Classic Ideas to Make your Employees Feel Appreciated
First of all we have the classic ones.
These are the ones the most of us already know, whether by reference, by personal experience or by common sense.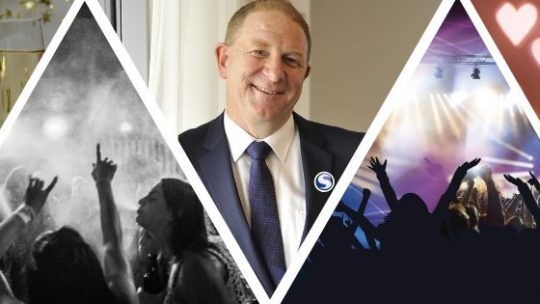 1. Birthday celebration
Companies and organizations should always remember their employees birthday no matter if they are performing poor.
To celebrate their birthday is a basic way for empathize with them, and you not necessary need a budget for that. For small business owners an small birthday cake will do the deal, for larger ones, adding an special gift will be enough.
2. The Wall of Fame
This is so classic in fast food chains, where a photo of the "employee of the month" is always displayed where everybody can see it. Another great way of doing so is making a big wall clock where instead of hours we put our employees photograph or cartoon style drawing.
3. Aniversaries celebration
Again, in order to show your gratitude for those ones who complete a year in the company it is not necessary to make a party or to buy an expensive gift. What is important here is to let your staff know you care about them.
This can be made in many ways, be creative, be generous, be spontaneous. If he or she is performing well, take that person to lunch, pay that person a car-wash or allow him or she to do something that person want to do, be flexible.
The more you get to know the members of your staff the better and the easiest you will fulfill their desires.
4. Giveaway, Swag or Promotional Product
This is another classic way of encouraging great mood and performance inside your team. Promotional products such as lapel pins, coins or keychains are still an excellent way for rewarding your people while doing branding. The trick here is to giveaway really valuable stuff people may want to were or use. Low quality promotional products can be a waist of money and time.
5. End of Year Party
Another great ocassion for showing your appreciation to your employees is the End of the Year. Unlike the Christmas Eve where people prefer to share with their families, the End of the Year is a great moment for celebrating with your co-workers while reviewing the achievments of the year and setting new goals for the upcomming one.
Most Popular ways of showing your appreciation
Although the following ideas are quite common, and some of them should be natural, sometimes we need to remember what is to be done in order to stimulate our people.
Go beyond the mechanic daily tasks and become a friend, a human being!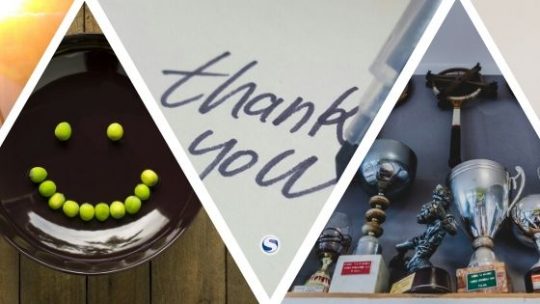 6. Say thanks!
You can say thanks in many ways. A gift, a party, a birthday cake, as we have seen, are ways of expressing our gratitud. However, a simple, sincere, words can be incredibly powerful. Be sure to look your employees at the eyes when saying these magic words, smile, and add a shake of hands or even a warm hug.
7. The Special Lunch
This kind of appreciation can be done in different manners. A practical one, although a little cold, is by giving them an uber eats credit.
Nevertheless, it is better to share directly with your employees, no matter how bussy you be, there is always time for sharing your lunch with someone else, and Why not to take advantage of this break by getting to know that outstanding worker?
You can talk about anything, but we encourage you to pay attention at what that employee have to say, let them drive the conversation, talk about your life only when asked.
In the case you notice that person is a little shy you can make some questions to brake the ice, but please, don't make it an interrogatory, be nice and gentle.
8. Go Public
Your appreciation program has to be like an stairway to heaven. If the employee performs better, he or she should receive a better reward.
Let's suppose a seller did found a new customer the first month, and you already thanked him with some warm words, in private , at your office. Later, let's say the next month, the same worker closed a couple of sales, and you invited him or she to lunch.
What would you do if the upcomming month he doubles again his sales score? It might be too soon to give him a rise! A nice way, and a very encouraging one, is to join all your people together, during a business planning or another kind of meeting and say thanks to that person in public, closing with a noisy applause.
9. Lapel Pins Recognition Program
An easy way for encouraging better performance among your people is by using a lapel pins recognition program. Lapel pins are used not only to distinguish their age or seniority inside the business but also for rewarding the achieved goals .
10. The Trophy
At the end of a run there should be a big prize, a trophy. Some people can earn lapel pins or medals but only the most outstanding ones will get the trophy. There has to be a sort of misticism around the trophy, which can be just that or a symbol for something else, a rise, a trip, a week off or some secret or misterious gift no body really knows what it is. The best trophy will ideally be the most valuable thing in the person's wish list.
Meaningful ways to show your employees you care
Trophies? medalls? Lunch? These ideas sound very old school. Ok, hugs and words won't ever go out of trend, but we are in the XXI century, there has to be some cool brand new ways of doing the trick, what are they?
Here you have some, enjoy it!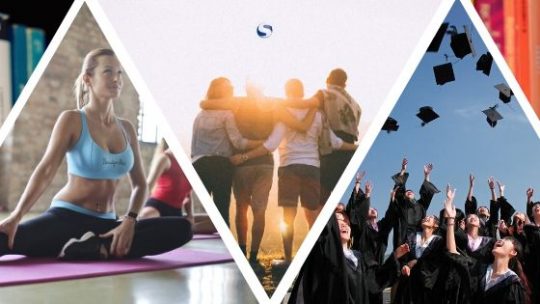 11. Educational Goal Reward
Don't panic! It's not about an university carreer tuiton sponsorship. Just about rewarding your employees educational success.
If they attend to an online course or if they went to a workshop or if they finished a master degree you should be aware of that and have a proper reward according to the level of difficulty that achievment implies.
To encourage your employees learning is a good management practice, because, beyond the humanitarian reasons, a better qualified person will perform better at work. Even more when that specialization contributes to improve the specific role that person plays at your company.
12. Self-esteem Goal Reward
Remember, your staff are not bots, they are people. Yes, they need money to buy food and to pay their expenses, and that's the main reason why they are working for you, sure! But moreover they are people who need friends, family and affection. A good self-steem leads to a good mood, and the better the mood the better the results, the better they will perform. This is why it is tremendously important to encourge self-steem goals such as: lose/gain weight, be in shape, be healthy and so on. This is part of a holistic comprehension of the human being applied to business.
13. Peers Reward
The classic approach to managing the rewards was to put one person in charge of this. This person will decide who deserve a recognition and who doesn't according to a very rigid policy. However, nowadays there are a bounch of apps out there that allow any employee to choose whom he or she want to reward with a user friendly interface, some of them are: Bonusly, Wooboard, Recognize Peers, Applauz, Biz Merlin, Sales Screen and Reward Gateway among others.
14. Casual Dress
Another cool way of recognition is to let people go to work dressed as they want. It is specially appreciated in those jobs where you have to wear a uniform, and it is completely free!
15. Social Media / Website Reward
Another free way for showing your gratitude to your outstanding employees in a cool manner is by publishing a picture of that person at the company's official social media accounts and/or at the company's website along with a brief paragraph where the organization or boss express directly why is that.
Creative ways of rewarding your employees
The following ideas are more than cool, more than up to date, and they are only applied by really step forward, highly innovative organizations where the human being is in first place, where nobody is affraid of been called crazy or nuts, where on the contrary, these words are taken as compliments.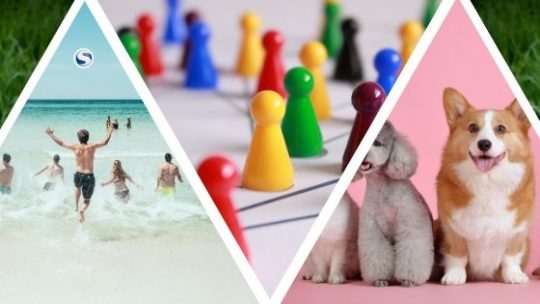 16. Gamification
Everybody likes to play games. At least games that are easy to understand, where the goals are clear, games that are engaging, where you receive a nice reward, with music and coins or extra-points every time you do things right (not only when you finish big tasks), games with good mood, colorful games where someone wins and someone loose.
That's what we have been talking about all the way long don't you think so? The question is: What can gamification do for your business that we haven't explained so far?
One aspect of succesful games that helps to engage people, beyond the rewards, is the possibility of unlocking new worlds, new levels, to discover new things that have been hidden. Some companies use colorful badges as rewards and plan ahead special new tasks or missions for those who win a certain amount of badges, receiving a badge that unlocks a salary rise for instance or that allow outstanding employees to join a new team or project.
17. Boss for a day
Again, don't panic! Nobody is going to take your place. You can offer a convenient parking spot only the directors are allowed to use and some of the special privileges only them can enjoy. This is another nice free way of conveying your gratitud.
18. Customized reward
Nothing like a customized gift to let people know you care about them. Customized stuff require more than money, that's why people appreciate them a lot. It can be a cup of coffee, a shirt or something else with a picture of the person you want to reward or even a most elaborated piece of art such as an oil painting or a cartoon style drawing.
19. Day Off
An employee day off might not represent a big problem for some companies, nevertheless for that employee a day off can be seen like glory, specially when you let them choose the day.
20. Pets day
As we say at the beggining, you have to get to know your employees in order to fulfill their desires. For those who love their pets, an excelent reward can be to let them take their pets to the office for a week or so. This options is not recommended for some work places were pets shouldn't be, like hospitals.
Innovative Ways of Motivating Your Employees
The following ideas implies an innovative approach for recognizing you employees performance.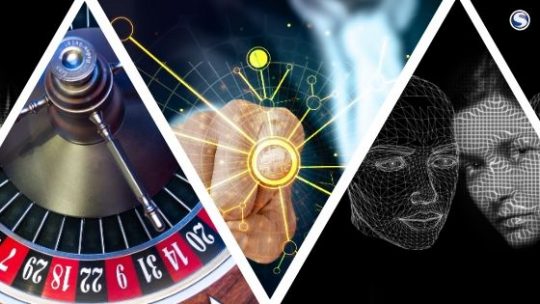 21. Swap jobs for a day
At the new stream of business management it is not enough to know how to do your job, all the employees should also be aware of their coworker's duties.
In order to let know the others what is each one working on, managers or scrum masters encourage the team to tell their peers in short about their current tasks and projects, usually at the planning meetings. However, for a more holistic comprehension it is a good practice to "swap jobs for a day" where employees have a chance to deeply understand how it is like to work in someone else's place.
22. Micro bonuses
Years or decades ago, managing micro bonuses manually could be a real "pain in the ass", specially for the accountants. Luckely, nowadays we have platforms and apps that make it as easy as pie.
One of them is bonous.ly where with a credit of only $5 per employee we can start a peer to peer recognition program which will certainly improve moreover the relationships with one another.
23. Standing Desk
Many studies have point out that to be sitting too much time at day, wheather while eating, driving or working, can be harmful and can be related to a number of diseases such as: obesity, high blood presure, high blood sugar, diabetes, cardiovascular diseases and even cancer. This is why standing desks are becoming more and more popular each year.
If it is true that some standing desks are very expensive, and making an entire change of this paradigm at once for every single work place at your company could represent an important inversion, a staggered migration to standing desks seems to be the smartest solution. Offering this sort of prize for those who perform better can be an extraordinary incentive.
24. Uber Eats Gift Cards
Why to invite someone to lunch at a fancy restaurant if you can let him or she decide where, when and what to eat?
Well… this is a polemic question. On the one hand, if what you want is to talk to your employee, one to one, it might be better to sit togeter at a restaurant. On the other hand, if you already know that person and there's no need for a private meeting, an Uber Eats gift card could be a clever way for recognizing his or her achievement.
25. The Prize Wheel
And last but not least. We introduce to you… The Prize Wheel!!
This is also a way to gamify your workplace. For some old style bosses this colorful device can seam a little bit out of place, however, it not necessary has to be at the lobby, and it will always be fun to have a piece of a casino somewhere to let luck decide what kind of reward do you deserve for your hard work.
Employee Recognition Pins – 3 Tips That Will Guarantee Your Success
Nowadays, most company award and employee recognition programs include lapel pins. Many businesses, from small to mid-size companies all the way up to corporate organizations use lapel pins as a tool for recognizing their employees.
All of your employees, from administrative and sales personnel and managers and CEOs, will proudly wear their recognition pins on their suits and jackets.
There are several different design options from which to choose when creating your recognition lapel pins. The specific details of the recognition program for your company should be analyzed in order to determine what type of pin will best suit you.
You should be sure to consider the number of recognition awards, frequency of the awards, the general layout of your logo, the practicality of your pin and your company's budget.
Size
The usual size for a recognition lapel pins is somewhere in between 3/4″ to 1″. Anything bigger than this will make the pin look 'funny' in someone's suit or jacket.
Finish
Using different platings, engraving, or gemstones to symbolize the levels of achievement adds an extra element of appreciation and results in an elegant-looking pin.
Choosing a plating finish is based primarily on what feeling you want the pin to convey. Certainly, some logos lend themselves well to using metal plating colors (silver, gold, etc) in the place of the actual logo colors.
Layout & Design
There are several different possible combinations for your design and its results will depend on both the designer and the freedom to adjust the needs of the client (logo, colors, etc) to the general lapel pin manufacturing process.
The degree of success of your recognition pins will be determined by the right combination of the factors. It is, therefore, very important that you use an experienced recognition and award pins manufacturer that will effectively asses your needs and provide you with the best product that your budget can buy.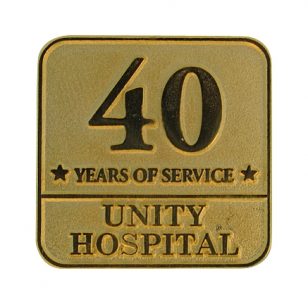 Years of Service Pins for Unity Hospital
Just as the end of the year approaches, organizations big and small like to show appreciation for their employees in various ways.
"Years of service pins" is a very popular one, as it usually involves public demonstration and pinning ceremony, which is always very appealing to those receiving them.
This time it was Unity's Hospital's turn and the result was just great.
When using lapel pins in award and recognition programs, it is very common to create different versions of the lapel pin that will represent the different levels of accomplishment being recognized.
Unity Hospital's human resources team put a lot of thought and care on the design and execution of their employee recognition pins.
As a result, their employees got to know how much they care about their recognition program.