Looking for inspiration for your pet clothing brand?
Pet products are an increasing market.
Each year more and more pet brands compete to standout from the others, struggling to offer the most beatiful designs along with the best quality.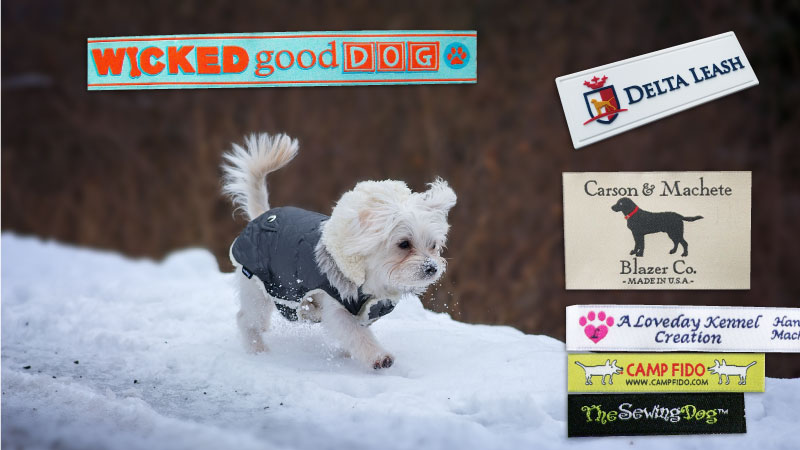 Identifying pet collars, leashes, clothings, beddings, blankets or quilts is critical for the success of any kind of dog clothing brand.
Although In the case of the dog vests the most common way to display your brand logo is by using a dog patches, in the case of dog sweaters, for instance, choosing a dog label could be the best option.
Before taking a last decision, it might be better to checkout first what others have done for their own dog brands.
3 Types of Dog Clothing Labels
According with the canine style, and with the type of clothing you plan to sell, you should consider a different label material for your pet clothing tags. Here we you have the 3 main options our customers prefer when ordering a dog clothing label for their brands: Custom PVC Labels, Damask Woven Labels and Woven Ribbon Tapes
1. Dog PVC Labels
Soft Rubber PVC (Polyvinyl Chloride) is a bendable and strong material that allows a bunch of new design options like 2D and 3D layering styles, low relief and high relief elements with square or round angles. These type of tags are ideal for outdoor clothing or gear like dog coats, they are waterproof and weather resistant.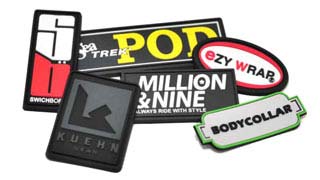 Special for outdoor gear, waterproof, resistant to high and low temperatures.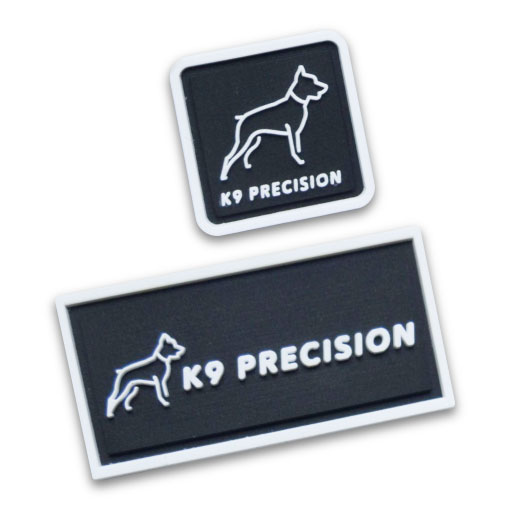 2. Damask Woven Labels for Dog Clothing
Custom Woven Labels continue to be by far the prefered option for tagging your legged friend clothings. Our important puppies will thank the softness and lightness of damask. We already posted an article about our Woven Labels for Dog Collars if you want to see specific samples for these kind of custom pet products.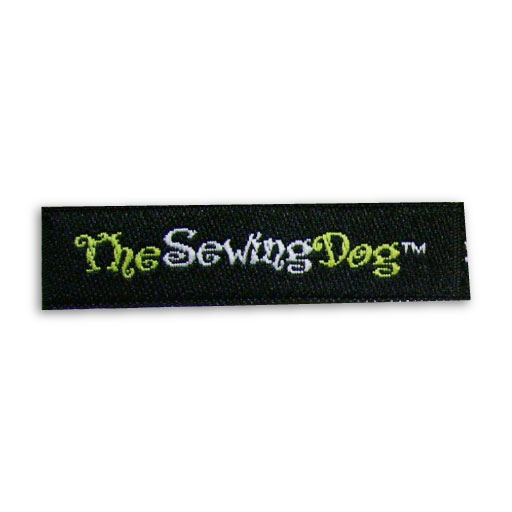 Even when Damask is widely used specially for designs with small details, we also offer other types of dog labels like the printed ones. Printed labels can be done on cotton, satin, tyvek or as Printed Poly-Cotton Labels.
3. Dog Woven Ribbon Tapes
And last but not least we have the Woven Ribbons which are almost identical than the showed above, but they come on a roll without having been cut. These woven tapes are used not only for dog leashes but also for lining of different types of clothings as pants, shirts, belts and jackets.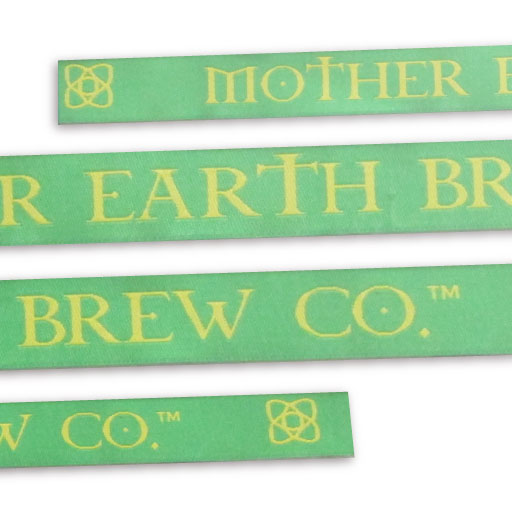 It's easier with Sienna Pacific by your side!
Sienna Pacific is a reliable brand property of Linx Corp. a US based company with over 15 years of experience, manufacturing and supplying High Quality custom products for customers inside and outside the country
Related Posts