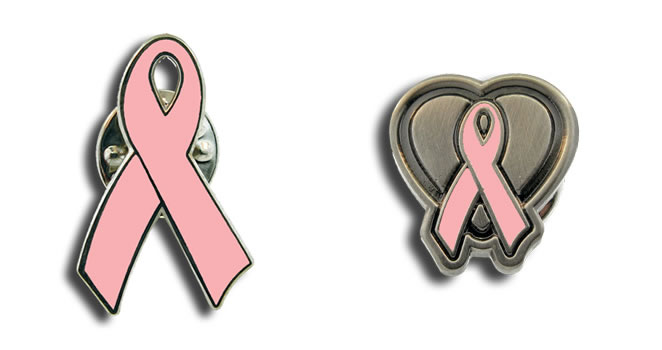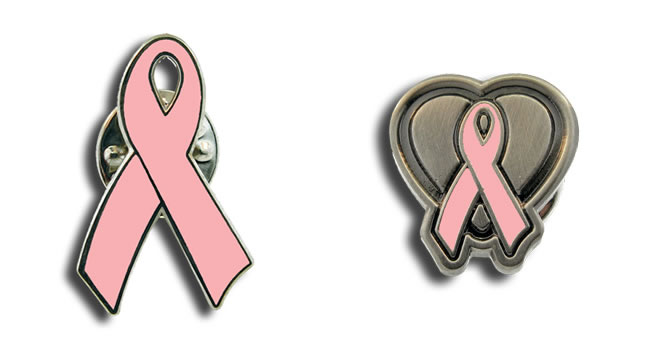 Breast Cancer Pins, Pink Ribbon Pins
Great for branding, promotional campaigns or giveaways.
While breast cancer pins commemorate almost 20 years in trying to find a cure for breast cancer, these pink ribbon pins continue to inspire progress. From Susan Komen, the Avon Foundation to the American Cancer Society's "Making Strides" program, breast cancer lapel pins generally have always been a vehicle for fundraising, spreading awareness and researching a breast cancer cure.
The Susan G. Komen "Race" for the Cure® in New York of October 13, 1991, was when the world had its first presentation of breast cancer pink ribbons . The success of the event and its trademark breast cancer pink ribbon sparked an explosion of awareness across the country.
As discovering a cure is the fundamental objective for fundraising, volunteers or those, who want to contribute to the cause, can form their own organizations, integrating social media networking, events and breast cancer lapel pins to drive donations.
At the end, breast cancer pink ribbon pins are keepsakes, each donor's contribution to the critical cause: a breast cancer cure.
Let's Get Started
If you are thinking about ordering your custom lapel pins, just click on the button below, our expert Sales Reps will get back to you within 24 business hours and guide you through every step of the process.