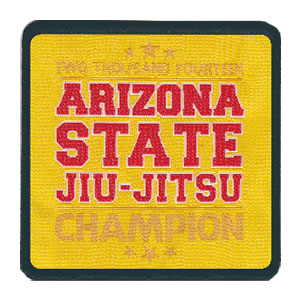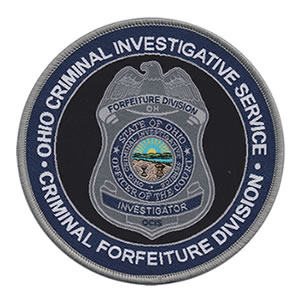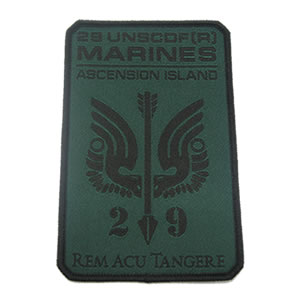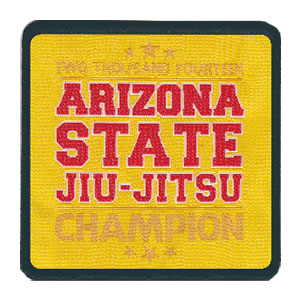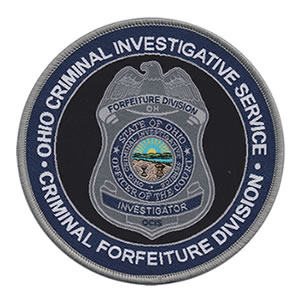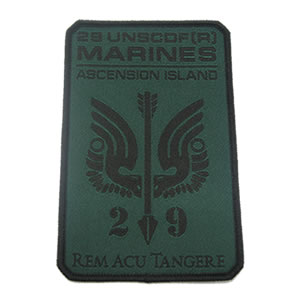 Custom Woven Patches
Woven Patches will handle intricate detail at best.
It is a myth that all patches are embroidered.
There are many different types of materials and techniques to recreate a design on a custom patch, and woven is one of them.
They are by far our favorite between all patch types.
Woven patches are just like woven labels, and because they use thinner threads, they can achieve a great amount of detail and clarity, especially for small lettering, achieving and almost "photo patches" quality that will impress you (Sometimes they are hard to tell apart from printed patches!)
Free Quote Request
FIRST TIMER? VISIT OUR PATCH DESIGN GUIDE
Woven Vs Embroidered Patches
WHAT IS THE DIFFERENCE BETWEEN EMBROIDERY AND WEAVING?
Embroidery and Weaving are both ways of getting your logo into your clothing articles, and they both use threads to bring your logo to life, but there are basic differences between them:
Embroidery is done by stitching a design with threads into a piece of fabric.
Weaving creates a fabric with your logo by interlacing threads.
A woven patch is nothing but a woven label finished off with a thick back to give them stability and substance.
FOX DUNE WOVEN PATCHES AND EMBROIDERED PATCHES
Comparing the Embroidered (right) to the woven (left) patch; You can see the fine lines and incredible detail in the printed version.
The vibrancy of the thread colors is evident on the embroidered patch, where detail and fine lines are evident on the woven.
SAN DIEGO POLICE BADGES
The detail provided in woven version of this badge is obvious.
Take note of the text on the inner circle. For this level of detail and readability, we believe the woven is far superior. This is also proof that the woven can pick up the same vibrant color as embroidered threads.
KPBS PATCHES
Color vibrancy is equal in both embroidered and woven options; however fine detail is more prominent on the woven version.
For custom shape and detail of art similar to this, we would encourage you to choose the woven patch.
---
Woven vs PVC Patches
FOX DUNE PATCHES
Comparing the Embroidered (right) to the woven (left) patch; You can see the fine lines, very high quality and incredible detail in the woven version.
The vibrancy of color is evident on the embroidered patch, where detail and fine lines are evident on the woven.
Let's Get Your Patches Started!
You will love the look of woven patches. Just send us your design and size and you will have your patches ready in no time!
Macrooter Woven Patch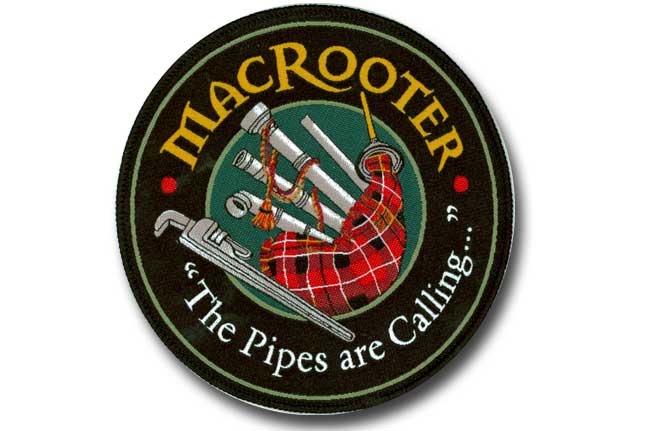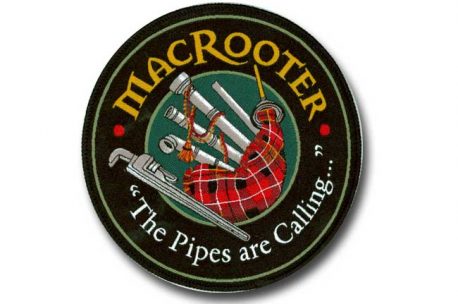 FOX DUNE PATCHES
Who knew a patch for a plumbing company could look so awesome? I guess the folks @ MacRooter new 😉
For example, when you start with a great customer design, add an expert design team to transform the original design to manufacturing art, and in addition you use the best production team, the result cannot be anything less than excellent.
Sometimes, our customers have very intricate designs that can only be achieved (or it would look best) with a woven patch but then they are 'stuck' with the idea of an embroidered one: the thickness, the feeling, it is more familiar for them.
But the truth is that many times I wish they had chosen a woven patch, particularly in these situations:
Design has very small details.
Intricate and small fine fonts: curly, curvy, text smaller than 11pt.
Gradients (we can fake them with the woven threads and they will turn out much more natural).
We can use metallic threads to make your patch stand out (almost like bullion patches).
Iron-on woven patches are the most requested type of patch for hats.
One of the cool advantages of a weaving your patch instead of stitching it is that there is no threads sticking out of the design, as the entire design is woven together, like a piece of fabric.
The likelihood of the patch becoming unraveled, or getting caught with a ring, hook, and then get destroyed is minimum, as there are no threads sticking out of a the patch.
Our Easy 4-Step Ordering Process
1 Quote Request. Submit your patches' details. Make sure to include your logo, quantity, size needed.
2 Approve. Review & Approve Artwork Proof and Price Quote.
3 Confirm. Billing, Shipping Information & Pre-Production Sample.
4 Order. Final order submitted for production.
What Our Customers Say About Us
out of 5 stars

03/05/2016

– A 3″ Patch to be used as a framed award. Adhesive backing made that an easy task.

"The city seal patch that I ordered turned out great. Best price I could find on the internet. Victoria kept me in the loop, answered my questions, and delivery was sooner than anticipated."

Kevin McKeown City of Melbourne

out of 5 stars

03/12/2017

– A 5″x5″ Woven Patch with Merrow Border & Iron-on Backing for ease of application.

"I was satisfied 100%.! The experience was really good, the communication with Linx was on point. I just like to say thank you so much for making my project a reality.!"

Danilo Cabral – New York, NY

out of 5 stars

08/01/2015

– Woven Patch

"The service was amazing and the results absolutely spectacular – the insignia we had made came out crisp and the colors exactly as requested (We matched them to the PMS Color chart). I will certainly work with them again.""

Peter C.
Let's Get Started
If you are thinking about ordering your custom products, just click on the button below, our expert Sales Reps will get back to you within 24 business hours and guide you through every step of the process.