Custom Clothing Labels for Professional Products
Custom Printed, PVC & Woven Tags for Apparel Designers.
MOST POPULAR
Woven Labels
By far the most popular type of label for professional-looking branding.
Choose from:
Printed Labels
The best option for fine designs and images.
Choose from:
Learn the Design Options for Your Custom Clothing Labels.

What Our Customers Say About Us.
A great 3.5″ x 1.5″ Damask Woven Label with heat seal backing. It was made for our customer at Bound By, a NYC firm. They will use their custom clothing labels for their hats.

They Said:"The ordering process was very easy, I received my ordered much faster than expected. I also appreciated that your sales team was available to answer my questions. [And give advice on which products to choose]"
We have made this 2″ x 1″ Taffeta Labels with straight cut and plain backing. For over 5 years, Hammock Gear has used them inside their hats.

"The customer service has been wonderful. She answered my phone call, didn't make me feel rushed, and was clear and thorough in her answers. She went out of her way to see if she could help rush my order. Pricing is also competitive.
A 5/8″ x 2″ damask woven label, center folded. A simple but bold 2-color logo made as a hem tag or tab label.

They Said:"Excellent customer service. Always got in touch with my rep. No complicated phone tree. Very fast response, amazing quick graphic art set-up, and proofing. Great price for small runs. Don't change a thing in customer service."
A Custom Labels Vendor You Can Rely On.
Our online system makes it easy to order custom clothing tags!
Our Ordering Process – Designed With Your Satisfaction in Mind

Let's Get Your Project Started!
If you are thinking about ordering your custom products, just click on the button below, our expert Sales Reps will get back to your withing 24 business hours and guide you through every step of the process.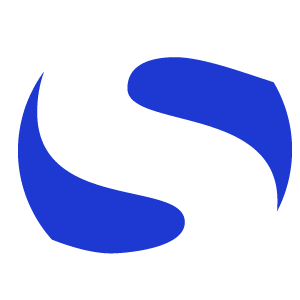 Which Label is Right for Your Product?
Your design. HAS TO HAVE gradients or small text (less than 7pt).
Quantity.Your order is of 300 or more labels (500 minimum order small quantity for some styles).
Turnaround Time. You need your tags in 3 weeks or more. (AFTER final approval).
Resistance. Your product will NOT be washed often (pillows, curtains, rugs).
Shape. Your label has either a rectangular or a square shape.
Backing. You will either be sewing labels or using adhesive fabric labels.
Colors + Price. Your design has 1 or 2 colors.
Most Common Used in Care Labels.
Your design. DOESN'T HAVE gradients or small text (less than 7pt).
Quantity. You need to order 100 or more custom labels.
Turnaround Time. You need your tags ASAP. (2-week standard production time- AFTER final approval).
Resistance. Your Product will be washed often, therefore resistance is key.
Shape. Your label has a standard OR create custom shape.  (any other polygon, or outline shape).
Backing. You want to sew it, or stick on clothing, or iron on your labels. (either way, we got you covered).
Colors + Price. One price for your labels is the same for up to 8  thread colors (see our color chart). (including metallic).
Most Common Used in Logo Clothing Tags.
Custom Labels is what we do.
First of all, we want to ensure you we are here for you, from start to finish. (The finishing touches actually come first to us)
We are able to do so because we have have helped so many people in the past.
While some of our customers have a very clear idea of what they need, others are completely new to the process, hence feeling like going in circles.
If the latter sounds like you, we suggest they visit our Clothing Label Design Guide page, where we give you the information needed for you to get a clear picture of what your needs are, therefore make the ordering process much easier for you, which will result in a faster process…. Your labels in your hands in no time.
From the smallest of projects to the largest accounts, to us either projects have the exact same level of importance. Ask away, and we will answer all of the questions you have.
Thinking of having your labels made with a non-US Supplier? Read this first
Ask us about our CPSIA Compliance.
Why Should You Choose Us for Your Brand Tags?
QUALITY

First of all, our expert design team will work with you, for you.

Ease of ordering. Because all you do is approve at every step of the way.

Your custom clothing labels will be made with the best quality threads.

Peace of Mind. We are Based in the USA & High Quality is our promise.
SPEED

First, your Price Quote will be ready within 24 business hours.

Once we receive your logo or artwork file or design instructions, we will email you Proof within 24 business hours.

Factory Sample emailed to you within 2-3 business days of receiving your proof approval.

Labels to you within 10 business days once you approve the final sample.

We work with you at your pace with our quality & speed of delivery as our goals.
COST

Affordable Prices with the LOW MINIMUM of 100 Pieces (on most styles).

Everything, except shipping, is INCLUDED with your custom label order. No surprises!
Dream File Label
When I started designing children's clothing and got a logo I dreamed of getting to the point where I had labels with the logo in my designed work.
I contacted your company years ago and got an estimate and kept it in my "dream file". This year my husband got me fabric tags for Christmas and I am thrilled at how well the intricacy of my logo came out. It is nothing short of perfect! The extra white makes the logo "pop" just as I hoped it would.
James Lynch – Incogknito

Furniture Label Label
They delivered exactly what I asked for in a timely manner for a fair price
Ed Hayes – Websters Interiors

TMo Bay Clothing Label
I was very confused and couldn't make up my mind on what I wanted. I even had to change my business name and through out all my troubles, Victoria was very patient and understanding.
Tyesha Mosley – TMo Bay Clothing Line

More Reviews….
Beck to he Trading Woven Label
Victoria was fabulous! She made the experience easy and non stressful for someone who had no idea where to begin or what they were doing. Victoria was a delight to work with and Linx did a beautiful job. I cried when I opened the labels they were beautifully done.
Trent Gaither – Beck To The Trade

Coit Drapery Cleaners
Victoria's immediate response, patience and attention to detail in helping us design a label that worked for our specific needs.
Hurowitz – COIT Labels

Faribault Woven Label
I was very happy with their level of service. I was also pleased with how efficient their process was. The finished product looks amazing and seems much more durable than the cloth patches we were using.
Lynn Kiefer- Faribault Woolen Mill Co.

Inza Moment Woven Labels
Response time is great. You guys are always patient with my changes and help me create the tag I can see in my mind.
These Blue Woven Logo Labels Are Great!
Rama Inza – INZAMOMENT

Even More Reviews….
Kolea Designs Custom Clothing Tags
I don't order that often, but my info was still on record and the customer service agent that I worked with was so helpful. Quick to reply to my inquiry and incredibly helpful. Plus what I ordered was PERFECT. Thank you for my iron on labels.
Rachelle Ricardo – Kolea Designs

Cali-Girl Personalized Clothing Labels
These were needed on "an unrealistic schedule", but you came through with flying colors. Actually 3 days earlier than even expected!!! Victoria was amazing to deal with and got the job done with a smile on her face!!!!!
California Clothing Line – logo labels
Linda Muszynski Cali-Girl Clothing

Scarlet Harlow Woven Label
Service, promptness, and quality of the product always amazing.
She's ordered iron on labels for a few years now.
Tania Fischer – Scarlet Harlow.com

Baja Lifestyle Printed Clothing Label
Good response and felt personalize communication, which makes it easy to develop a business relationship.
Printed Satin Labels –  Printing on White Satin Ribbons is the most common.
Baja Lifestyle – Elwyn Monroe

Bitch Bags – Brand Labels
Our requests have not been routine and LINX has not only designed exactly what we have in mind but they do it with no delays. We send them our vision of a product and in an incredibly short time, we have our proof to approve. Any changes (and they have been minor) are handled in the same rapid fashion. Can't wait to see the finished project!!! Ginny Mullane – Bytch Bags

Looking For Custom Hang Tags To Complete Your Look?
If you need Basic or Deluxe Hang Tags, click here
---
Do Your Products Really Need Clothing Care Labels?
I am making a product for d.t. textiles and i wanted to know what symbols I should put on my care tags. The fabrics i used is brown a gold diamond fabric made from a silk blend and satin.
You first need to know the countries in which the fabric labels will be used. I think the first references are the current US labels. I think the biggest differences can be seen when you look at the various countries around the world and specifically the far east. You can find much more with a Google search.

What Our Customers Say About Us.
The combination of a small logo and a company name works for this label. It is a 1 7/8″ x 7/8″ woven damask label, straight cut and plain backing.

"I was very satisfied with Linx's quick turnaround when creating samples of my labels.

When I had an edit/change I received a new sample promptly with the exact changes I wanted."
Our customer needed a logo label for their line of t-shirts.

The result is a 4-color woven damask label with a pure white background. Our customers love their straight cut label, with iron-on backing.

They Said:"All my questions and concerns were answered quickly. Becky (sales rep) communicated with me regularly all through the process. The final product was perfect!"
Our customer needed a label to be attached to their hats. The result is a nice1 1/8″ x 2″ center fold custom woven damask label.

It is a great way to show off your logo in the front and your website on the back.

"Out of all of the companies that I had contacted this one was the only one that acted like my order mattered. Thank you!"
Sometimes all you need is a simple label to identify your company's belongings. A simple text-only damask label even on a size as small as 1″ long. Because it has only 2 colors, there are not exposed threads.

They Said:"The sales rep I spoke with, Becky, was very helpful in discussing the different options for my order. [As well as the best way to place it for the best price]."
Frequently Asked Questions
Where can I buy clothing labels in small quantities?

We have been serving small business and startup clothing designers for a long time. Since the beginning, our website Sienna Pacific specializes in small quantity labels orders. If you are just starting out and want to get labels for your products, we can help you out. Beginning from end.

Why are some labels in clothing so scratchy?

There are two reasons some of the lbaels you find in your clothes are scratchy: 1. the material and the manufacturing is of bad quality and 2. The style of label they used was not the right one for the label placement, therefore the sharper edges were not sewn out and they are exposed and "sticking out" of the garment in in contact with your skin.

Where can you get custom woven labels made for your business?

Well right here! Send us your design and project specs, or give us a call and we will guide you thru the entire process. You can have your own labels made in less than 3 weeks.

What do the symbols mean on clothing labels?

Care labels have a lot of symbols. Go to https://www.textileaffairs.com/ to find out what they mean.

Can I Get Samples to Review your quality?

Yes you can, just send us an emails to sales@siennapacific.com and with your mailing address and we will send you free samples for you to review out high quality labels.