Awareness Wristbands Colors
Silicone Rubber Bracelets are a great choice for your next awareness campaign.
Offering you excellent prices in silicone wristbands, excellence in customer service and great turn around time. Custom Silicone Bracelets free quote!
Promote awareness for your cause creating customized Awareness Silicone Braceletsfrom us, because you deserve the best.
If you are for the best prices in awareness silicone bracelets, you will find that ours are the lowest you can possibly find.
In order to help you decide the color of your awareness bracelets, we have put together the awareness colors guide, with the most commonly used colors in awareness products:
Let's Get Started
If you are thinking about ordering your custom products, just click on the button below, our expert Sales Reps will get back to you within 24 business hours and guide you through every step of the process.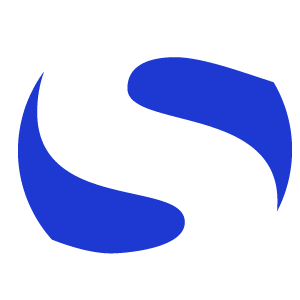 SILICONE WRISTBANDS COLORS – FUNDRAISING CAUSE
Black Bracelets
May
Adoption awareness. Peace. Right to Life. Hope awareness

Gray Bracelets
June
Diabetes, Allergies. Asthma Awareness

Silver Bracelets
Children with Diabetes Awareness

White Bracelets
February
Adoption awareness. Peace. Right to Life. Hope awareness

Dark Blue Bracelets
March
Child Abuse awareness. Arthritis. Alopecia. Colon Cancer. Save the music. Water Quality. Free Speech.

Light Blue Bracelets
June
Prostate Cancer. Pro Choice Awareness. Men's Health.

Dark Green Bracelets
Bipolar disorder. Bone Marrow Donation. Leukemia. Mental Health awareness. Tissue Donation.

Green Wristbands
February
Childhood Depression. Depression. Environment. Kidney Cancer. Stem Cell Research

Kelly Green Bracelets
Eye Injury Prevention. Glaucoma. Chronic Pelvis Pain. Missing Children. Workers Safety.

Lyme Green Bracelets
September
Lime Disease. Lymphoma. Muscular Dystrophy. Organ Donation. Safe Driving.

Violet Bracelets
Hodgkin's Disease. Domestic Violence

Purple Bracelets
November
Attention Defficit Disorder.

Burgundy Bracelets
July
Cystic Fibrosis. Lupus Awareness.

Light Purple Bracelets
Animal Abuse awareness. Homelessness. Animal cruelty awareness

Hot Pink Bracelet
Inflammatory Breast Cancer Awareness

Pink Bracelet
October
Cancer. Breast Cancer. Birth Parents.

Red Bracelets
December
AIDS, Heart Disease

Orange Wristbands
September
Leukemia

Yellow Bracelets
August
Cancer Support. Support our troops. Military support

Teal Bracelets
September
Ovarian Cancer

Orchid Bracelets
April
Testicular Cancer

Brown Bracelets
Colon Cancer. Against Tobacco.

We know how difficult is sometimes to raise the money for your cause, that's why you want to be sure your money is well invested.
Our custom silicone wristbands have no comparison, we have the greatest customer service team that will guide you through the process of ordering customized silicone wristbands for awareness causes . Just give us a Call – Toll Free Phone (888) 720-2115
USED FOR FUNDRAISERS FOR
Breast Cancer, Ovarian Cancer, Hodgkin's Lymphoma, Depression, Alopecia, Animal Abuse, Asthma, Mental Health , Colon Cancer, Heart Disease, Muscular Dystrophy, Alopecia, Asthma, Melanoma, Adoption, Organ Donor, Save The Music, Cystic Fibrosis, Testicular Cancer, Leukemia, BiPolar Disorder, Arthritis.
SILICONE RUBBER BRACELETS ARE GREAT FOR:
School Fundraisers,Religious Groups,Promotional Items ,Corporate Giveaways ,Sports Teams,Party Giveaways,Charity.