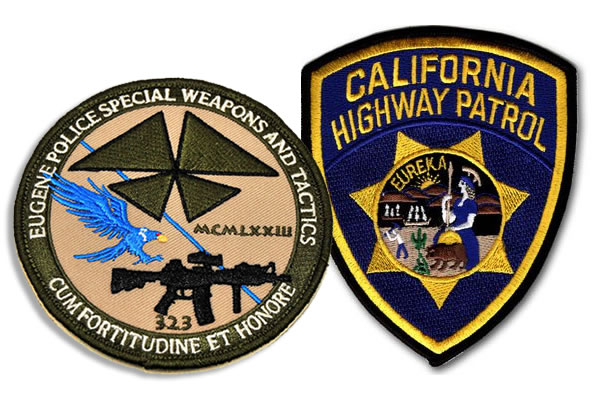 Police Patches
We have custom designed embroidered motorcycle patches for clubs, all around the United States.
Our experienced team will help you create a great looking custom designed motorcycle patch.
Just send us your motorcycle club logo and we will work with you until you are satisfied with the look of you custom designed patch.
We can design a beautiful patch from your motorcycle club's logo at no extra cost. Just give us a call, our expert patch designers are waiting to help you
Ordering Custom Made Patches is Easy With Us By Your Side.
Our exclusive online ordering system makes it easy to be in control of your order process. You call the shots!
Our Work Speaks for Itself!
"Great customer service, great value for money, great quality, great everything!
"We just got them. Thank you. You guys did an amazing job. They look great."
Law Enforcement Pages Are Switching to PVC
One thing that every Law Enforcement Agency has in common, outside of protecting their community and each one of us, is the fact they all have an identifying mark. It's the one thing that promotes their jurisdiction, their motto, their mission and their individual identity. For decades they have all shown their individuality by placing their special emblems and patches on their uniform through an embroidered patch. But the tide has turned, and new technology and design are rising to the top with the latest in patchwork and emblems. The PVC patch. Why are such a huge percentage of Military & Law Enforcement turning to PVC? Here is just a few of the best reasons for the switch. Call us; we can tell you more.
1 – DURABILITY

PVC are made from the most durable products in this industry. This is a moldable medium that allows a variety of colors, dimensions and designs to jump off the badge and remain true in color and quality no matter what the patch is put through in the craziest of circumstances. A PVC Patch can endure almost anything (outside of being thrown in an open fire or cut / perforated.. you get it).
2 – VERSATILITY

PVC Patches are suitable for all branches of our public employees. City Police, County Sheriffs, SWAT Teams, Highway Patrol, ATF Officials, FBI, Forest Rangers. Pretty much any armed and unarmed civilian security group is utilizing the PVC Patch as their main identifying patch because of its versatility. The PVC Patch/Label can be created in any size, shape, and even dimension (2-D and 3-D are both available). They can be sewn if necessary, but they can also have a Velcro backing to be switched out when necessary. You name it!
3 – IMPACT
Since the PVC Patch is made from a mold, you can achieve a level of detail unsurpassed by other mediums. The variety of color that can be used with cloth and other sewn materials can never equal what can be blended and created with PVC.
Even the infinite detail of very intricate designs have been addressed by PVC. We now offer a level of detail on PVC through the process of printing, This option takes the detail a step above anything embroidery or woven could touch.
4 – SIMPLICITY
Straightforward and Basic. The best identifiers and marketers have learned this concept in spades (think of the NIKE logo or Coca-Cola). Even though your badge or patch has more information it needs to state, It can be made direct and simple with the clean lines of a PVC patch.
5 – VISIBILITY

Let's face it, you need to be readily identifiable, recognizable and prominent. You need your badge to do more than just adorn the uniform, but to stand out and let any that sees it know who you are.
One of the basic issues a PVC patch can overcome is visibility. Weather conditions, bad lighting conditions, etc., have been issues in the past. It is extremely important that citizens can recognize whom to trust and cooperate with regarding our law enforcement in adverse conditions. That is why so many units are turning to PVC.
Lettering on PVC can be distinctive and boldly colored allowing easy recognition of the law enforcement officer's agency, location, rank, and identity. Fluorescent coloring is also available to allow the patch to be readily seen in the dark – keeping the officer safe and even more recognizable.

Let's Get Started
If you are thinking about ordering your custom patches, just click on the button below, our expert Sales Reps will get back to you within 24 business hours and guide you through every step of the process.
or read more about our custom patches.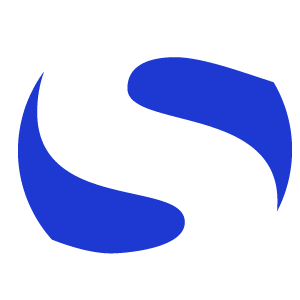 Our Ordering Process – From Start To Finish