Custom Fire Department Patches
Firefighters are some of our bravest men and women in the United States Public Service. We take the role of providing custom fire department patches seriously and have a proven list of Departments that count on us for their Custom Fire Department Patches.
Custom Fire Department Patches are an integral part of the uniform and they cannot settle for anything less than perfection. If you want to design and create the perfect custom embroidered patch; you've found the right resource in us. We have a team of experts ready to work with you to create a patch your unit will be proud to wear.
Your department needs to know that your fire company patches are not only beautifully designed, but also durable and long-lasting. Rest assured in knowing you have put your trust in the right team with Sienna Pacific for your Custom Patches.

Let's Get Started
If you are thinking about ordering your custom patches, just click on the button below, our expert Sales Reps will get back to your withing 24 business hours and guide you through every step of the process.
or read more about our custom patches.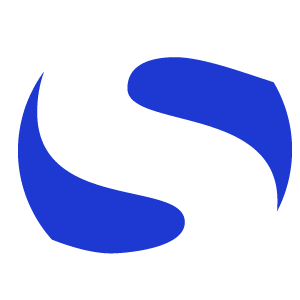 Our Work Speaks for Itself!
"Great customer service, great value for money, great quality, great everything!
"We just got them. Thank you. You guys did an amazing job. They look great."
Ordering Custom Made Patches is Easy With Us By Your Side.
Our exclusive online ordering system makes it easy to be in control of your order process. You call the shots!
Our Ordering Process – From Start To Finish
DID YOU KNOW this about our Armed Forces Uniforms?
We all know the design of the U.S. flag are the colors of red, white, and blue. Any other colors violate the U.S. Code. It's in Chapter 1, Title 4, of the United States Code.
The Joint commanders make the decision as to whether or not the wear of a full-color flag and this is done for morale purposes. It is believed to be more important than having all aspects of the uniform camouflaged.
Uniform Patches differ from Morale Patches.
We produce hundreds of moral patches for our Military! Please check out our Morale Patches link and get an idea of what other items are worn by our men in uniform.
Custom Firefighter Patches
Fire department patches are one of the distinct features of a firefighter's uniform. They need to be easily visible and durable for emergency situations.
As Firefighters experience high levels of stress on the job, identification and organization are invaluable.
A patch whether it be embroidered, woven or printed can help identify fire fighters to other departments as well as to the public that they are trained professionals to deal with this type of emergency.
As you can view some of the custom patches Linx Corporation has done for fire fighters,
For Suggestions on Design Details You Could Start By Including:
Common Shape: Traditional Maltese Cross or Shield
Common Colors: Red, Yellow and/or Navy Blue
Well Recognized Art: depictions of fire fighting gear, equipment such as fire trucks, fire axes, fire hoses and helmets worn by fire fighters, fire flames, flaming building or any other representations of hazards that fire presents.
Text Ideas: Lettering that spells out jurisdiction and/or number of the fire house is a straightforward way of getting information across. Abbreviations of the force such as LAFD (Los Angeles Fire Dept) or NYFD (New York Fire Dept. Individuals name at bottom of patch are also optional to add
Imagine if you were stuck in a smoke filled building unable to escape, a brightly colored patch on the shoulder of a uniform might be the only identifiable object you can see as someone there to help you. That patch could be the identifiable object that aided in saving your life.
These patches can also symbolize moral and pride for a fire department.
Another key aspect is these patches will be able to stand up to abuse that regular exposure to fire and smoke will inflict on them. Regular washing is also needed to remove smoke and heat damage.
Please feel free to send us a free quote request and we would be happy to help you design your departments next patches.