Custom Labels for Baby & Children Clothing
If you are a designer producing these one-of-a-kind masterpieces for our littlest of customers then you have come to the right place:
We are your solution to custom branding your line of baby & children clothes.
The custom baby clothing business is soaring in popularity and it is providing so many exciting options for those fashion savvy new parents. With the birth of Etsy, Artfire, Facebook and Pinterest (just to name a few), new parents are no longer limited and able to buy one-of-a-kind items for their little ones.
Ordering Custom Woven Labels is Easy With Us By Your Side.
Our exclusive online ordering system makes it easy to be in control of your order process. You call the shots!
Our Work Speaks for Itself!
Excellent customer service. Always got in touch with my rep. No complicated phone tree. Extremely fast response, unbelievable. quick art set-up, and proofing. Great price for small runs. Don't change a thing in customer service."
"The ordering process was very easy and I received my ordered much faster than expected. I also appreciated that your sales team was available to answer my questions and give advice on which products to choose."
Let's Get Started
If you are thinking about ordering your custom-made products, just click on the button below, our expert Sales Reps will get back to your withing 24 business hours and guide you through every step of the process.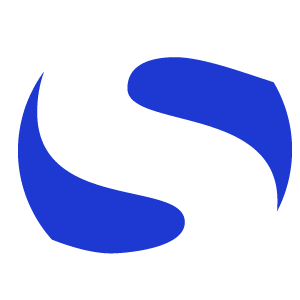 Our Ordering Process – From Start To Finish

Why do I need Professional Labels?
Custom made labels are a 100% guarantee your company will receive the accolades for that darling baby design. Without branding your babies clothing, you are missing out on the simplest of marketing tools. Think about it – we all have admired a really well dressed munchkin and we also don't hesitate to compliment the child to their parents. "What a cute outfit, where did you get that?" The first place that a parent will look is at the tag to share their knowledge or talk about their special designer item. It's the best word of mouth advertising there is.
It's true that more people than ever are looking for special, one-of-a-kind items to give to their little ones and with the absolute upswing in internet shops for artisans and creators; there is no more limits on where you can sell your wares and where your customers can be from.
The reasons to custom label your baby clothing are many; but the main point to remember is…the stronger your branding, the more traffic and sales you can expect. It's a simple solution. Custom labeling is one of the most cost effective ways to promote your line of baby clothes. For pennies on the dollar, you can grow your brand name and business!
Now it's time to take it to the next level and create your branding with custom labels so that your advertising can be worn on every outfit their children wears.
What Should My Label Say?
Other than your business information and logo so people can order from you; another popular thing to do is use the label to raise awareness about your product line and tell your story. Many custom designers of baby clothes recognize not every family can afford to buy what they offer; however, their customers all LOVE the idea that part of their proceeds go to benefit charitable organizations that directly help the children. If this is a passion of yours as well; the label is a great place to share your vision.
Do I Need a Separate Care Label?
A care label is common on clothing as they stress how to care for the garment. The problem with baby clothing is many don't want a large label or too many labels. A great solution is a center-folded label, or the simple care instructions of "100% Cotton, Handle with Care" written underneath the branding logo or company name. There are no laws or rules to govern what has to be written on the actual label. Keep it simple! In fact, we have seen care labels for babies that simply stated, "Please remove baby before washing." Cute idea and definitely proof they think outside the box and have a creative line of clothes.
What Type of Labels Do I Need?
It's really important to think about more than what your label should say. You need to consider the type of label that will best support your designs and image for your company.
There are several options for baby clothing. Often designers lean towards printed satin labels, due to how thin they are and the soft texture next to the skin. This would be true for all the 'next to the skin' items, such as onesies, custom diapers, etc. For most clothing items we lean more toward suggesting woven damask labels. These have an edge to them because you can incorporate up to 8 colors in your design and they can be works of art themselves. Options are limitless with a woven damask label. Also very soft to the touch, they are the most common label on baby/children's clothing.
New trend – You will find on many baby sweaters, outerwear, t-shirts and pants that the labels are being sewn on the outside of the garment on all 4 sides. Enhancing the unique look of the garment and not bringing the label next to the babies skin.
Since handmade items are often made with premium fabrics, they are already providing comfort and durability far beyond the quality of their mass-produced counterparts. The added feature of a professionally designed Custom Woven Label can do nothing but enhance your one-of-a-kind item.
We have been helping start-ups and small business owners like you succeed for over 10 years!
We offer Woven Labels, Soft PVC Labels from 100 pieces or more
(which is a great way to test them out and make sure they will fulfill your vision).
Will it be Durable Enough to Handle the Wear & Tear?
We focus on creating the highest quality fabric labels available. Depending upon what accessory you are labeling, we will be able to discuss with you your options on the different types of labels we manufacture. Most of the concern would not be on the quality of the label, but more on how the label is affixed to the item. This will be an important consideration as we create your labels, and our expert staff will be able to help you make that decision.

Do I Really Need Labels?
Using Labels to brand your clothing line is very important. This is the number one way to set yourself apart from your competition. Not only does it let people know how to find you; it also shows a strong level of professionalism and industry status.
There is no artist that doesn't sign their work, no chef that doesn't put their name on the front of their cook-books, and no clothing designers that don't label their designs. The same is true for your masterpieces; they should be labeled to showcase your business!
If you would like to know more about custom woven labels, please visit our custom woven labels webpage. There are many examples of pet labels in our woven damask label picture galleries as well. If you are ready to start designing your label; please give us a call or start fill out our Quote Request form and we will get you started.

More Clothing Labels by Application