2,000 Piece Minimum for Manhattan Fold Labels? That's too many!
We understand your dilemma when you are looking for a specialty fold, like the Manhattan Fold, but only need 100 or 250 labels. Often people don't realize the set up involved in these more intricate folds and that the requirement to run an order is at a much higher quantity minimum.
Rest assured, there are alternatives for you that provide a similar look, but with a lower quantity requirement.
If you like the look of Manhattan folded labels but you can't afford to budget for 2000 labels; which is the minimum order, we have an alternative for you.
Why not try an option of designing a woven label that includes a 0.25? End Fold, without a center fold. This achieves a similar look and simply requires you to fold your label, or loop your label, before sewing onto your garment. Creasing your own centerfold, is much easier than trying to create your own end folds and with only a 100 piece minimum, this could be a win-win solution for your design and label needs.
What Set's the Manhattan Fold apart from Standard Folds?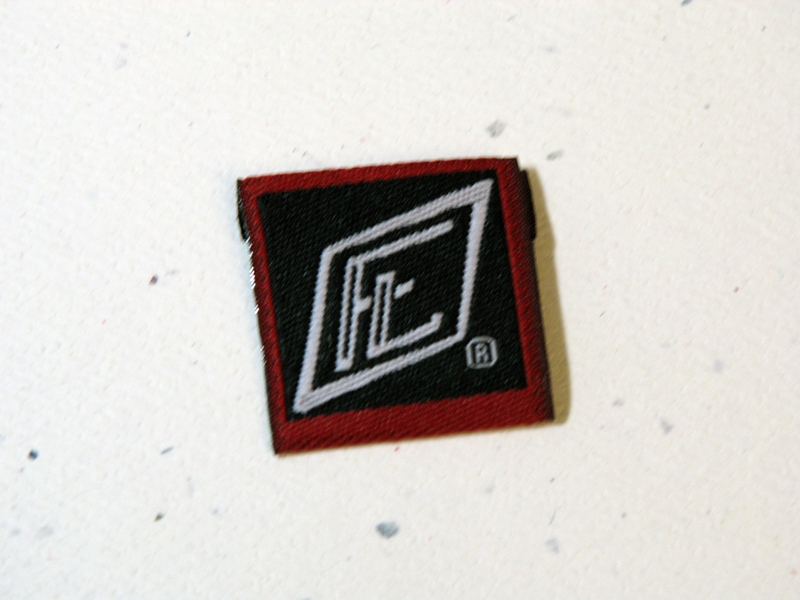 What sets this fold apart from center or end folds is the quality and look of the combined final product, as well as the fact the label has three folds.
The Ends are folded instead of exposed.This gives the label the coveted finished look. This is an important element when the label is going to be exposed in the sleeve or at the bottom of the hem of a shirt.
The Center is also pre-folded; which makes it easier and faster for you to apply them to your product.
Having a Manhattan folded label conveniently takes care of all folding for you in the production of the label. However, if your budget does not include 2,000 labels at this time, you ought to consider the "end folds only" alternative.
Which Type of Fold Should I Choose Instead?
Your goal is to achieve the same desired look of a Manhattan fold at a smaller quantity in your budget.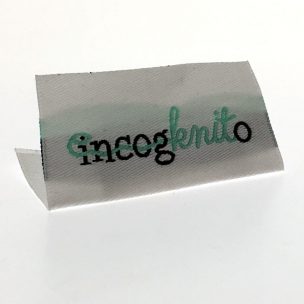 Choose Center-Fold If:
The ends of a label being exposed on your product is not an issue for you. Exposed edges of a label are not bad depending on your product.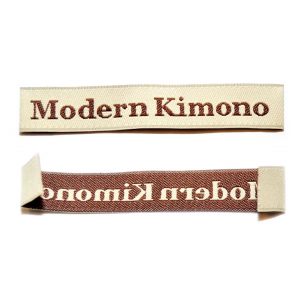 Choose Ends-Fold if:
You would prefer a finished edge on your products so that you can hide the sewing line and your label has a smooth finish edge to the label shown on your product.

The photo example above shows the difference between the three options: End Folds, Center Fold and/or Manhattan Fold.
Where Can I Order Labels?
If you are considering any of these options as the alternative to Manhattan-Fold Labels for your products, or want to discuss your Manhattan Fold Label project with one of our custom labels experts, you can give us a call at 1.888.720.2115 or request a FREE quote, using the link below.
One of our friendly Sales Representatives will contact with you within 24 business hours and help you choose the right label for your products.
It is our job to guide you through each step of the process.
From the selection, pricing, and designing of your label through to the production of your custom labels.

Let's Get Started
If you are thinking about ordering your custom woven labels, just click on the button below, our expert Sales Reps will get back to you within 24 business hours and guide you through every step of the process.