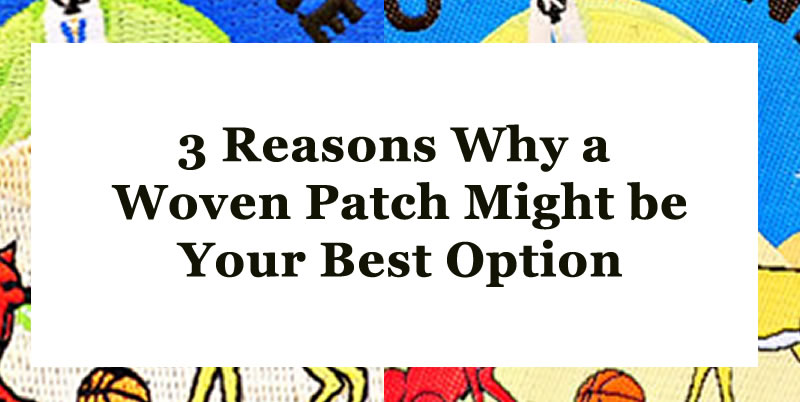 There are large differences between woven vs embroidered patches.They may not be apparent at first glance, but are readily apparent once you know what you are looking for.
Choosing the right solution for your patch will depend on a few factors. Flight Test chose to go with a woven patch for some very specific reasons.
REASON 1 – THE Look
There is a distinct difference in the look of an embroidered patch to a woven patch. The weave of a woven patch is a created with a much thinner thread, similar to the thread used for a woven label. The thinner thread enables a tighter weave so there can be more detail in the artwork. It provides cleaner lines and a flatter appearance, closer to a printed look. The thickness of the patch is also more streamlined and thin.
REASON 2 – THE Detail
The fine, graphic details in the print and airplane of the Flight Test Patch give it a distinct advantage over it's embroidered counterpart. Because embroidered patches are stitched more densely with a heavier embroidery thread, the threads make the patch feel thicker also gives off a certain lift and three dimensional look. This is a great option if you don't have a lot of text or detail on your patch and would like the overall classic look of an embroidered patch.
So if your artwork is: 1) Very Precise 2) Has small details, or 3) Has very fine lettering, then you may consider woven patches as your best option.
REASON 3 – THE Flexibility
With a woven patch, due to the material and production process, a patch can be made in much smaller size without losing integrity, even down to 1″. Unlike an embroidered, woven patches have the versatility to go on the inside or outside of clothing as they are thinner and do not have the structured back as well as the outside. Providing a level of flexibility that makes the patch more versitile.
More About Woven vs Embroidered Patches
This Flight Test Patch is exceptionally profound in the amount of detail we were able to capture from the customer's design. This is a 4″ round patch, which enabled us to capture even the smallest most key details of the Continental airplane. They had a lot of information they needed on their patch, which a series of colors. This proved itself to be a perfect candidate for a woven patch.
Why Choose Us?
We have been producing high quality woven vs embroidered patches for decades. The process that goes in to making exceptional quality woven patches is our primary concern when you bring your artwork to us. We have the ability to accurately translate your design, logo or idea into the medium of embroidered artwork (digitizing) for translation to our computer controlled embroidery/weave machines.
Send us your logo or idea, and our expert graphic designers will create a beautiful design for you, and in only 3 weeks after you approve the art, you will have in your hands a high quality, beautiful looking, sharp coloring embroidered or woven patch.