This is a selection of some yoga promotional products we have made. Yoga Items like charms, pendants, labels and patches, made with different purposes, as promotional products, to brand a clothing line or apparel, or just to send a message without branding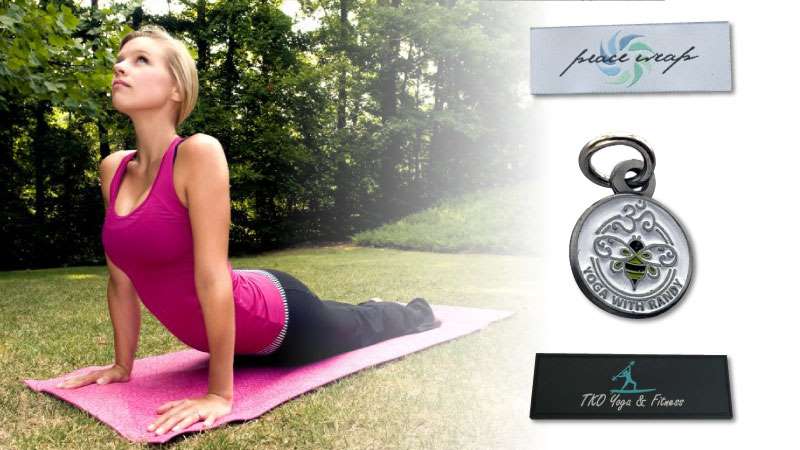 Yoga is a big concept with which a lot of people feel identified with. For us it is more than just a practice or a technique, it is a way of live.
4 types of Yoga Promotional Items
Yoga enthusiasts love to spread the message, to share with others the fantastic results that this practice have had over their health and everydays life in general.
Giving away a little pendant or charm with a beautiful shape and with your contact information at the back will do the deal and wont cost you much.
If what you have in mind is something more like a personalized mat, skip to the points 3 and 4 where you will find an outstanding solution (and certainly a cheaper one) to customize your yoga mats.
1. Custom Yoga Charms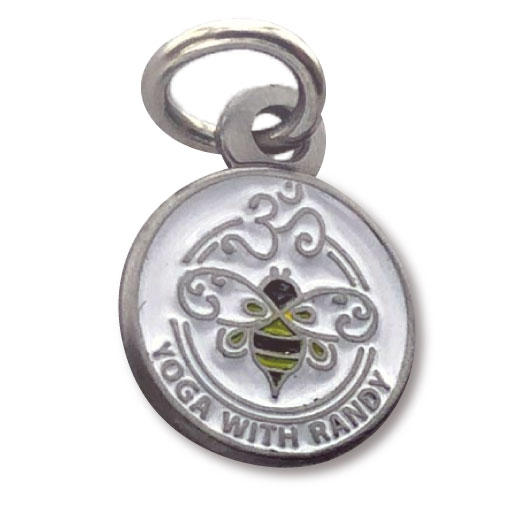 Randy was thinking in how to promote his yoga studio. He noticed the most of his customers liked to wear a necklace or bracelet with yoga related symbols.
A very popular one was the Om or Aum, which is a vocalization tipically pronounced during yoga practices wheather it be hatha yoga, vinyasa yoga, kundalini yoga or any other.
It is a spiritual icon and a sacred sound at a time. The Om syllable helps tunning and balancing your chakras and it is used by Hinduism, Buddhism, and Jainism as well.
The idea of mixing it with a bee is fully of meanings. Their customers loved this custom logo charm and it helped him to bringing more leads than any other digital marketing strategy.
2. Personalized Yoga Pendants
This yoga themed pendant is a similar idea. The difference is that this time the customer didn't want to promote a brand but just offer a beautiful yoga related pendant as an accesory. You can always choose to put your personal information at the back, like phone number, website, email, to help them find you and remember where did they bought your yoga item.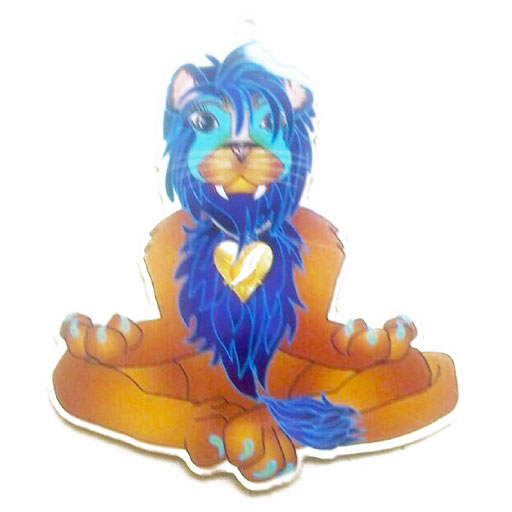 3. Custom Yoga Labels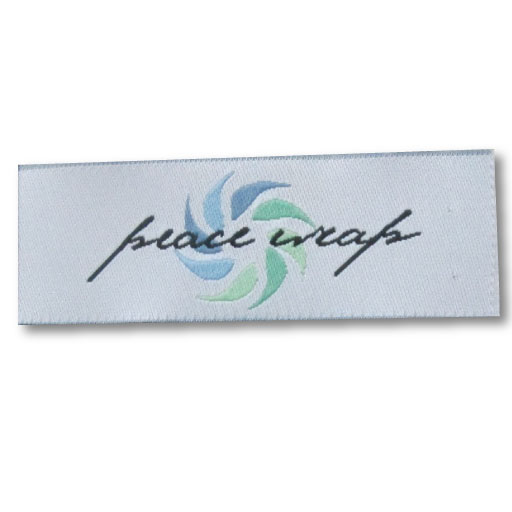 When thinking in yoga items to promote a studio, for instance, people normally start playing with the idea of how to order a custom mat with your logo or name engraved or stamped, or at least how to order a custom yoga mat's bag, water bottle, elastic headband or shirt.
However, a smarter solution for this will be ordering a simple custom label with your logo and sew it to (or iron them on) directly to your promotional items.
This clever, cheaper and simple idea was taken by the following customers who decided to brand their custom yoga items with elegant, soft and beautiful damask woven labels.
4. Customized Yoga Patches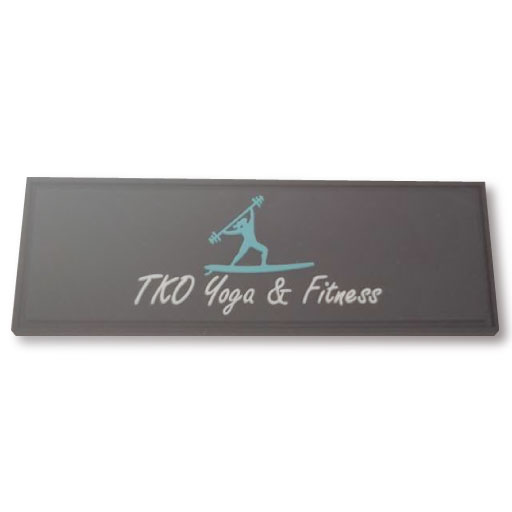 Another excellent solution for branding your yoga apparel are soft rubber PVC patches or labels.
They are ideal for outdoors products such as backpacks or yoga mats.
They are bendable and yet strenght enough to last a lifetime or even more! Your logo colors will look the same no matter how many times you wash them.
Custom PVC Patches and custom PVC Labels can be sewn on easily thanks to the sewing channel.
You can also choose to order them with velcro backing or with peel and stick selfadhesive back. Iron on is not available for this las type of label or patch.
Other type of items to promote your yoga studio
Advantages of Working with Us
Related posts