Here you have a selection of Texas patches we have made for police and law enforcement agencies, independent individuals and brands as well.
Tipically, a Texas Patch often includes the texas map, the flag, or other symbols that identify the second most populous state in the country – behind California – and the second most extensive one after Alaska.
Although we provide several kind of patches (embroidered, woven, leather or PVC) the patches made out of soft rubber PVC (Polyvinil Chloride) are the most popular ones by far and, therefore, the ones we present here.
Texas Police Patches / Sheriff Badges
Among the different options for identifying your police uniforms, ordering wholesale custom PVC Patches seems to be the most practical one.
Even when we can manufacture them out of fabric, whether woven or embroidered, given the advantages of this rubber-like material for outdoors (weather resistant, water proof, endurance) along with its awesome design posibilities, it is quite understandable why law enforcement agencies prefer them.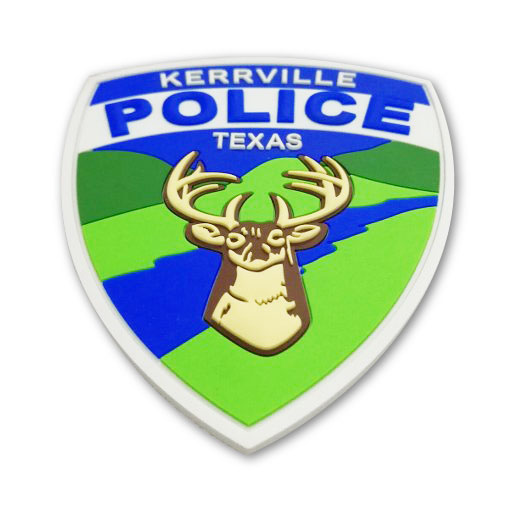 Texas Flag Patches
There is no other symbol to better identify a Texas uniform or giveaway than the Texas Flag. Frequently confused with the Chilean flag, this one is easy to differentiate because it has a long blue vertical rectangle at the left side instead of a square little one. Depending on your needs you can decide to transform this flag changing the colors to a multicam color pallete which is pretty much the standard for camouflage uniforms (we can help you with this and more).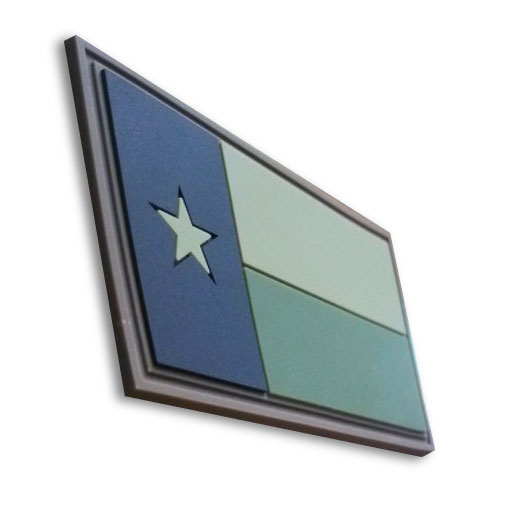 Texas Map Patches
The texas map is also quite iconic and, as it is the second bigest one of the states, it is really hard to forget. This is why many customers decide to take advantage of this unique shape and include it as a part of their patches design as you can see in the samples below.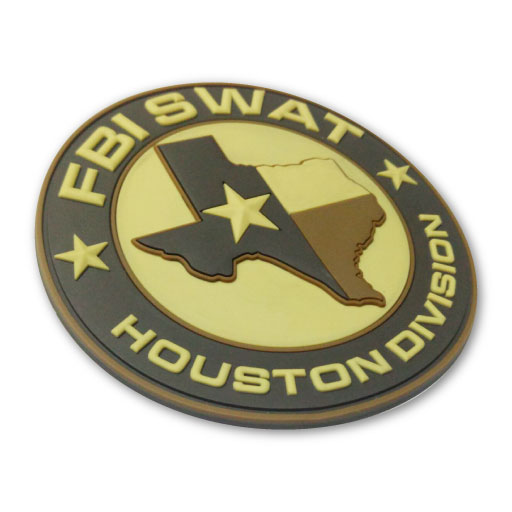 Texas Branded Patches
Having your own customized patches with your business logo or name is the most practical way for identifying clothing merchandising, uniforms and outdoor gear. Even when they have a sewing channel that make it much easier to attach, they can also bring a velcro backing or self-adhesive one according to your needs. PVC Patches are usually attached to hats, backpacks, jackets, shirts, sweaters and so on.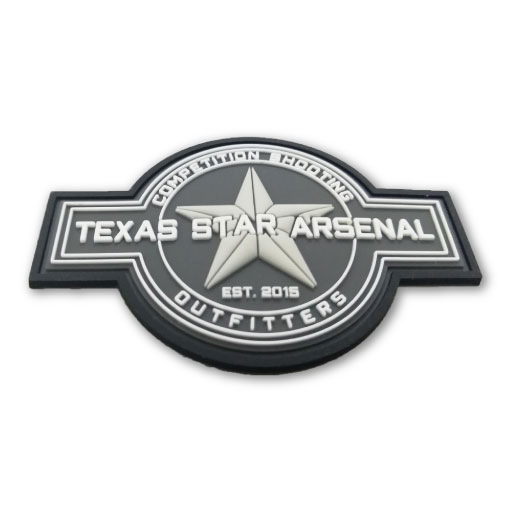 Our wholesale Texas PVC Patches are available on Leather, PVC, Embroidered or Woven. You can customize them with almost any shape, size, color and backing in order to fit your logo no matter how intrincate or simple it is. Any further doubt about our products and services please contact our sales representative. They will be glad to answer your questions in a friendly way.
Let's Get Started
If you are thinking about ordering your custom patches, just click on the button below, our expert Sales Reps will get back to you within 24 business hours and guide you through every step of the process.