Looking for cool Punk Patches to stylish your jackets, vests, jeans, backpacks or hats? We bring you a nice selection for you to consider. From mohawk skulls to clever sentences defying the establishment with irony and cruelty. Find here the one that fits your needs or let us know if you prefer an entirely customized punk patch.
Fashionable Anarchist Punks Patch Collection (13)
Punk is all about attitude and style. Punk Patches represent the spirit of rebellion, self-expression and independence. The Top 13 punk patches are here to inspire you for your next DIY project or just give you ideas on how to express yourself with originality.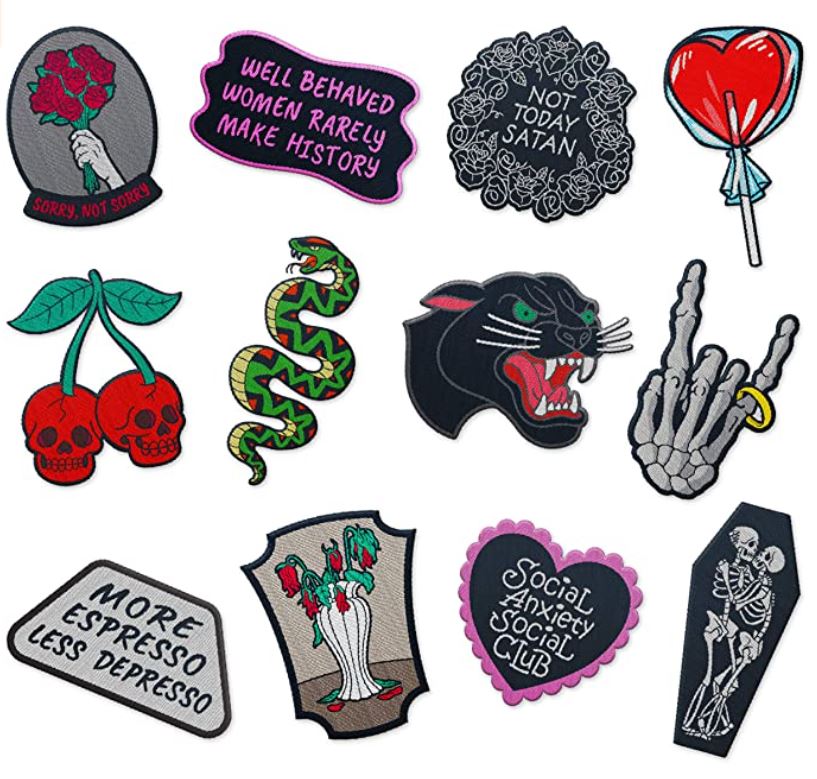 Set of 12 Cool Punk Patches for Jeans, Jackets and Clothes
Express yourself with these 12 cool punk patches. With a variety of designs, these edgy iron-on patches let you add personality to your look. Whether you want a bolder aesthetic or just a touch of edge, these punk patches are the perfect way to do it. Made from thick, vividly colored threads and featuring a twill border for added flexibility and durability, these trendy patches are sure to make an impression.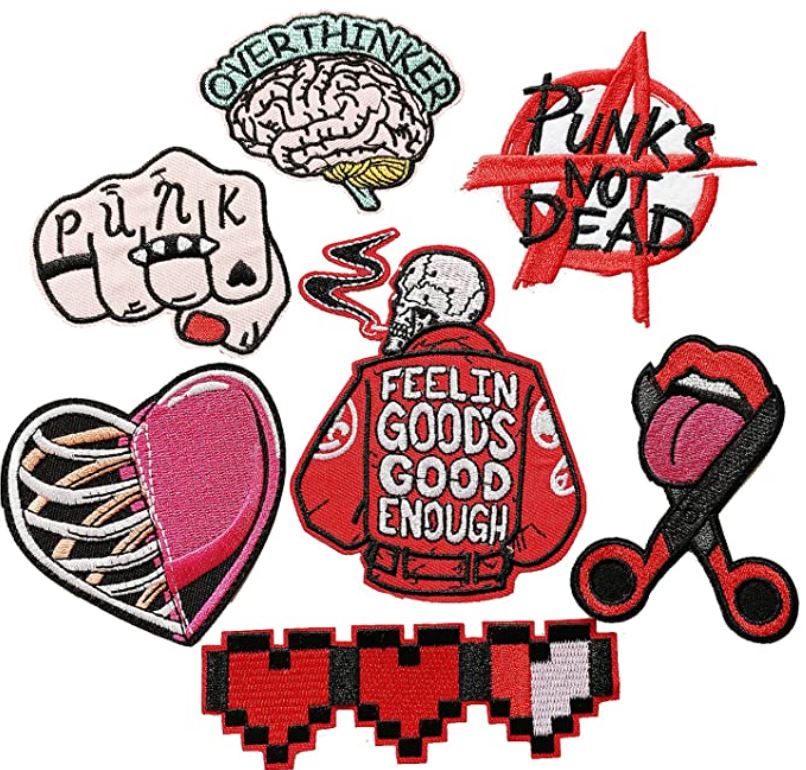 7 Pieces Cool Punk Iron On Patches
Step up your style game with these 7 Pieces Cool Punk Iron On Patches! From the overthinking skull patch to the red heart patch, these fun and funky iron-ons are perfect for jazzing up any old garment. Plus, they're made with super strong heat seal glue backing for a lasting hold, and come in a range of cool designs that you'll love. So add some personality to your wardrobe with these must-have patches today!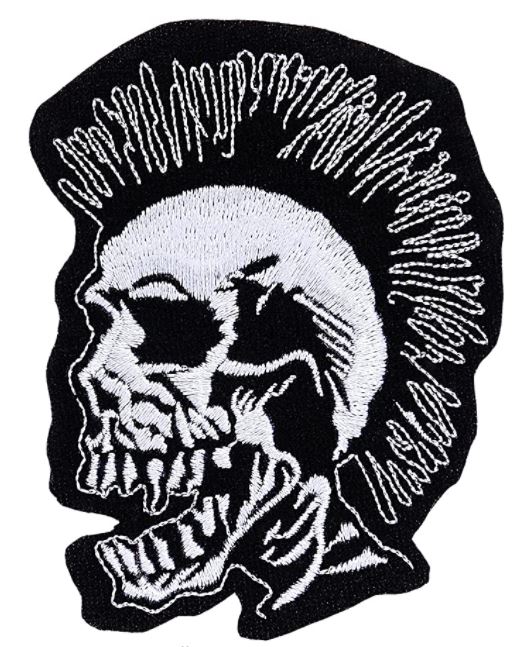 Mohawk Punk Patch
The Mohawk Punk Patch is a great way to express your individuality by adding high-quality patches on your favorite garments. Whether you want to cover an imperfection, make DIY improvements to clothing, or add some flair – our punk patches are both durable and easy to apply. All of the detail is created with an aesthetically delicate embroidery technique that will not diffuse throughout sewing patterns like ordinary mesh screen printing.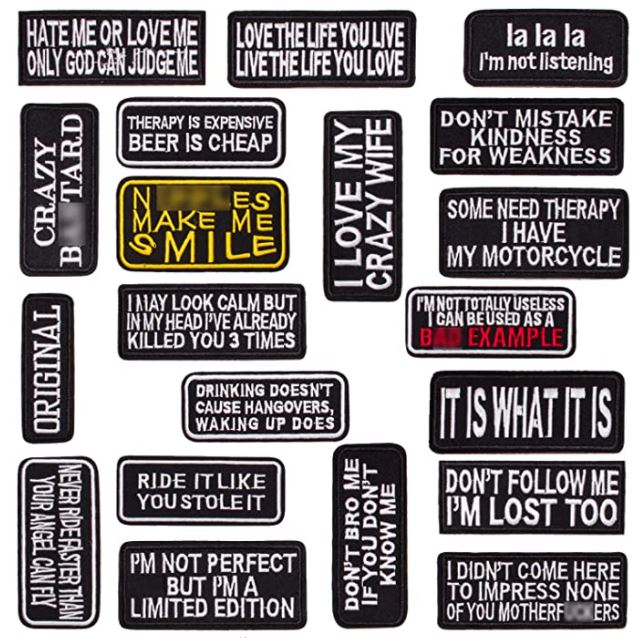 20pcs Assorted Iron on Word Patches
These patches are perfect for updating your wardrobe or decorating a jacket. They will give you plenty of witty phrases to choose from, so feel free to pick the perfect one. Patch them on jackets, backpacks, denim jeans… anywhere! These iron-on words come in packs of 20 and are all different fun messages that can be ironed onto various fabric materials like cotton.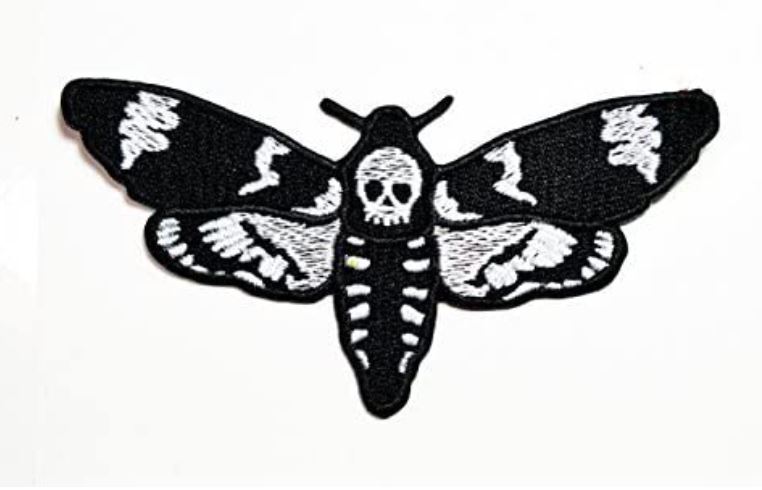 Skull Butterfly Dead Logo Biker Lady Rider Hippie Punk Rock patch
Do you have a love for the open road and a passion for motorcycles? Well, we can't blame ya! The Skull Butterfly patch is perfect for those who know that riding ain't easy. Cut from 100% authentic denim jeans, this curved bone measures approximately 4″ x 3 1/2″. And don't worry garage garage rats- this bad boy will stick on all surfaces as long as it's been cleaned with water or soap. Ain't no use cryin' because we ride dirt bikes!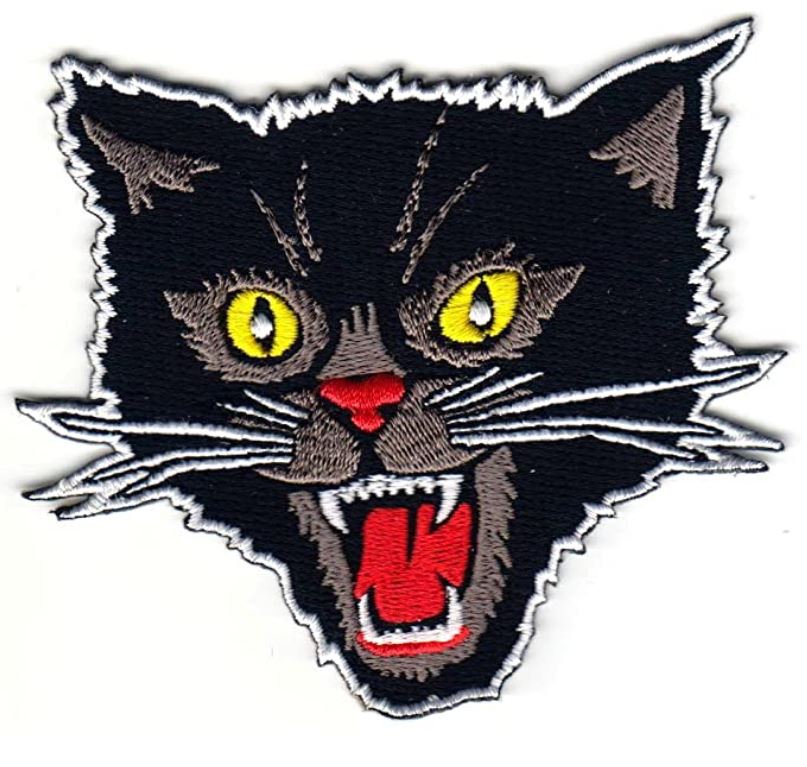 Black Screaming Cat Rockabilly Horror Tattoo Goth Punk Patches
Chain it up and tear the roof off with this gothic and punk themed black angry cat. A symbol of anguish, pain and emotional turmoil in the night, dancing ghoulish paws scratching out its name on your most personal space with wicked intent. It is the perfect showcase for one's inner dark truth, screaming id before tearing open like spilled guts. Wear it to scare people or creep them out; wear it because you need an outlet; wear it to scare away your nightmares before they materialize in front of you -or- find yourself scrabbling at unfamiliar symbols in blood until they dissolve into smoke and drift away….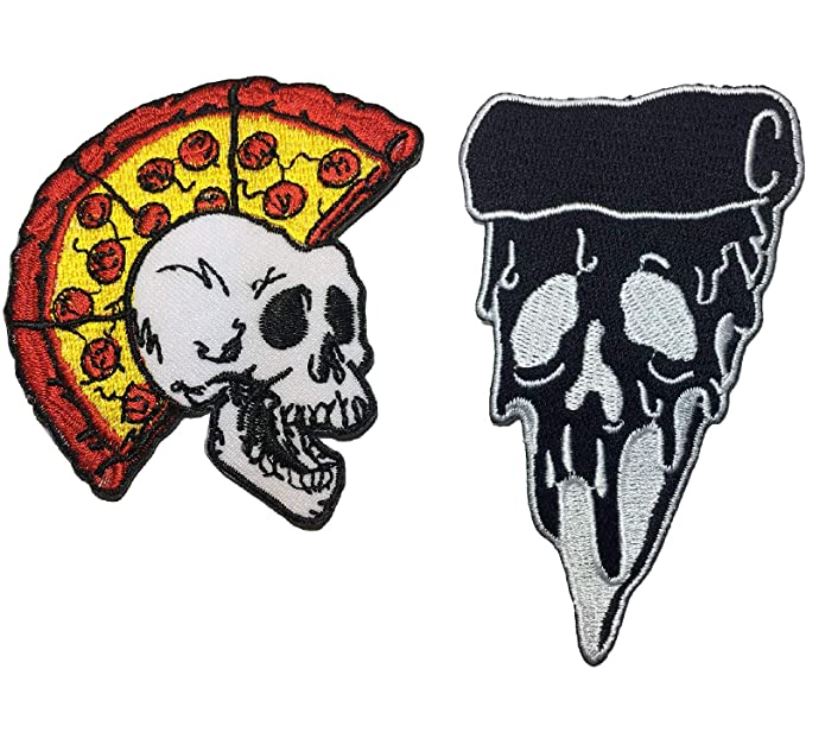 Pizza Skull (Punk) Patches Embroidered DIY
Add some personality to your wardrobe with these Pizza Skull (Punk) Patches!
Made of high-quality materials, these patches are easy to apply – just iron them on or sew them on.
Stylish and fun, they're a great way to show your love for pizza – and punk rock!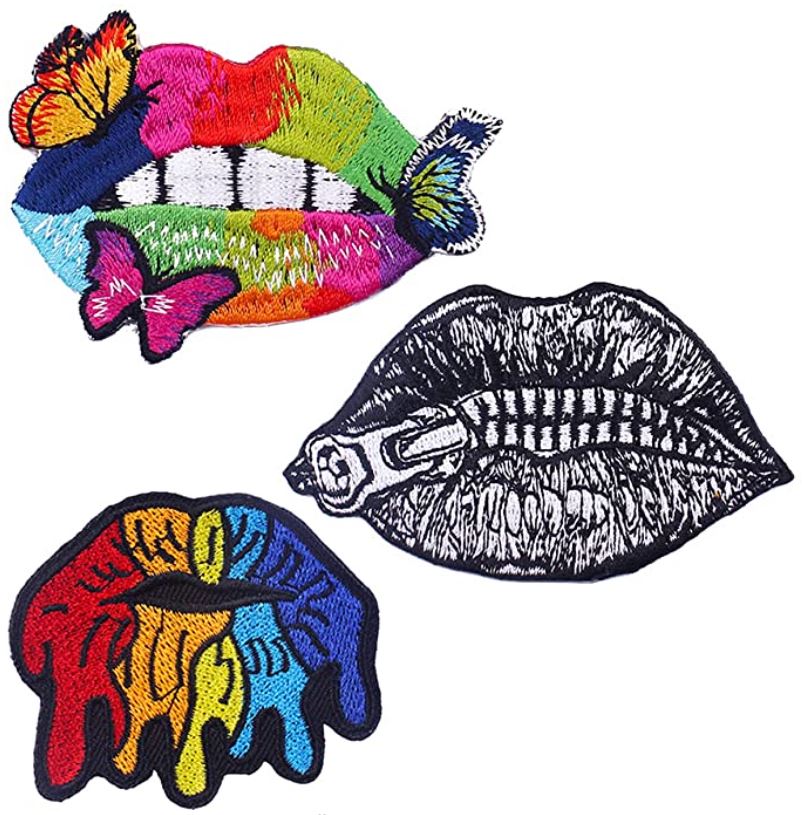 3 Pieces Iron on Patches Punk
Iron on patches are designed for quick décor any time of the year. Add a vintage vibe to your look with beautiful butterflies or lips that will last through multiple washes. Iron the patch onto your favorite t-shirt, jeans, vest or jacket! What can't you do with this easy iron on fix?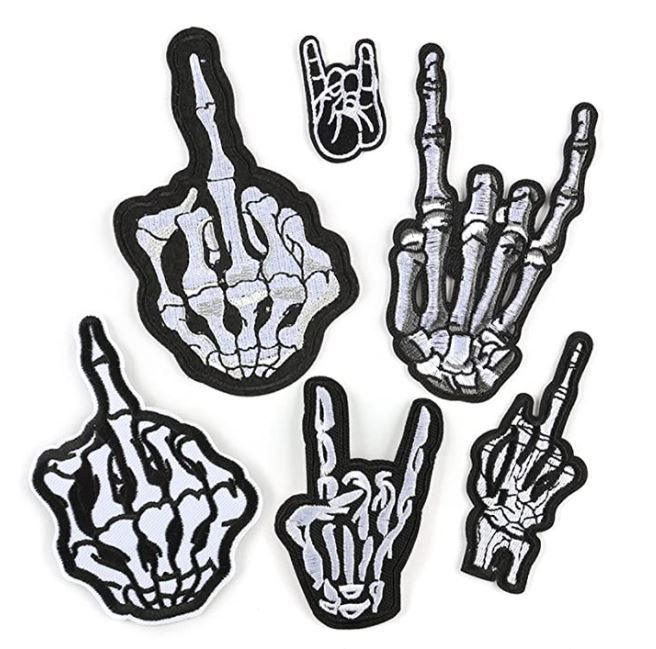 6 Pcs Skeleton Finger Iron On Patches Punk Rock Hand
Add some edge to your look with these punk rock skeleton hand patches! Widely used to decorate or repair clothes, these patches come with a glue backing so you can easily iron them on. With six different designs to choose from, you're sure to find the perfect one for you. So add some attitude and power to your style with these cool skeleton hand patches!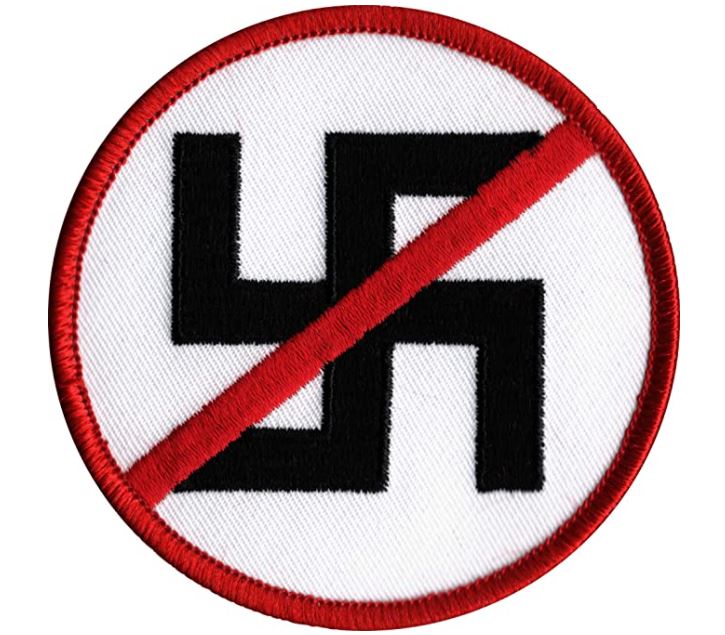 NO NAZI Embroidered Patch
BADGE OUT! Show your opposition to fascism and bigotry with this NO NAZI embroidered patch. This high-quality, durable patch is perfect for adorning your backpack, hat, or favorite jacket. The tough adhesive backing means it will stay put through all your travels, and the easy-to-sew design makes it simple to attach to any fabric surface. So let everyone know that you're not about that Nazi life with this bold and eye-catching patch.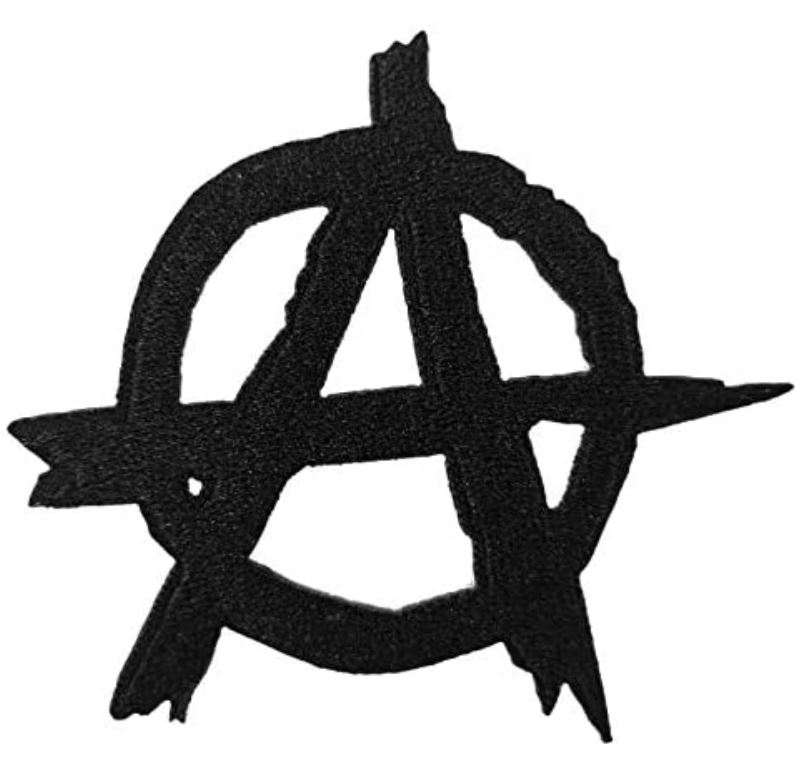 Anarchy Symbol Embroidered Iron on Patch
The Anarchy Symbol identifies those who question authority and those resistant to government control. This iron on patch is perfect for adding an edgy touch to your denim or leather jacket, backpack or hat! Anarchy means the absence of ruler and government, so this is a great way to show your support for those like you.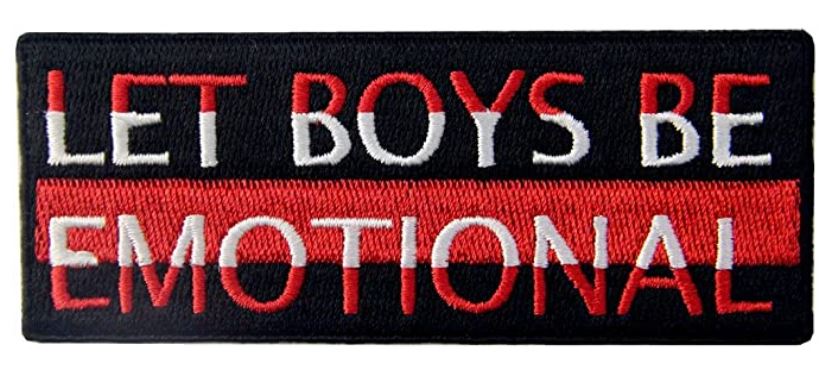 Let Boys Be Emotional Funny Biker Patch
Don't be fooled by its tough demeanor – this biker patch is actually quite sensitive. It's all for letting boys be emotional, in a society that often tells them not to show any vulnerability. The stitching on this high-quality patch is incredibly detailed, and it's made to last. So attach it to your backpack, jacket, or anything else you want to add a little bit of personality to, and let the world know that you support letting boys express their feelings however they want.

Stay Weird Patch
You're an individual. You do your own thing. You just can't be labeled or put into a box, even when you dress up to the nines for that church social. The Stay Weird Patch is for you! Here's how it works: you have to purchase this embroidered iron-on patch which will never come off again because it has leftover adhesive on its backside once applied with heat, but what are mere adhesives compared to your most coveted freaky quirks? Put it on something of yours and walk proudly in the weirdness with everybody else who rocks their individuality too!