When our customers are about to place their orders they always inquire about what would be the ideal size for some kind of patches. This post will guide you on what are the most common sizes for certain type of patches considering an average of the orders we receive.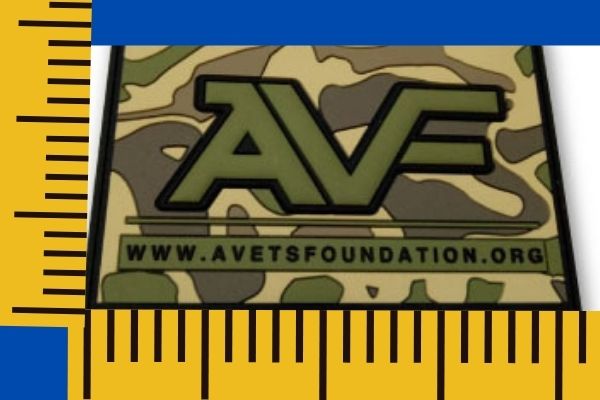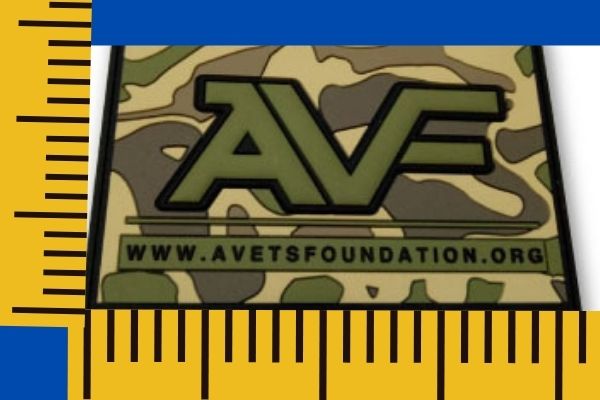 A custom patch is a great way to identify your uniforms, an strong bond for teams and an excellent way to promote your business. But what size should it be? There are many factors that will help you determine the best size for your patch. Our experts have assembled some of the most common questions on this topic into our most common patch size guide.
First of all…
How to calculate the total area of a patch?
To calculate the customized patch total area just add the height plus the weight and divide by 2.
What size are patches usually?
The standard size for many types of patches (Police, Military, Scout, Biker, Sports etc) are usually around three inches long, by about two to three inches wide depending on the design (3" x 2" / 2" x 3" / 3" x 3").
In the case of the Fire Dep. the standard size is a little bigger: five inches long, by about four inches wide. This might be because Fire fighters uniforms are also usually bigger than regular uniforms (5" x 4" / 4" x 5").
Biker patches are usually the biggest ones, specially the so called back patches for jackets (or punk back patches for vests) which mesure in average 12″. They are often ordered with top and bottom rockers as a separated set of patches.
Regarding the Logo Patches, keep in mind that if you are designing a patch for an organization or company, the members of your group will likely want to show off their affiliation by wearing it on something like hats and jackets. So, one way you can ensure proper fit is selecting a standard hat size for your custom patch to fit on.
Popular Patch sizes chart
Patches can be made in any size and shape this is just as a reference
Military and Law Enforcement Patch Sizes chart
| | |
| --- | --- |
| Military and Law Enforcement Patch Categories | Common Sizes |
| Shoulder Shiel | 3.5-4" |
| Chest Shield | 3-3.5" |
| Rectangle Tab (Name Patches): | 3"x1" or 3"x2" |
| Circle: | 3" round |
Patches can be made in any size and shape this is just as a reference
What would be better size for patches?
Well of course it depends! You should consider some variables before choosing your dimensions like its final usage, the material it will be attached to and its main function when deciding what size is best for your order.
If you are planning on using them as clothing patches then choose a smaller patch dimensions depending of course on how big or small you want it to look like after sewing it. If it's going to be used in caps or back packs go with a bigger size.
What is the standard patch thickness?
The average patch thickness size is between 25 mils and 40 mils thick while the thicker patches are 50 mils or more in thickness. These sizes can be used as a guide when selecting the best type of material, sizing, color printing options.
Setting up your design according with the patch size
Please leave at least a quarter inch or half an inch border around your design. This will be enough for sewing it on any garment like polo shirts, caps, coats etc.
We also recommend that when choosing your dimensions consider how you will be using the patch, for example if you are placing it on a cap or backpack choose an area that is not too big so there won't be any damage while putting on and taking off.
However, it is always up to you to decide what size fits better for your personal project. If you have a certain size in mind that is not listed here, just send us an email and we will be glad to help.
If you are looking for a smaller patch just let us know and will be more than happy to help!
Don't forget that we also provide free digital samples for your perfect sizing.