As a healthcare professional, you know that branding is important. You want your patients to feel confident in your abilities, and trust that you are the best at what you do. One way to show this confidence is through custom medical patches. These patches can be used to promote your business, or simply showcase your logo and brand. In this blog post, we will take a look at 10 unique and eye-catching medical patches made by Sienna Pacific!
10 examples of custom medical patches used to promote the Healthcare Business
Sienna Pacific is a promotional products supplier that specializes in producing high-quality PVC patches. The company has extensive experience in working with a variety of medical institutions, and has a well-earned reputation for providing customized solutions that meet the specific needs of each client.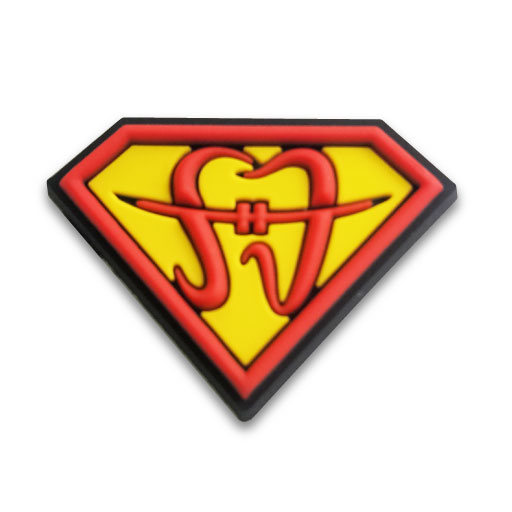 Dentist and orthodontist
If you are looking for a way to promote your dentist or orthodontist business, custom patches are a great option! You can choose to have your logo embroidered onto the patch, or even add a tagline such as "The Best Dentist in Town!". Adding these patches to your website or marketing materials is a great way to show potential patients that you are the best at what you do!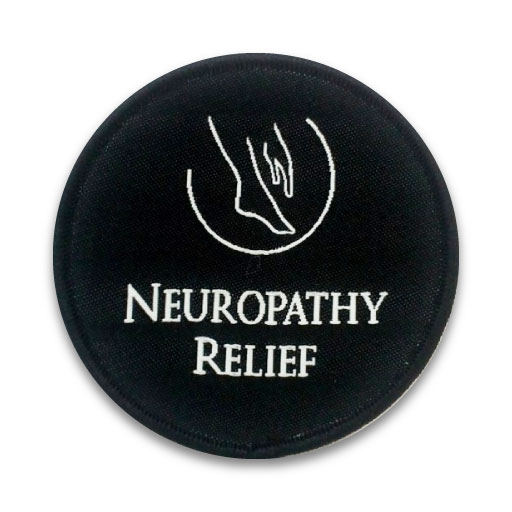 Neurologist
At first glance, a woven patch may seem like a simple piece of fabric. However, these small patches can have a big impact, especially when it comes to promoting brand awareness. Woven patches are highly customizable, and they can be produced in a variety of sizes, shapes, and colors. In addition, they can be made with different types of backing materials, such as Hook and Loop or iron-on.
This makes them perfect for a wide range of applications, from promotional giveaways to product labels. Best of all, woven patches are an extremely effective way to promote brand recognition. They are eye-catching and attention-grabbing, and they can help to build name recognition for your business or organization. If you are looking for a unique and effective way to promote your brand, custom woven patches are an excellent option.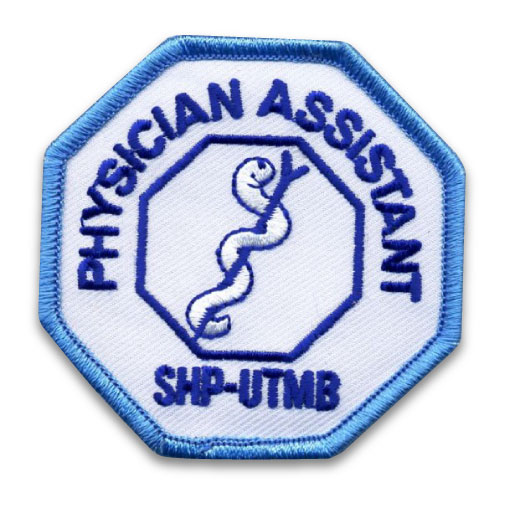 Physician
By affixing an embroidered patch to their uniforms, physical therapists can easily be identified by their patients and by other health care professionals. The patch should be made of high-quality materials and should be clearly visible on the uniform. In addition, the patch should be durable enough to withstand daily wear and tear.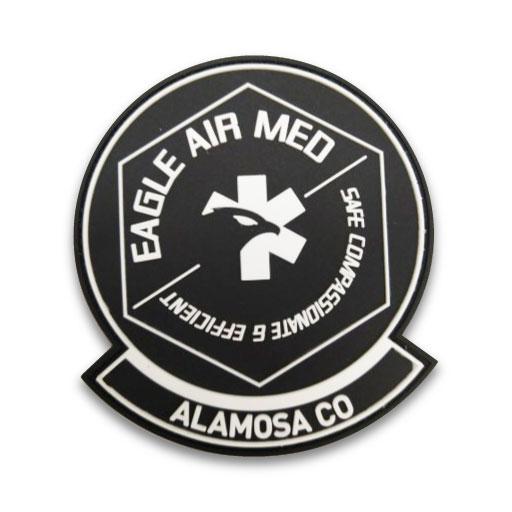 EMS
We designed a PVC patch for Eagle Air Med with their slogan, "Safe, Compassionate, and Efficient" to identify their personnel and promote their brand. This is a black and white shoulder badge. We recommended them to chose PVC because it is soft and rubbery, making it comfortable to wear and easy to put on and take off. It is also durable and resistant to water, weather and wear. We are confident that this patch will help Eagle Air Med to continue providing excellent service to their community.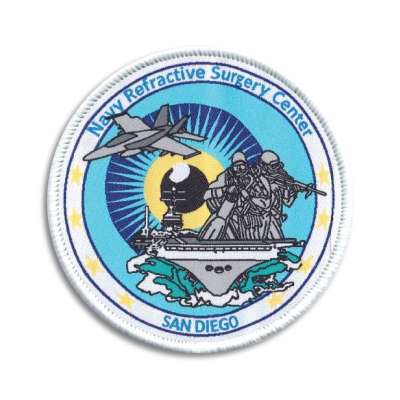 Surgery Center
Navy Refractive Surgery Center in San Diego used custom patches to promote their business and attract new customers. The 8 color threads and merrow border really stand out and make the patch eye-catching. The Navy Refractive Surgery Center is a world-renowned facility that provides surgery for those who need it. They have a long history of success and are known for their excellent results. By promoting their business using custom patches, they are able to reach a wider audience and attract new customers.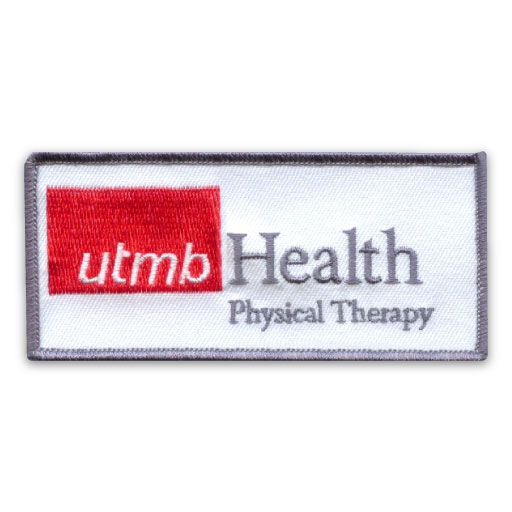 Physical Therapist
We produced these embroidered patches for UTMB's Physical Therapy personnel uniforms. The patches were made from a high-quality thread featuring a durable adhesive backing. Sienna Pacific's embroidered patches are an excellent way to add a professional touch to PT uniforms, and they are sure to please both patients and staff alike.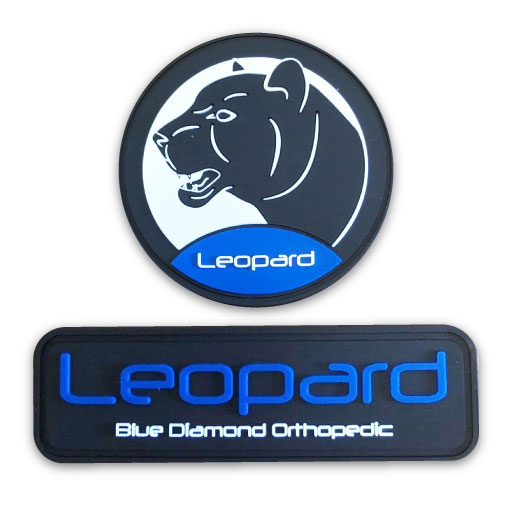 Orthopedist
Medical PVC patches are a great option for brands looking for a durable and long-lasting product. Sienna Pacific has years of experience crafting high-quality medical-grade PVC, and we were excited to partner with Leopard Blue Diamond Orthopedic on their new line of orthopedic products.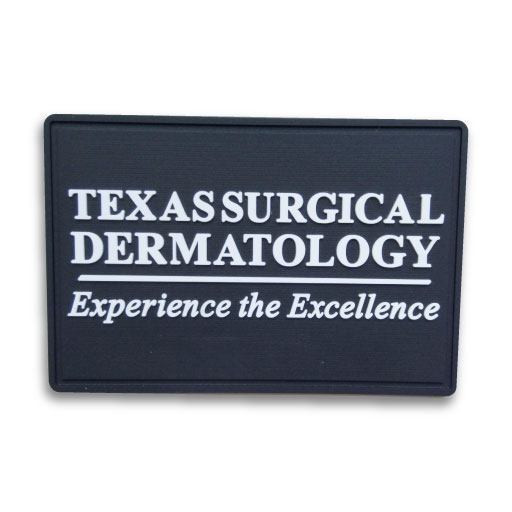 Dermathology Clinic
Sienna Pacific recently had the opportunity to work with Texas surgical dermatology, in order to create a custom PVC patch for their practice. The patch was designed to be black and white, with a square shape and text-only design. In addition, the patch included a sewing channel in order to ensure that it could be attached securely to clothing. The end result was a high-quality product that perfectly met the needs of the client. Sienna Pacific is proud to have been able to provide such an essential service to Texas surgical dermatology, and looks forward to continuing to work with them in the future.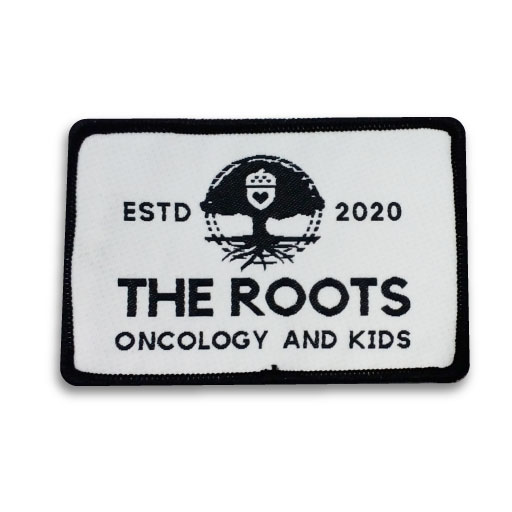 Oncologist
We have also worked with a local medical practice that specializes in pediatric oncology. They wanted a custom patch that would show their support for the kids they treat every day. Drawing inspiration from their logo, we created a black and white patch with the words "The roots, oncology and kids" embroidered in a simple sans-serif font. The end result was a patch that serves identify their medical personnel in order to be easily distinguishable by their young patients. We're honored to have played a small part in helping kids fighting cancer.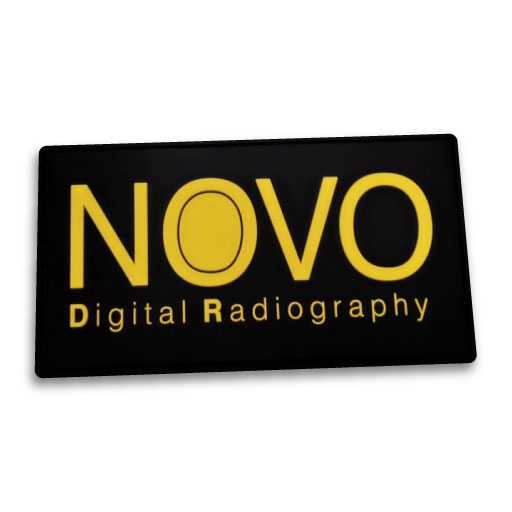 Radiology Center
We were contacted by a radiology center that was looking for a way to promote their new digital radiography services. They wanted a square-shaped patch with text in yellow on a black background, and they also required a sewing channel. Sienna Pacific's team worked closely with the center to create a custom PVC patch that met all their requirements. The end result was a clean, professional-looking patch that perfectly conveyed the center's brand identity. We're proud to have played a small part in helping the Radiology Center promote their new services.