Every halloween, it seems like you see more and more halloween patches. They are on everything from clothes to posters. But what is a halloween patch? A halloween patch is an appliqué that can be sewn onto fabric or paper. They usually have embroidery stitches around the edge of the design which makes them perfect for adding spooky details to your project! Patches can also be ironed-on so there's no sewing required at all!
Today we're going to talk about 10 halloween patches – some classic and some new – that would make great additions to any project this halloween season!
1. Frankenstein Monster – Iron-on Halloween Patch 3"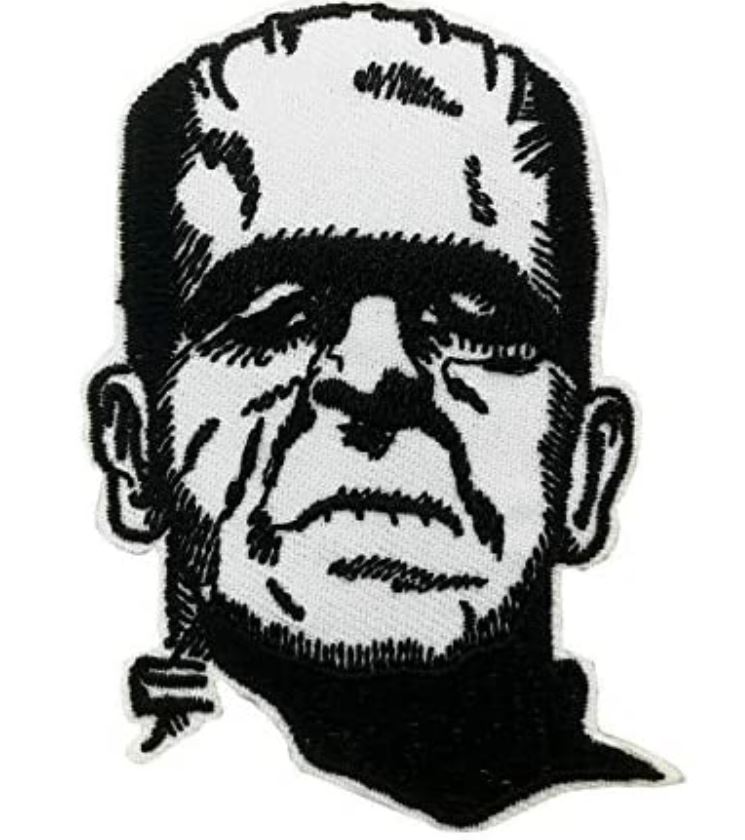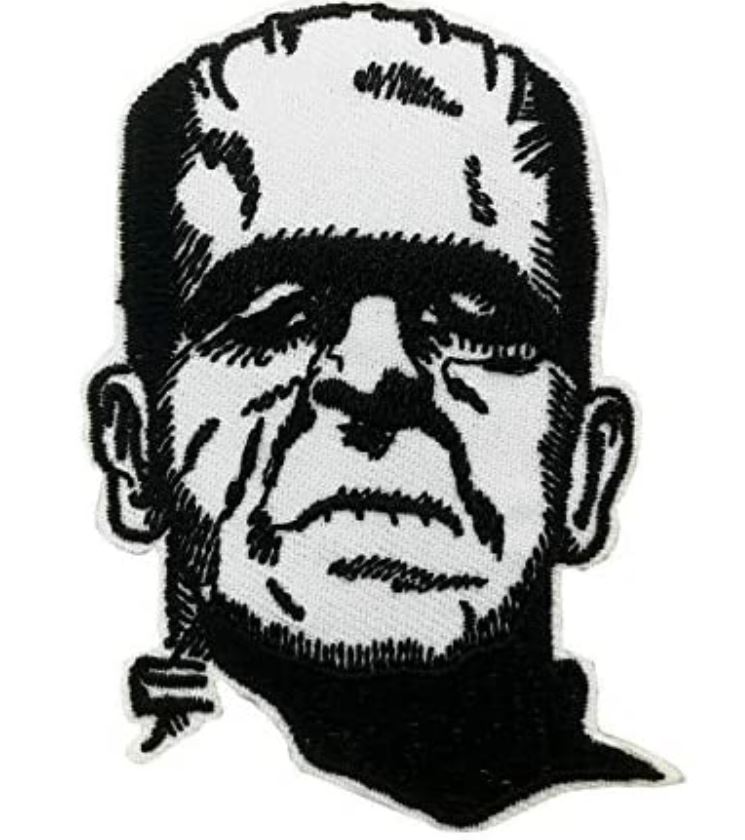 A halloween classic! If you're a beginner, this patch is a great way to get started sewing halloween patches because it has no embroidery stitches.
This halloween patch would look cute on just about anything – from clothes and bags to posters or pillows!
The patch comes with iron on backing so it's quick and easy to add halloween spookiness to your projects. However, if you want you can also choose to sew them on to your holloween costume for insance.
Super cute and easy to add! A must have halloween patch for your halloween sewing or halloween crafting needs this year!
Who was Frankenstein?
Frankenstein is a fictional character created by Mary Shelley in her 1818 novel "Frankenstein; or The Modern Prometheus". The monster was brought to life using parts taken from dead bodies and he later became a significant character in many halloween films.
Today, Frankenstein is often seen as a symbol of scientific progress going too far and the dangers that come from it.
2. Freddy Krueger's Deadly Glove PVC Morale Patch – with Hook and Loop Velcro Backing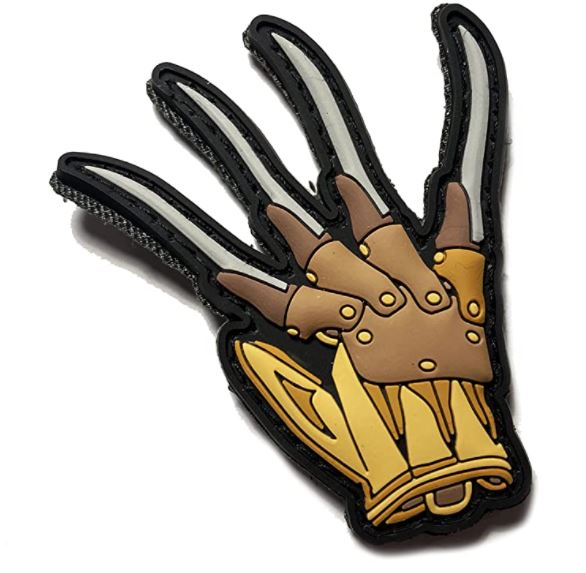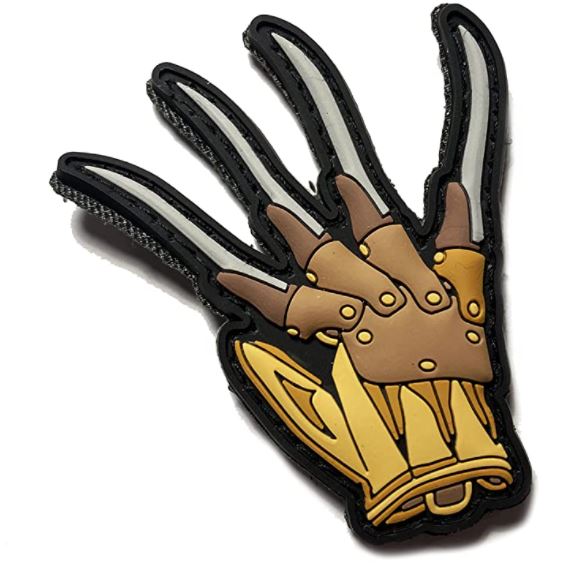 Freddy Krueger is a halloween icon! If you've seen the film "Nightmare on Elm Street" you know how terrifying he really is. This patch would look great on just about anything – jackets, hats or bags for halloween costumes and halloween crafts. It even has hook and loop velcro backing so that you can add it to halloween flashlights, halloween journals or halloween backpacks.
This patch is made of PVC so that means its durable and will last through lots of wear and tear!
Who is Freddy Krueger?
Freddy kills his victims with gloved hands who are covered in deadly hallows that come from him being burned alive by angry parents many years ago after he killed their children.
3. Friday The 13th – Glow in The Dark – PVC Halloween Morale Patch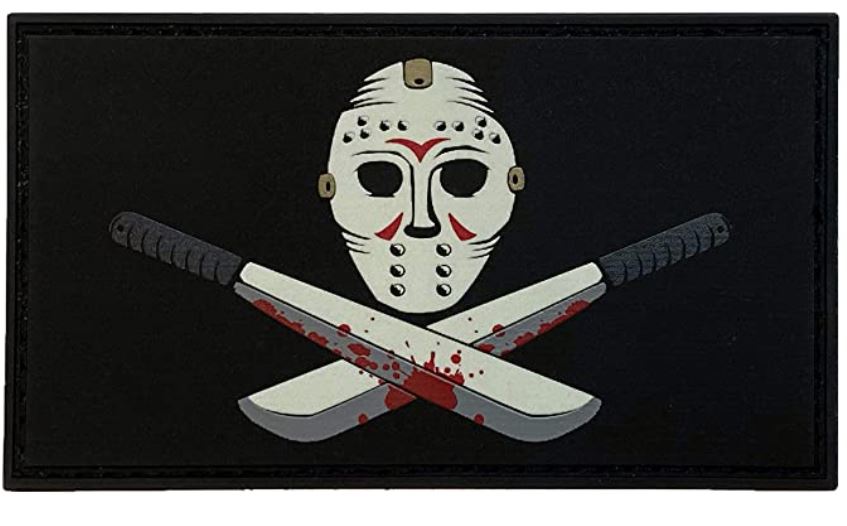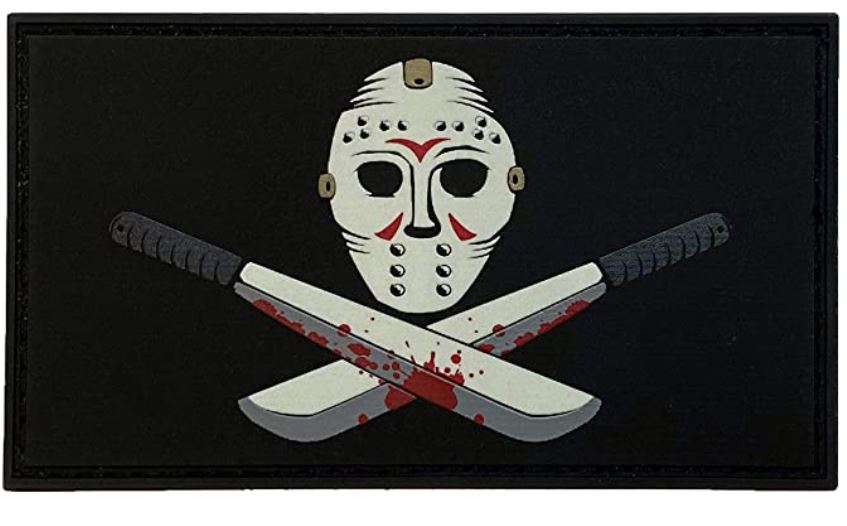 Friday the 13th is halloween movie classic! If you're a halloween film fan, there's no doubt that you'll know what this patch is referencing. It would look awesome on clothes and halloween costumes for halloween parties or even as part of your halloweeen decorating supplies too!
This PVC Tactical Morale Patch comes with VELCRO ® brand backing being easy to attach to hats, backpacks, or gear. The iconic Jason mask glows in the dark as well as its knives giving an outstanding look specially at night.
Who is Jason?
Jason is the evil character from the movie franchise "Friday The 13th" where a killer in a halloween hockey mask hunts down his victims and kills them with a machete.
4. Sugar Skull Halloween Patches – Iron on backing – 11 pieces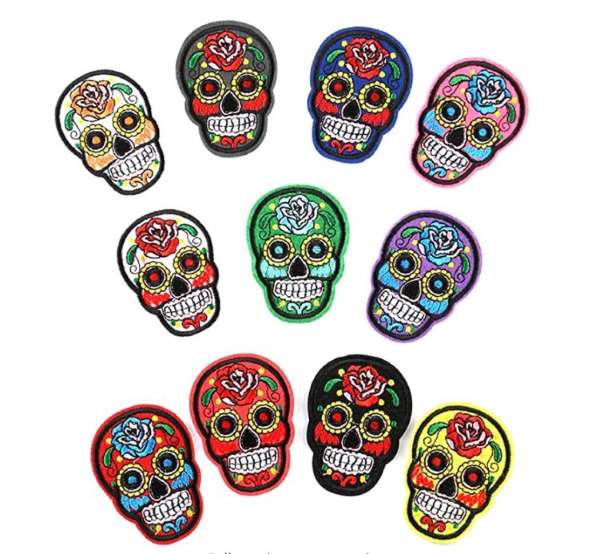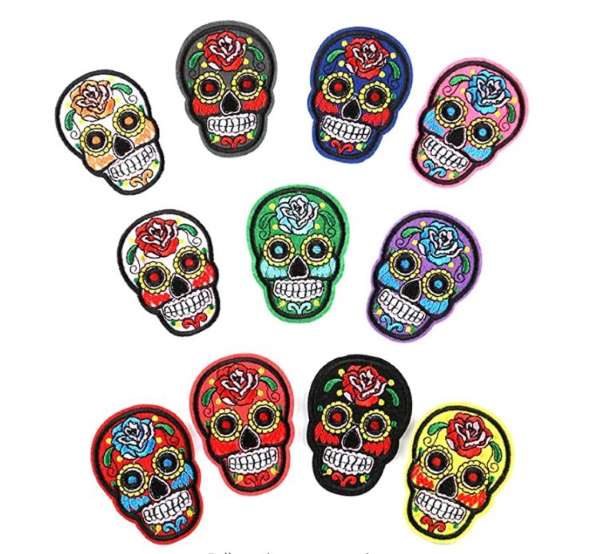 Sugar Skulls are part of a Mexican tradition that commemorate the Day of The Dead. On November 1 they usually eat sugar skulls with Halloween names of dead relatives written on them. These type of skulls are colorfull and are made with roses which represents the beauty of death.
This halloween patch set has 11 pieces – all with iron on backing so it's quick and easy to add halloween spookiness to your projects! These are great for halloweeen crafts or halloweeen costumes too! They would look super cute stitched onto pillow cases, hats or bags.
5. Black Cat and Bats – Embroidered Iron on Halloween Patch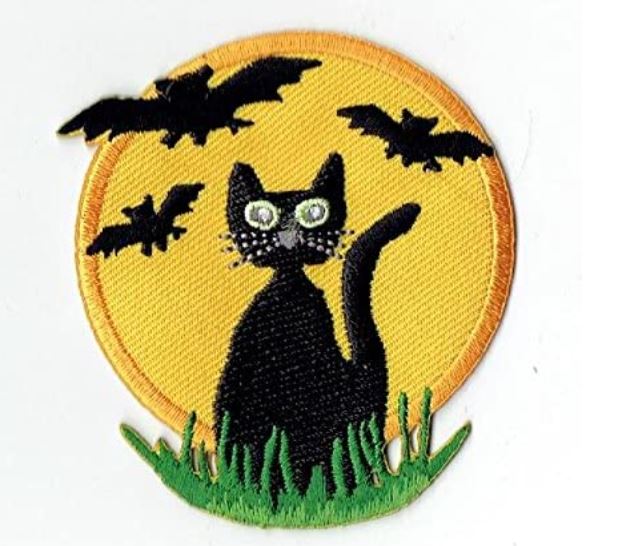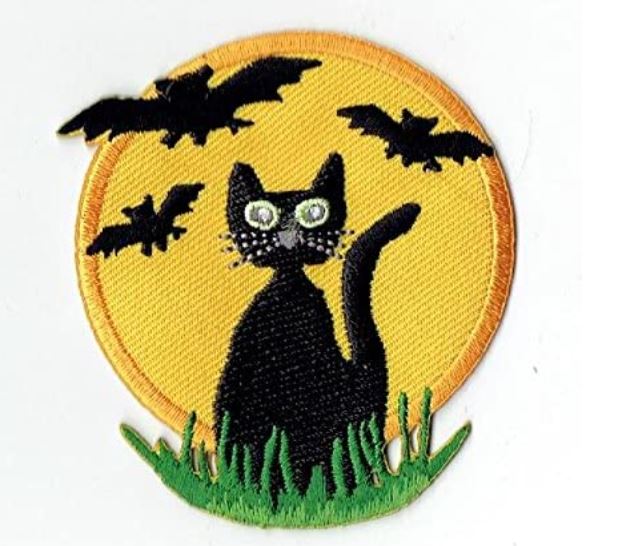 Black Cats and Bats are another symbol that comes from halloween folklore. These creatures are both known to be lucky and unlucky depending on the culture you come from!
This halloween patch is made of embroidery which means it's super easy for any halloweeen craft enthusiast or halloweene beginner – just iron them onto a project and they're ready.
6. Horror Movies Set of Halloween Embroidered Iron on Patches 10 Pieces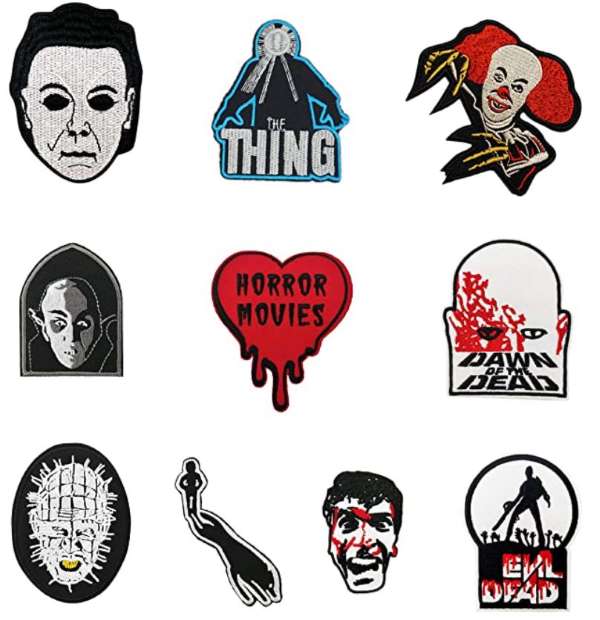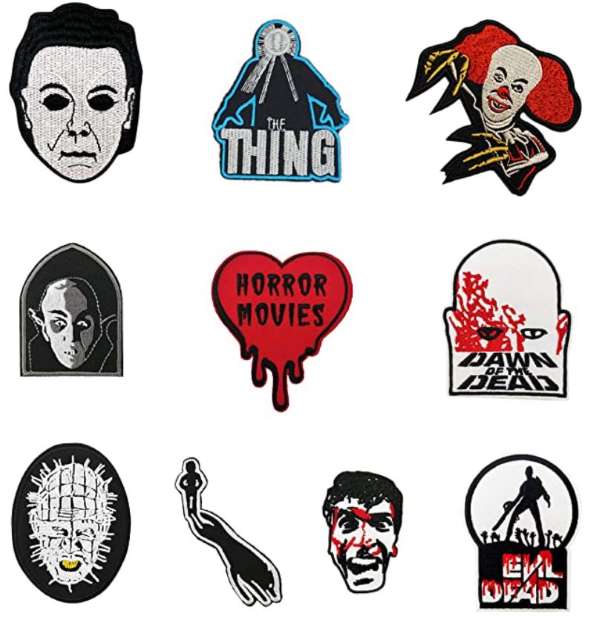 If halloween movies are your thing – this halloween patch set is for you! Each one of these patches has a different halloweene movie reference on it including "IT", "Nosferatu", "The Thing", "Down of the Dead" and others.
They're all made with embroidery so they're super easy to iron on halloweeen costumes or halloween decorations. These are great halloweene craft supplies too!
Who is IT?
"IT" is a movie about seven children terrorized by the monster Pennywise who lives in their town's sewers and eats people. The kids band together to fight the murderous clown.
Nosferatu
Nosferatu is a halloween movie classic! It's about a vampire who tries to find his way into the world of humans after being hunted by those he once loved. He needs the help from a young real estate agent who falls for him.
7. Halloween Pumpkins Set of Patches – Cute Appliques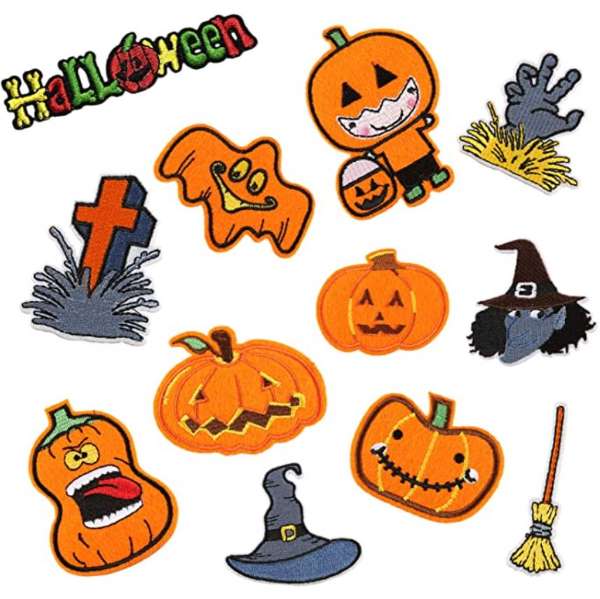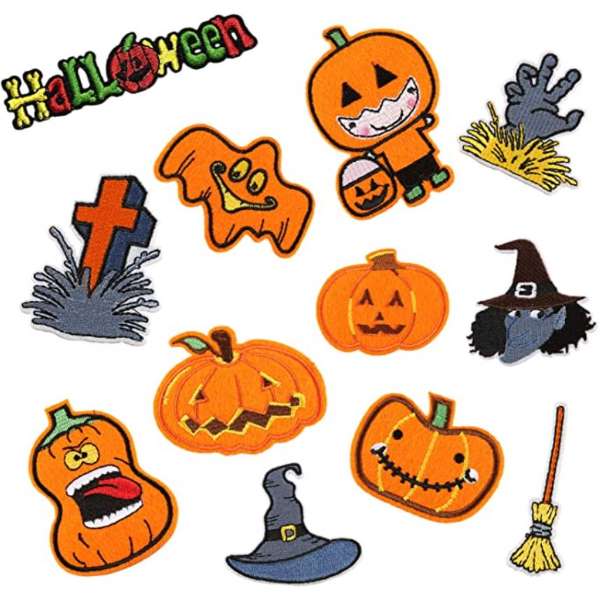 If you are looking for a set of halloween cute patches this might be the best option. No blood, no evil, no bad vibes just beautiful good looking cartoon style images.
In this set of patches you will find not only several kind of pumpkins but also smiling witches and ghosts among other common symbols identified with this scary season.
Thanks to their strong adhesive these, embroidery stickers are ideal for repair, decoration, and a variety of DIY tasks. You can attach them easily to Women's clothing, children's apparel, handbags, and headwear. The designs are simple, with no extra threads.
8. Skeleton Skull Bones Red Heart Eyes Cute Halloween Patch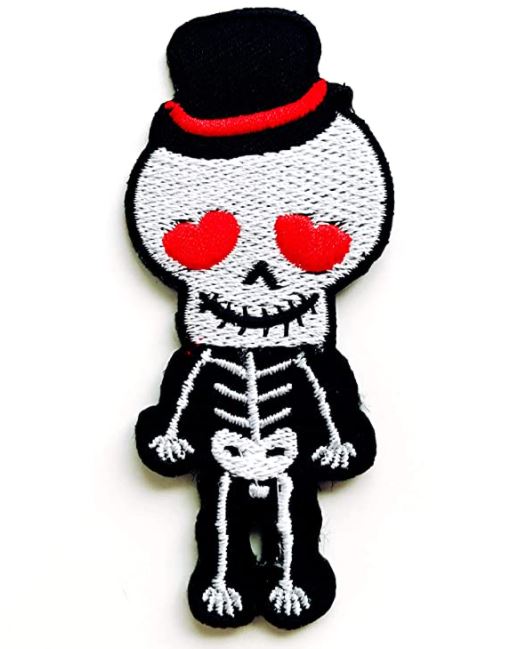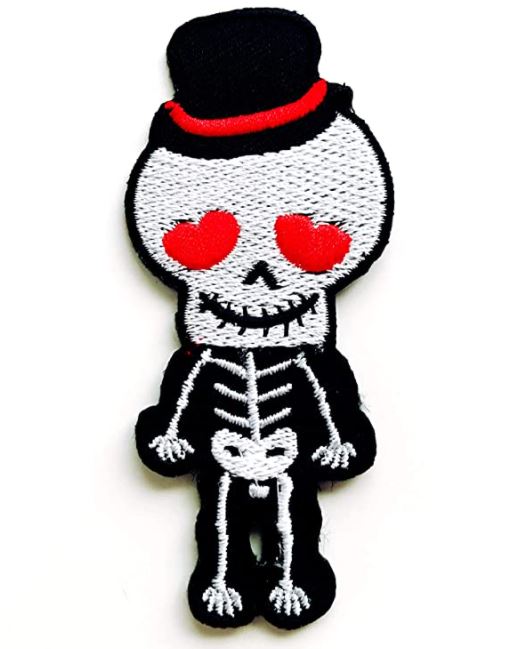 Continuing with the category of cute halloween patches we introduce to you this lovely gentleman who appears to be in love with someone. It will definetely make a great match with this other beautifull skeleton lady or maybe he lost his dead cat. All of them should be offered together in a cutest skeleton combo, but sadly we couldn't find such an item.
The only warning we can make regarding these type of iron on patches is to be very careful when iron them on to polyester fabrics. Be aware that the high heat can burn the fabric or cause it to get discolored. If you plan to attach them to delicate fabrics, such as cashmere and silk, better saw them on.
9. Fun and Cool Punk PVC Patches ideal for the halloween season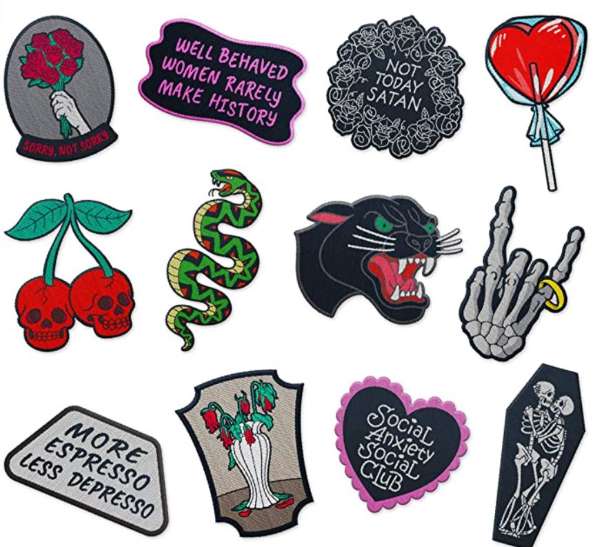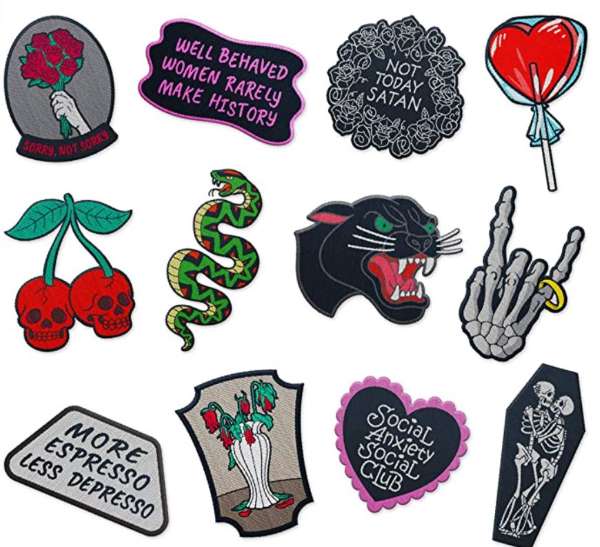 Looking for halloween patches all around the internet we found this cool set of PVC ones with funny messages as "more espresso less depresso" or "not today satan".
The set includes a couple of dead lovers and other interesting messages suitable not only for halloween but for the whole year if you want. Hence, you can be confident that your patches won't be seen as out of place if you decide to keep them after the season end over.
10. Halloween Iron on Patches Stickers for Kids – 4 Pieces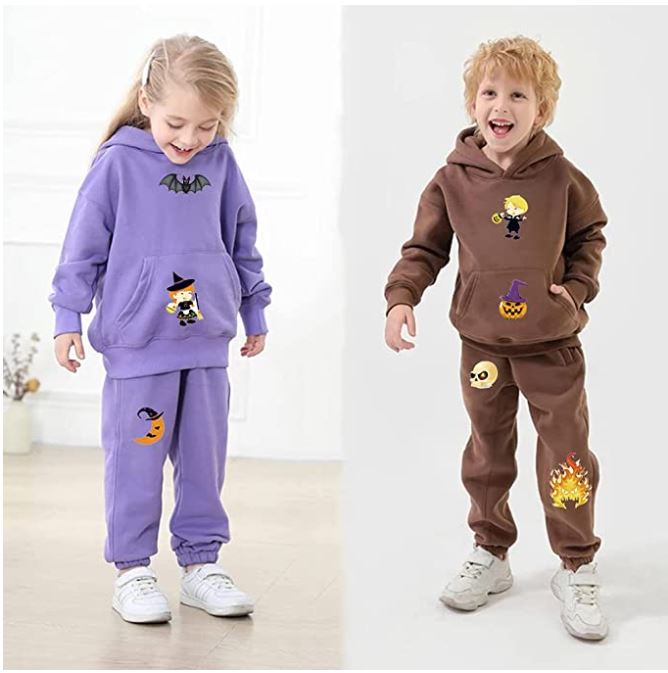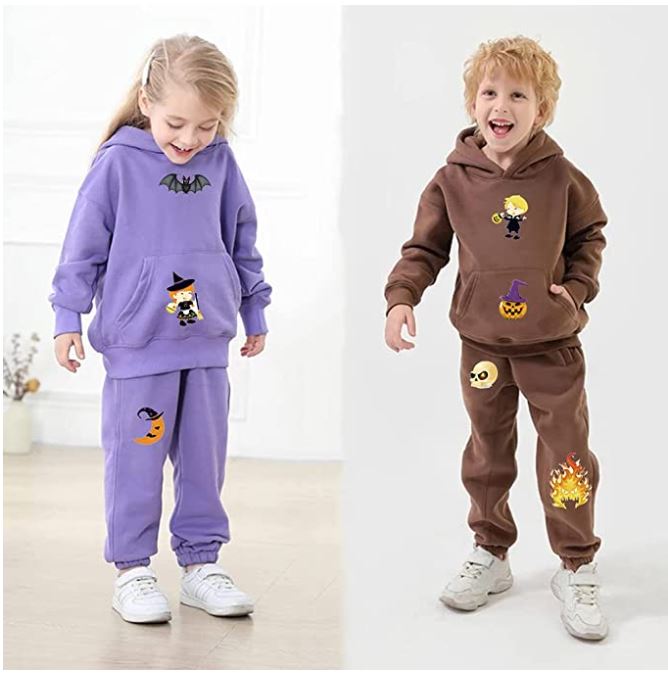 Your kids will love this set of patches which brings different kinds of Pumpkins, Black Cats, Ghosts and witches. Give them a wide variety of Heat Transfer Decals specially made to decorate their clothes during this season.
Each one of these halloween patches is made with high quality materials for lasting designs. They are safe to iron on the clothing and won't fade even after several washes. The Iron On Transfers also have a protective layer which guarantees their durability over time.