Christmas Patches are an excellent way to promote your business on christmas times.
On the one hand, as you might have noticed, some companies use to adapt their logos to make it fit into this holidays mood, always with the aim of engaging with their audiences, personalizing their giveaways, uniforms, gear and so on.
And, on the other hand, christmas patches are also offered as decorative only, non-branded items. These are called applique patches or just appliques, and you can make good business offering yours on Amazon or Etsy for instance.
A classic option in this case would be ordering our custom embroidered patches with iron on, peel and stick or velcro backing.
To order your custom christmas patches with us, our minimum order is 100 pieces for one given design.
In the following list you will find 6 patches made with 3 different techniques and materials. We will start with our beloved Soft rubber material and right afterwards we will go into the fabric ones.
Christmas Patches made out of PVC
Regarding your art design, not only santas, christmas trees, snow men, reindeers and Xmas Elfs are welcome, but also the grinch and related anti-xmas movie characters. A trendy option would be the nightmare before christmas patches.
1. Santa vs Grinch Paintball Xmas Season Patch
This paintball patch is a great example of how a brand can adapt its services according with the season. Year after year Hogback Mountain Paintball organize a special themed war at its fields. The event is starring by the players of each team. Customers have the option to choose between the Santa and the Grinch sides.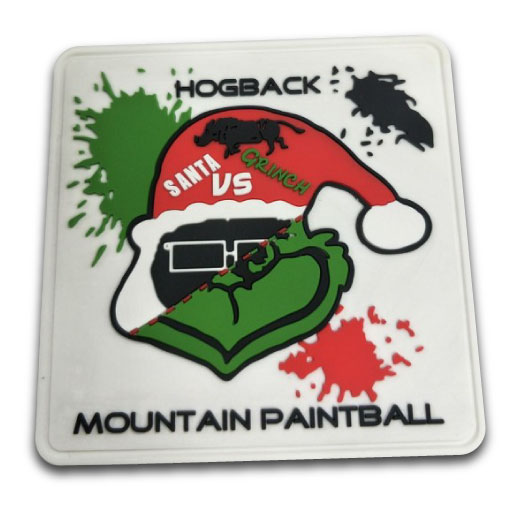 2. Christmas Logo Soft Rubber Patch
This is what we were referring to at the begining. Almost any logo can be easily adapted to christmas times by simply adding a santa hat on it. The white bear and the xmas lights are a plus. These lasts are important to give more color to the final artwork remembering this is a party.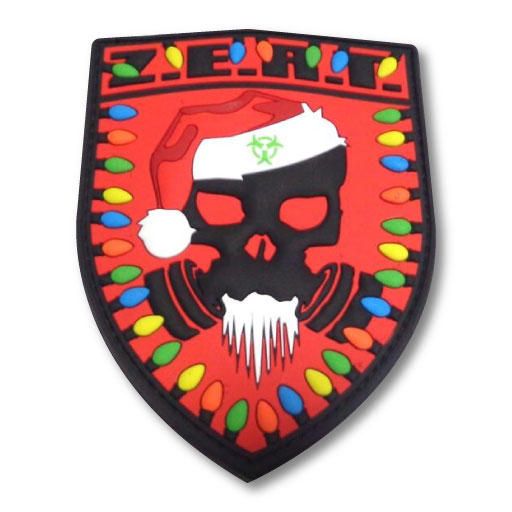 Additionally you can choose between a couple of fabric patches styles: Embroidered and woven patches.
Woven Christmas Patches
Woven patches can be as big as you want, they are often request with a merrow border framed into geometrical shapes such as rectangles or circles. This one was made with a velcro backing.
3. Scary Santa Woven Patch
These patches are not for made selling something else, but for selling the patch itself. This is why the patch design is very elaborated, with a lot of details contrary to the simplicity of logo or name patches. Woven patches are ideal in these cases as they offer a big canvas where to display your artwork.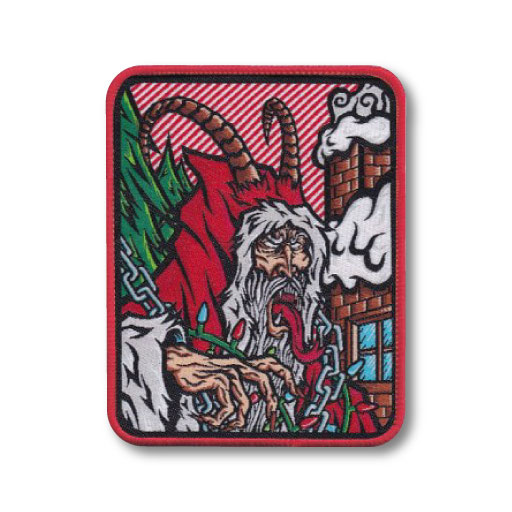 4. Scary Xmas Elf Woven Patch
Surely you would remember Charlie and the chocolate factory movies. This is a creepy version of that story, starring by a skeleton representing the death or a grim reaper while resembling more like one of the dwarfs than the owner of the factory.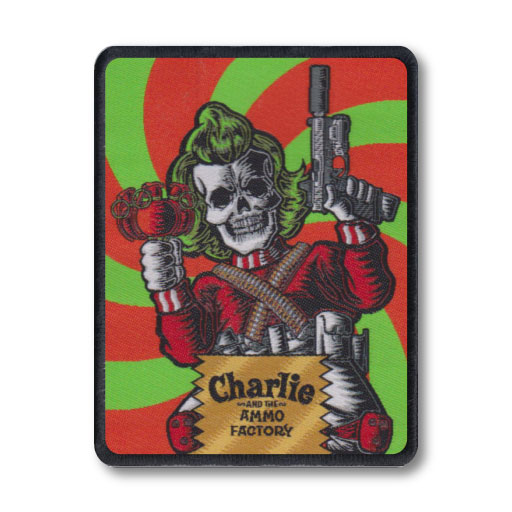 Embroidered Christmas Patches
Woven and embroidered patches can be ordered as a christmas iron on patches. Fabric allows to be ironed on unlike PVC. The main difference between woven and embroidered is that while woven patches are stitches made on a canvas, with embroidered patches there are no surfaces, no canvas, but just a texture, a weave form by interlacing long threads.
5. Beautiful Christmas Bow Tag Embroidered Patch
Another popular option are iron on christmas appliques. Some stores come to us and request a set of christmas icons for wholesale. Thus, the price is always much cheaper assuring a profit margin for the retailers.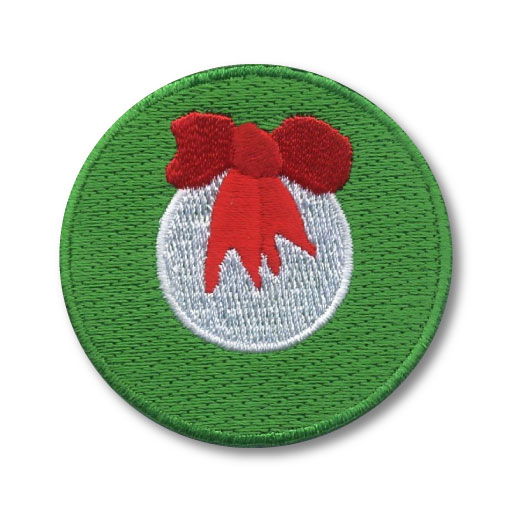 5. Merry Christmas Wreath Crown Embroidered Patch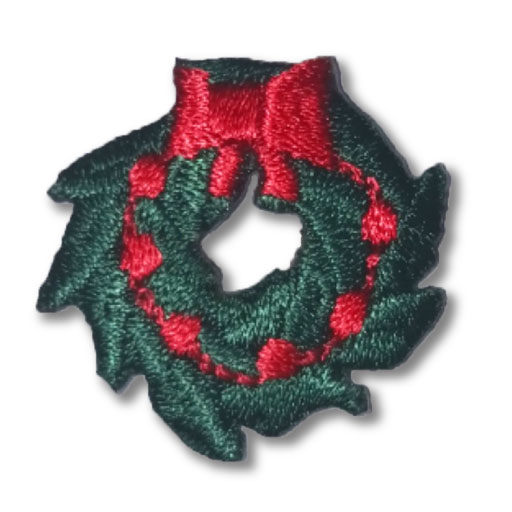 Related Products
Use custom patches in your shirt, hats, jackets, tactical gear, anywhere…