The Client
Sometimes what makes things impossible for a business to survive, make others thrive, such as the uniquely restrictive laws in California created an opportunity that allowed an enterprising start-up (Franklin Armory) to develop a brand and reputation since the larger corporations were too afraid to sell in the state. A business inspired by Benjamin Franklin:
'Those who would give up Essential Liberty to purchase a little Temporary safety deserve neither Liberty nor Safety.'
With a passion for creating new products and bringing them to market, their main goal is to never stop working, and to continue to invent new products for the future.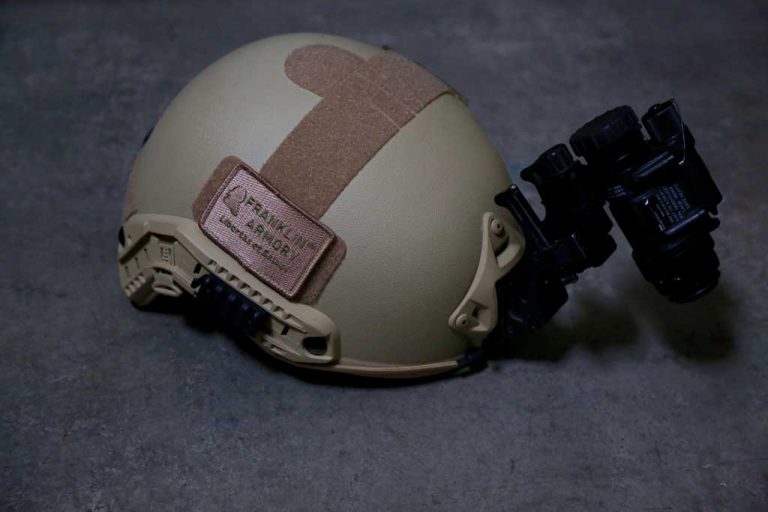 The Solution
Our customer was looking for a great-looking and somehow inexpensive solution for branding their company, to be displayed in their uniforms whenever needed, product had to have a velcro loop on the back, making it a breeze to put it on and take it off the uniform as needed.
One key factor was the need of creating different color versions of their logo, that would blend-in nicely with the different military uniforms.
In terms of uniform patches, we prefer to suggest our customers the options of embroidered patches (traditional look, shiny threads, military approved colors, medium weight), woven patches (not so traditional look, matte threads, military approved colors, lighter in weight) and PVC patches (modern look, matte colors, NON military approved colors, heavy weight). We are sure that one of these three types of patches will make our customers happy. Very Happy. Which one is best? It mainly depends on the look they are going for, their patch design and any rules with regards of shine and colors, which are often used by the military.
It was now time for the customer and us to analyze the characteristics of the patches and the customer request.
Because of the need of their patches to match military uniforms, the PVC patches were taken out of the question.
Because of the weight the customer was going for with the patches, the Woven patches were taken our of the options.
Leaving the embroidered patches as THE STYLE that was going to make THE PERFECT MATCH.
THE RESULT
Using the cliche: a picture is worth a thousand words, here we leave you with the beautiful pictures our great customers sent us:

Stop Thinking About Patches. Take Action.
We will guide you thru every step of the process.