Bear promotional Items or promo products with bear logos, can be not only funny and cute as in the case of the Teddy bears for instance, but also agressive, intimidating or even frightening as some of the ones we are going to show you below.
We bring you a list of 4 types of promotional items with bears: bear patches, bear pins, bear labels and bear keychains.
Each of them have a different bear logo design: black bears, polar bear, angry bears.
Using a bear as a part of your art is another option, depending on how you use this meaningful and iconic animal in your design it can convey different messages ranging from friendly to funny, to "get out of my way".
Custom Patches with Bears
People use PVC, woven or embroidered patches with two main reasons, to tag uniforms or to tag promotional items.
On the one hand, you can identify with them your teams uniforms easily thanks to the velcro backing, and on the other hand, you can use them to tag your giveaways as clothing (jackets, hats) or gear (backpacks and others) among another kind of gifts for bear lovers.
Bear Logo PVC Patches
Custom PVC patches offer many advantages compared with the woven or embroidered ones. They are more resistant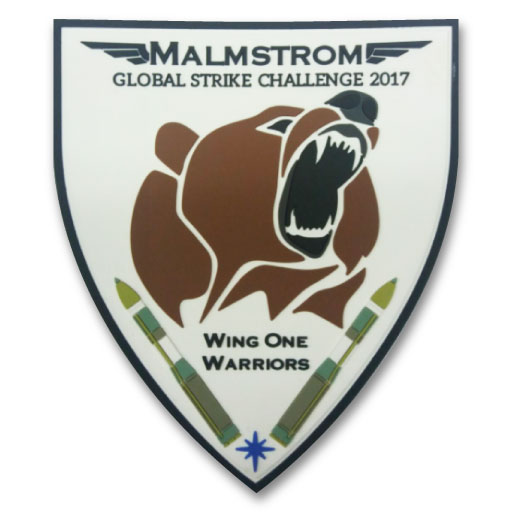 Bear logo Woven Patches
Embroidered and Woven Patches allow iron on backing which is very helpful and one of the most practical ways to attach a patch. In this selection of patches we have manufactured for some clients you will find iron on patches along with velcro or plain backing ones.
Woven will handle intricate detail. Nice details without jump stitches.
Custom Keychains for Bears Lovers
Our graphic designers and logo makers can help you create an awesome bear art for your custom keychains with creepy bears or cute ones.
If bear items are a powerful magnet to engage with your audience, with bear keychains you doble the connection with your customers.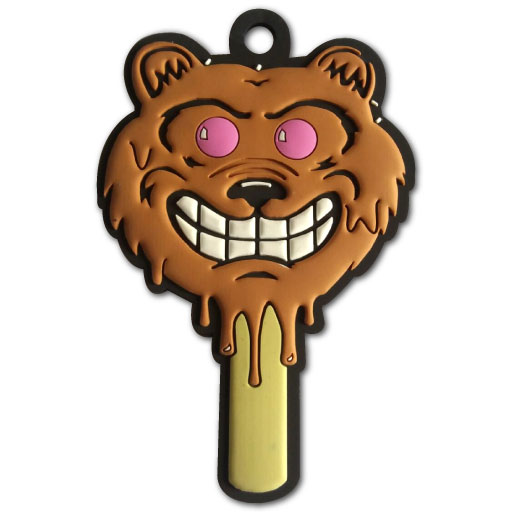 Lapel Pins with your prefered Bear
This super cute bear enamel pin was made for the Du Coeur Project, in order to give them away to their supporters as a part of their fundraising campaign. Bear lapel pins are an effective way to raise funds for a good cause.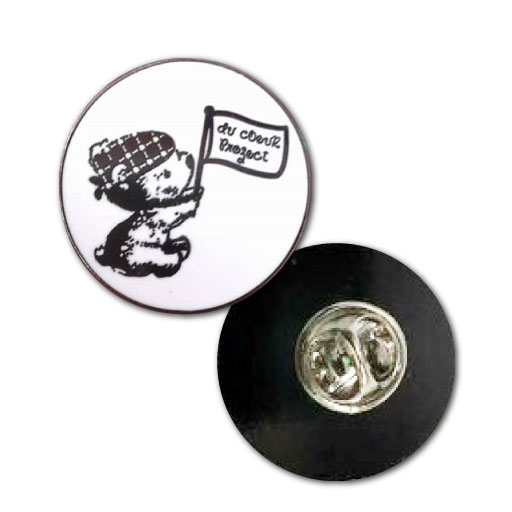 Bear Labels
Bear clothing labels are another category of promotional stuff. In this branch you will hardly find any monsters or creature, instead, the designs compete for the cutest one. Since the days of Theodore Roosevelt's anecdote which generated a big wave of merchandising related to teddy bears, these animals have become almost a synonym of softness and cotton.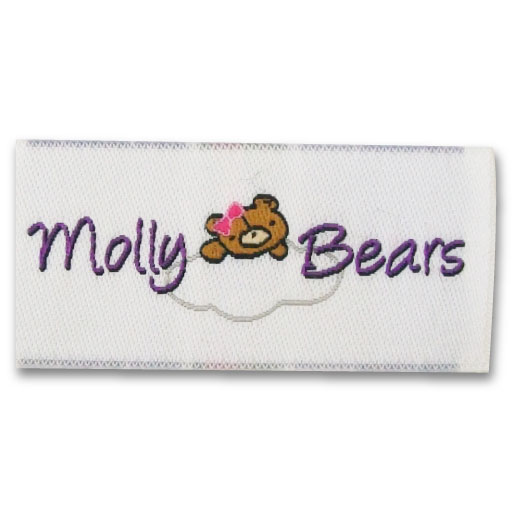 There are plenty of other ways to brand your promotional items, clothing line or uniforms. At Sienna Pacific we are manufacturers and suppliers of personalized products based in Carlsbad, California with more than 15 years now (2020) helping customers to promote their brands not only with patches, keychains, labels and pins but also with silicone wristbands, coins, medals, stickers, belt buckles, charms and pendants among many other type of custom item.
Related Posts