Paco Rabanne was one of the most influential fashion designers of the 20th century. His avant-garde style and innovative designs revolutionized the way we think about fashion. He passed away a few days ago (February 3rd, 2023), but his legacy continues to live on through his iconic design work. This article is made for all of you who want to grow your clothing business. What better way to learn how to launch your clothing brand than knowing about the life of this fashion legend. Discover how did he went from being an immigrant running away from war to conquering the top of the fashion industry in 10 immortal images.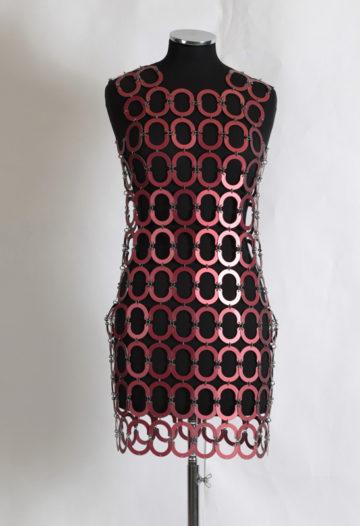 Metallic hoop dress by Paco Rabanne. Paris. Late 1960s.
Paco Rabanne revolutionized fashion in the 1960s with his groundbreaking Metallic Hoop dress. Presented at the Hôtel George-V in February 1966 as part of his first "Manifesto Collection," the dress was a unique combination of modern materials embellished with daring Rhodoid discs and plaques. For decades, Rabanne's piece has been celebrated for its avant-garde vision, exemplifying timeless beauty and elegance that extends far beyond what was seen and accepted in 1960s Paris. This piece, along with many other iconic garments from this time period, is today preserved within the prestigious Collection of the Peloponnesian Folklore Foundation in Greece.
But who was this guy? Was that his real name? Where did he came from? Francisco Rabaneda Cuervo was an spanish immigrant, a war refugee in France. His father have being killed by Franco's troops in Santoña during the spanish Civil War. As young architect graduated in Paris he was a failure. His real passion was fashion design. His buildings were clothes and he took advantage of this hybridation to make something new, to make a statement, to break the rules, to break the system, to innovate, looking forward to diferentiate from his competitors and stand out.
All of which earned him the recognition of prominent personalities in the world of art such as Salvador Dali, with whom he became a good friend.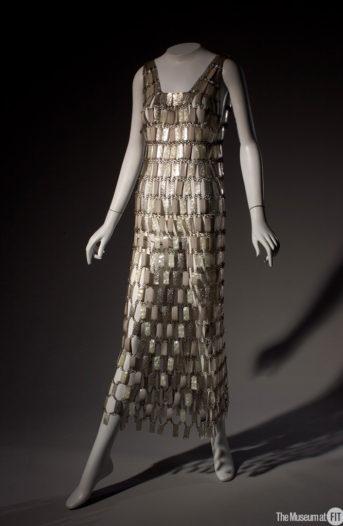 Paco Rabanne wedding dress made in France 1968
In 1968, something truly exquisite was created in France. Paco Rabanne's wedding dress was the highlight of that year, and it has found a home today at the Museum of the Fashion Institute of Technology in New York City. This intricately crafted creation is built around an aluminum hand-crafted structure and lined with delicate white silk. It takes the form of a puffy bell and creates a truly dazzling piece for any wedding ensemble. The fact that nearly 50 years later, this dress is still on display for all to see speaks volumes to its meticulous design and craftsmanship. It is truly a work of art to be admired through centuries to come.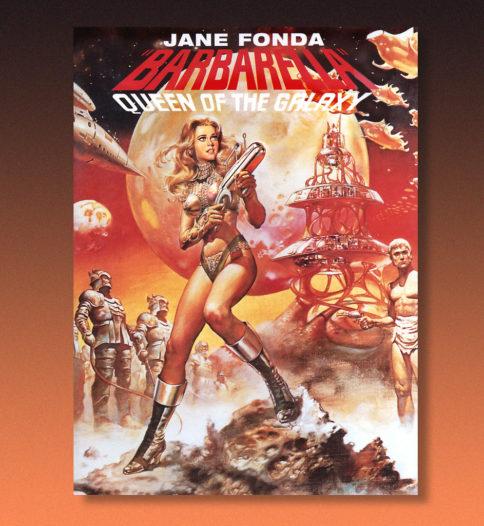 "Barbarella" an erotic science fiction comedy with costume design by Rabanne
Paco Rabanne's daring designs for the 1968 film Barbarella are legendary. The wild sci-fi adventure, directed by Roger Vadim and starring Jane Fonda, has become famous for its delightful campiness and outrageous fashion. In each episode, Jane Fonda's character embarks on a new intergalactic mission, each time unwillingly losing her clothing in the process. For this creative challenge Rabanne designed an entirely new outfit for each scene; space-age mini dresses made of metal discs, feathers, and chainmail bikinis all make an appearance in the wild space fantasy! Thankfully, thanks to his innovative creations, Fonda's stirring performance is elevated with each fetching design as she fearlessly traverses the universe.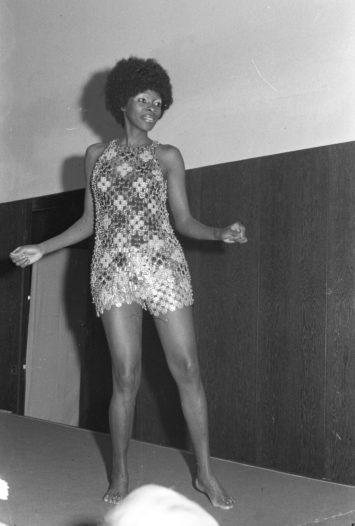 Rabanne's metal mail outfit.
In 1971, cutting-edge fashion designer Paco Rabanne shocked the world with a revolutionary design of a metal mail outfit, worn by the stunning Afroamerican Star model Periana from Guadeloupe Island (France) in a spectacular fashion show held in a castle in Germany. This was an incredibly bold move for Rabanne, who sought to break convention and push boundaries with his daring designs. The public reacted positively to this interesting and remarkable creation, making Rabanne's metal mail outfit one of the most famous ensembles from that era.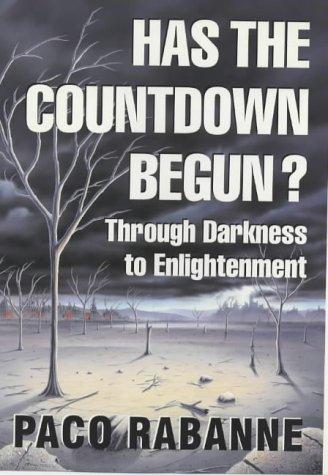 "Has the Countdown Begun Through Darkness to Enlightenment"
In 1994, fashion designer Paco Rabanne released a book entitled "Has the Countdown Begun Through Darkness to Enlightenment". In this work, he warns against man-made disasters and speaks of ancient prophecies predicting our collective doom. Through an exploration of the various prophecies warning of impending disaster, Rabanne reveals that there is indeed a light ahead – one with the potential for peace and tranquility. This engaging book delves into the idea of whether or not humans can survive their own technological development – a factor which may have been influenced by fears of nuclear disaster during the Cold War. For those who may be unfamiliar with Rabanne's fashion career, it comes as quite a surprise that his first book tackles such a deep issue rather than offering up trend advice or style tips. Still, this proves how well-rounded he is as an artist and creator and how far ahead he was looking when it came to understanding man's potential fate.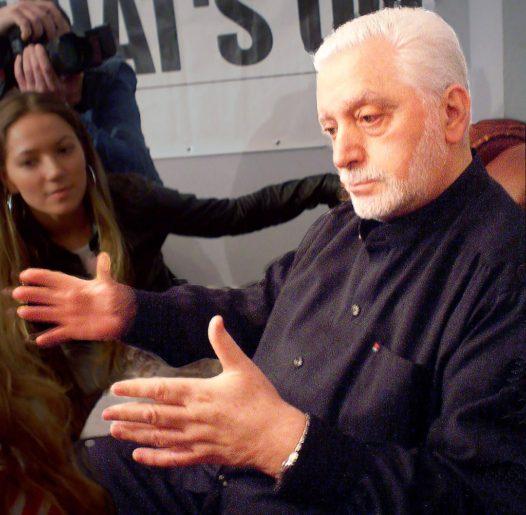 The power of a unique name, and the fame
Although his experimental designs earned him a name and a unique signature, the French-Hispanic designer did not make a living selling clothes. The products that really paid his bills were his perfumes. His first fragrance, Calandre, is still on the market. Remember, for a moment, that his original name was Francisco Rabaneda Cuervo, a name only few people remember. In order to adapt himself to his new life in France he started signing his creations as Frank Rabanne and later as Paco Rabanne. This was a process that started by shortening his last name to make it easier to remember for the french and english speaking audiences he was targeting.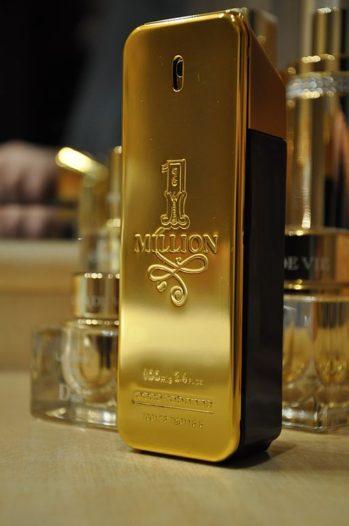 Rabanne's 1 Million eau de toilette spray (product launch on 2008)
Released in 2008, Rabanne's 1 Million eau de toilette spray has become one of the most iconic men's fragrances on the market. It embodies prosperity, luxury, and power through its sophisticated combination of 16 different scents including iced mint and ginger, cinnamon, spices, white leather, tonka bean and amber. The design of the 1 Million packaging itself is meant to represent a golden ingot with a uniquely shaped bottle adorned by a gilded logo. Additionally, the luxuriously warm scent lingers throughout the day allowing it to make an unforgettable impression when you enter a room. If you're looking to back up your bold style with a signature scent that companions your confident look and attitude, then Rabanne's 1 Million is sure to be your perfect fit!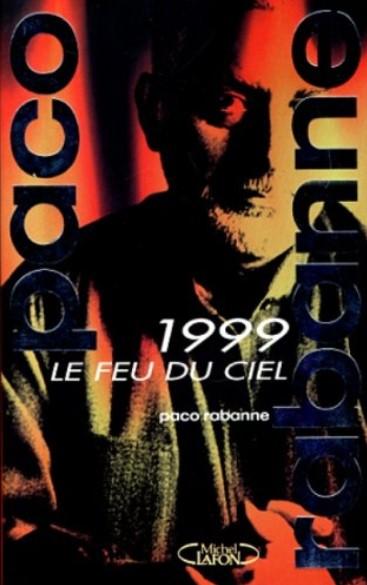 1999: Feu du ciel
However, he was also famously eccentric; on multiple occasions he announced that he'd had numerous past lives and that God had appeared to him as well as aliens who had visited him in his lifetime. He once wrote a book called Fire from Heaven predicting the destruction of Paris due to the crashing of Russian MIR space station, sparking controversy across the world. Despite announcing his retirement in 1999, Rabanne managed to surprise us all by avoiding public appearances for the next two decades – understandably so given his divine visions and otherworldly experiences!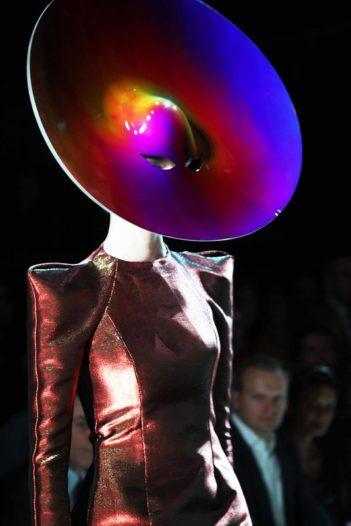 Incredible Hats by Paco Rabanne presented on the Spring 2012 Ready-to-Wear fashion show.
The incredible hats worn in Paco Rabanne's Spring 2012 Ready-to-Wear fashion show were the talk of the town. Several prominent magazines and fashion watchers made special note of these extraordinary works of art, as each hat was incredibly complex and strikingly beautiful. The ornate detail included many different materials, from colorful silks and tweeds to luxurious panels of gold. Every hat spoke to a unique personality, with some emboldening their wearer with glimmering power while others added subtle grace and poise to an outfit. It was no surprise that seasoned fashion critics found these incredible hats more captivating than their wearer's fashionable ensembles.
Paco Rabanne Portrait (1999)
The House of Paco Rabanne honored their late founder, the visionary fashion designer and avant-garde heritage maker, with the last picture to be posted on their Instagram channel. Showcasing the iconic black and white close up from 1999 which perfectly encapsulated his determination and strength, the noted caption paid tribute in a heartfelt way. As one of the most influential figures of 20th century fashion, his legacy will remain a source of inspiration for countless generations to come. With limitless possibility as his mantra and an eye for true artistry, he has left forevermore a remarkable feat achieved by few.