We are proud when our custom woven damask labels go to a good cause.
When we see how they are being displayed so beautifully on the hand sewn bags through the organization Threads of Hope by the women of Haiti and Uganda .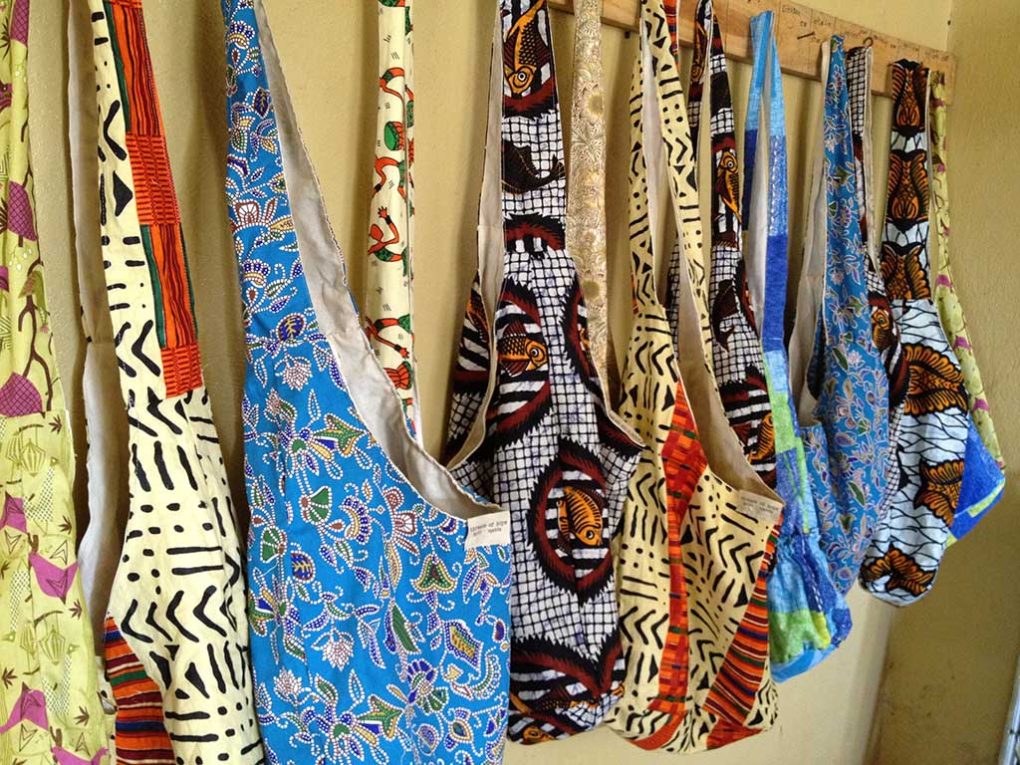 A little About Threads of Hope:
Threads of Hope is an initiative that strives to stop the cycle of poverty that runs rampant in many developing countries. Through skill development and training in business practices, Threads of Hope is changing the way young women see their future.
The grassroots project began out of the desire to see a small group of young women in Haiti make something of themselves. The young ladies at Good Rest Mission have ample time on their hands. Only a few of them attend school. Most of them pass the time by braiding their hair, washing their clothes or helping the younger children with their studies. Carrying on in this manner is only a way to continue a cycle of poverty that has plagued generations upon generations of women.
These girls deserve more than to fall into this pattern. We have seen first hand the radiant potential within this group of young women. Threads of Hope was born out of this potential.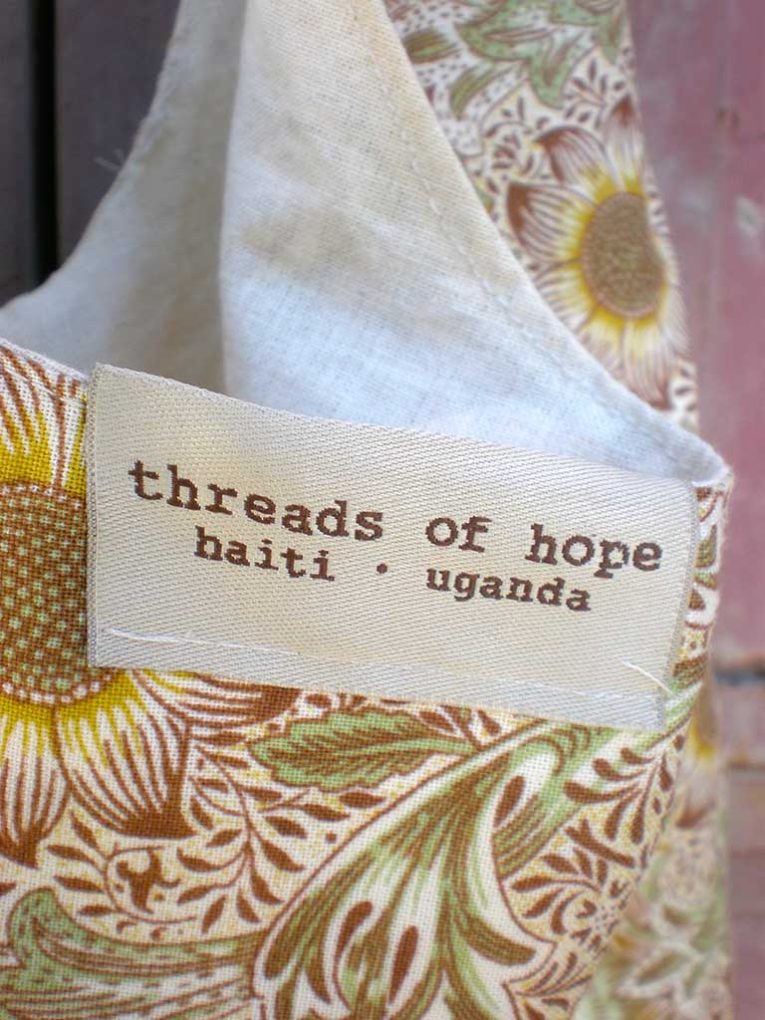 A seamstress was hired to teach the girls how to sew, providing occupational skills that can lead to future income. They are sewing satchels that are sold to people visiting Haiti on mission trips, as well as at local events in the States. The program has been so successful that it is currently being expanded to a second location, a small village in Northern Uganda.
Threads of Hope – Made with hope in Haiti and Uganda
At Linx Corporation we like to give back our support to non profit organization with our promotional products. If you or anyone you know has a nonprofit looking for promotional products feel free to contact us with a quote
Let's Get Started
If you are thinking about ordering your Custom Clothing Labels, just fill out our simple quote request form, our expert Sales Reps will get back to you within 24 business hours and guide you through every step of the process.

Related Posts