"Where the Bosses Meet"
We are thrilled to be making beanie labels for this new company that launched in 2013 – The Round Table Apparel Company.
Their Mission Statement is reminiscent and could have wrung as true as the legend of The Knights of the Round Table. The legend is that the Knights in King Arthur's court gathered around a Round Table. With all tables of the time being rectangular; King Arthur had special table that was in exclusively in Camelot, and it was the legendary Round Table. Everyone who gathered at the Round Table were treated as, and considered equals. No head of the table, no head of this elite society.
The Round Table has been a meeting place for elite members of society since King Arthur and his Knights gathered at the Round Table. Keep the tradition going and have a seat, "Where The Bosses Meet."
Who are they?
Located in West Virginia, this new clothing company showed off it's first designs in 2013 featuring caps. They use a soft PVC label to differentiate themselves and raise the bar on their designs. In March of 2014, they featured their fist in store display located at the Nico Spalon in Morgantown, WV. So, if you are in need of a haircut or a T-shirt – this is the place to get your style on. Everyone starts someplace, and the Team at Round Table, having launched on Facebook and Instagram, seem to be feeling a steady growth in their marketplace.
The line at Round Table Apparel Company now includes; beanies, hats, T-shirts, keychains and a number of other products. They definitely sport an edgy style; with simplicity and a common Mission running through their line that is easy to decipher.
Visit them in Instagram! Visit them on Facebook!
The Label
Every label starts with a rendering, or art mock up file that helps the customer communicate with us and make certain their end result is as described. Since this product is Soft PVC, Elevations, colors, and the layers need to be shown. The label for Round Table is a 3-Dimensional label. As you can see with the chart below, there are several factors that go into the design of your PVC label.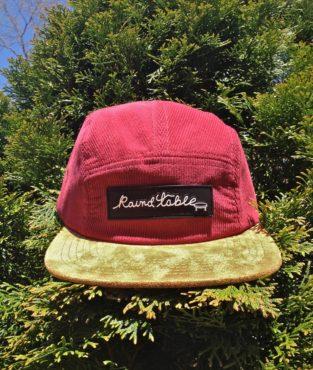 In Action!
Here are a few ways the Round Table has featured their Custom PVC labels. For more information about the Round Table and their products; just visit their site at. www.roundtableapparel.com and check out their latest line of products.
We are looking forward to working with this company in the future as they continue to expand their line.
We would love for them to use our company to help them with their branding designs and label designs and soft PVC products of the future.