Creating Custom Clothing Labels for Etsy Shops is always fun, our talented customers are just amazing. Incogknito's make adorable dresses.
Do you sell handmade apparel items on Etsy?
Is your Etsy shop thriving?
Are you getting lots of repeat customers or is it mostly one-time buyers?
Hello there…
If you are selling handmade apparel on Etsy and are not getting enough repeat customers, the answer might be that they don't know how to find you.
They might not even remember who they bought their little girl's dress from… Gasp!
Do not make that mistake!
Make sure that your customers KNOW exactly who your are, what your brand is and how to reach again by using permanently-attached professional quality labels on your items, just like our customer Marcia, from Incogknito Shop.
Read her story below and find out how she started out, and how by working with us, she got her labels made, how easy the process was and how now she has her branding on all of her products, so their customers know without a doubt how to find her and order from her again.
The Incogknito Story
When my mother passed a few years ago, she left me with a wonderful treasure trove of dress material and sewing implements.
At the same time, perhaps by divine providence, I heard about a charity called Little Dresses for Africa, which sends clothing to needy children all over the world.
I created about 50 dresses for the program in 2016, and I was hooked. My heart went out to these children, and I felt that they should get something special along with their new dress.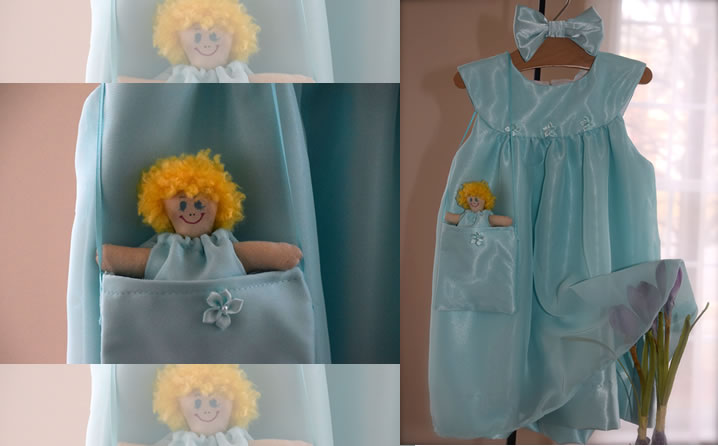 When I was a child, I had a small teddy bear that I carried around in my pocket, and it was a dear friend and playmate for me for years.
I felt strongly that these children deserved the same, so I began using leftover material to make little dolls for each of my dresses, and the famous Incogknito pocket doll dress was born.
The positive feedback has been overwhelming! Moms in particular love that each doll wears a dress that matches their daughter's, and the dresses themselves are a callback to an often underappreciated era in fashion.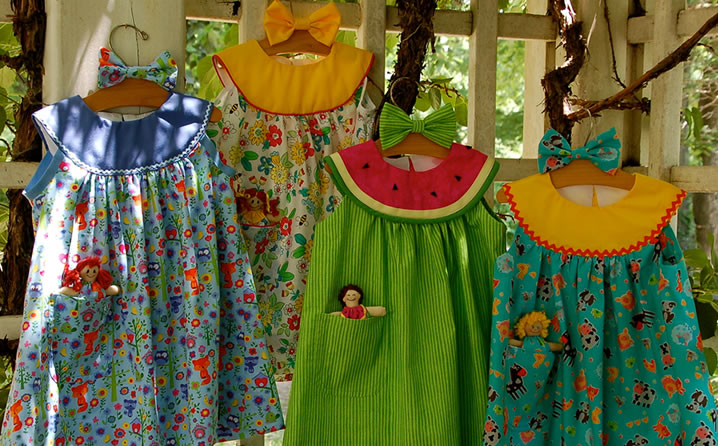 My work is intentionally simple and traditional.
Little girls should be free to be little girls as long as they like, and I feel that my handmade dresses, dolls, and handbags empower them to embrace who they are and know that they are loved by someone.
You can find my dresses at Sweet Pea's Children's Shop in Berryville, Virginia, or you can visit my Etsy site at www.Etsy.com/shop/incogknito.
I design, sew, knit and construct everything you see there, and I am able to do custom work as well.
Thank you for supporting my dream of helping children around the world feel loved through clothing, dolls, and handbags made especially for them.
Even the smallest acts of kindness can make a world of difference in a young girl's life.
How Was Your Experience Working With Us?
Working with Linx Corporation has been nothing short of fantastic. The Sienna Pacific Labels are exactly what my products needed.
My experience with the designers was super positive, and the first draft they sent me was flawless! The woven labels really give my handiwork a professional look and feel.
If you're looking for labels, patches, or other promotional products to grow your business, Linx is the way to go.
Marcia Lynch
Incogknito
www.Etsy.com/
Let's Get Started
If you are thinking about ordering your Custom Clothing Labels, just fill out our simple quote request form, our expert Sales Reps will get back to you within 24 business hours and guide you through every step of the process.