Iron-on patches are a great way to repair holes in your clothes without having to take them to the tailor.
This article contains 10 iron-on patches that work well for repairing holes, as well as some tips about how to use them.
As you most suppose, there is a different type of repair patch for each different type of fabric or material (ie. Cotton, leather, denim, nylon, etc)
Iron-On Repair Patches – Top 10
How many times it had happened to us that our preferred jeans or sweater ripped because the fabric is not strong enough or because it got caught in something?
Are you looking for a way to quickly repair that hole without sewing, taking them into the tailor, buying new clothes, and waiting for days/weeks until they are ready?
Don't worry! Because there's an easy solution. You can use iron-on patches!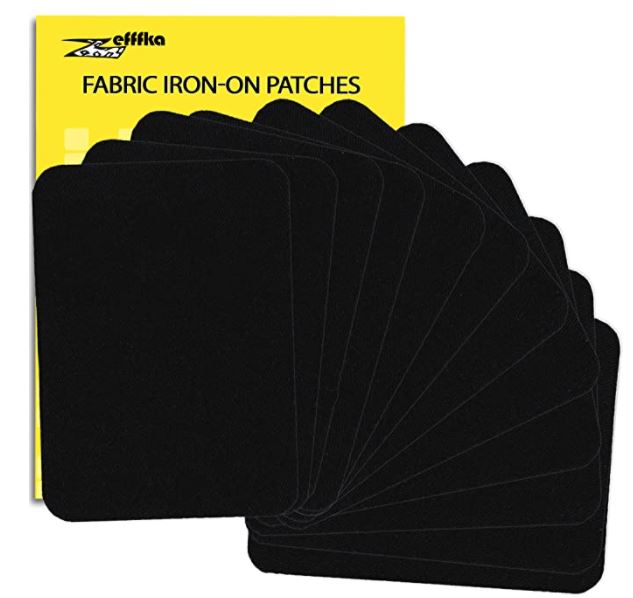 Cotton Black Repair Decorating Kit 12 Pieces
The size of the hole for this material is ideal, regardless of whether you're using a tiny or big drill. This material will be sufficient enough to create your design.
The color of the stripes will match your different outfits. The rear side is covered with the most powerful hot-melt adhesive film, which is 100% cotton on the front. High-quality materials were used to make the patches in Europe.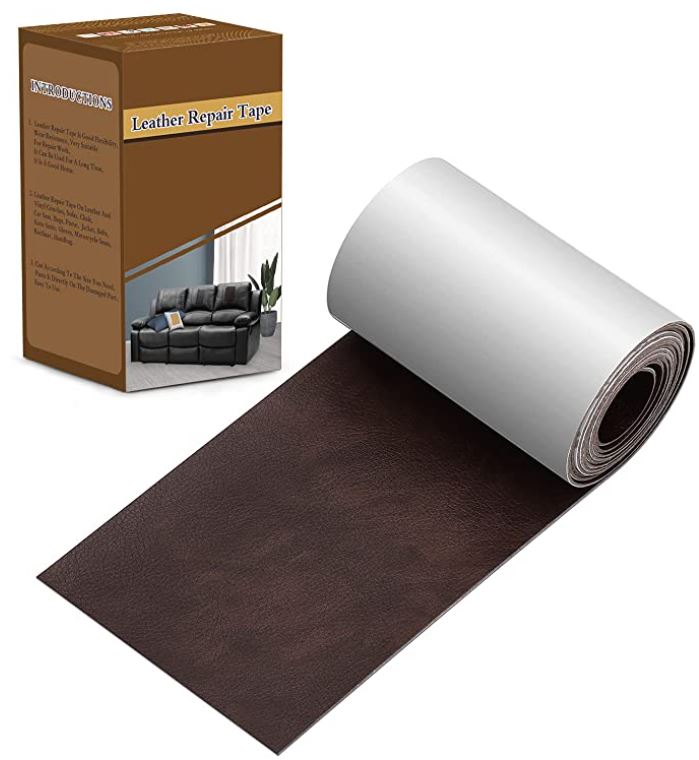 Leather Sofa Repair Patch
The leather sofa repair patch is a great way to cover up old holes in your furniture. They are easy to apply and come with all the supplies you need for application, including instructions on how to blend them into the leather so they aren't noticeable.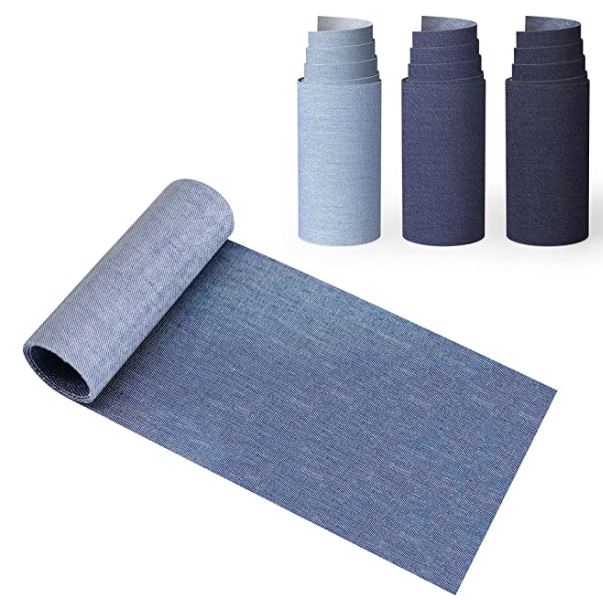 Blue Jeans Denim Patches – 4 Rolls
Jeans are a wardrobe staple for many people, but they can wear out quickly. Repairing jeans is usually done by taking them to the tailor or dry cleaner since it's time-consuming and expensive. However, with these denim patches, you can do it at home in just minutes without any sewing skills needed!
Iron on patches is an easy way to repair rips or tears in denim jeans. They come in a variety of colors and include the fabric needed for the application.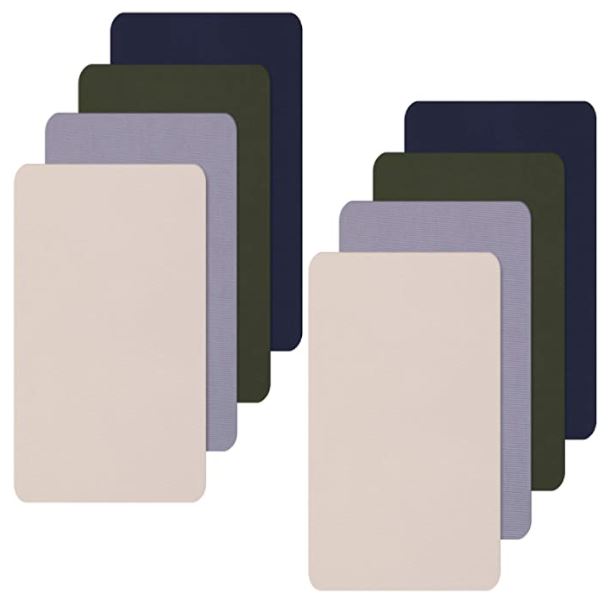 Nylon Repair Patches
Nylon clothes can be expensive and delicate. Fortunately, they also tend to rip rather than tear like cotton items. This makes nylon patches a great way to protect your investment in these clothes by repairing minor tears before they become more serious damage that you'll need professional help with instead of using the included patch.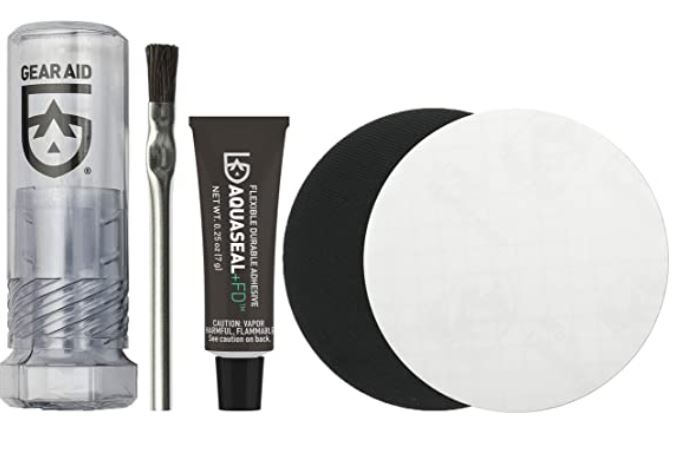 Wetsuit Repair Kit with Neoprene Patch
Wetsuits are a great way to stay warm in the water, but they can rip easily if you don't take proper care of them. Fortunately, these wetsuit repair kits with neoprene patches make it easy for anyone who's had their suit damaged by holes or tears from sharp objects like shells or rocks while swimming. The kit contains the neoprene patch material and a tool to help you push it into place.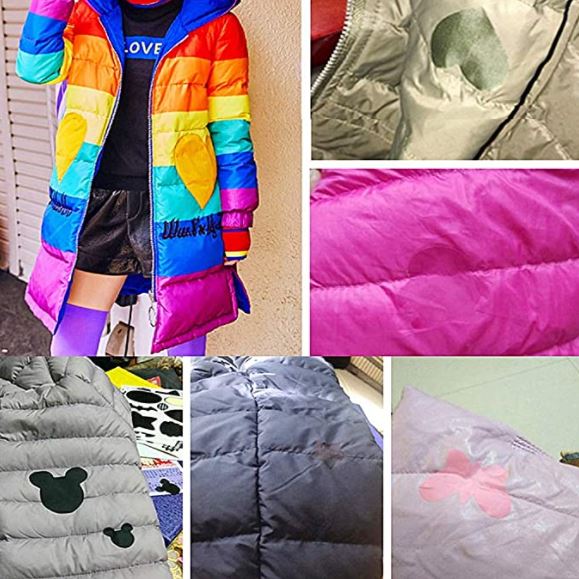 Nylon Repair Patches, Self-Adhesive and Waterproof
Nylon clothing, unlike cotton apparel, may be pricey and delicate. This makes nylon patches an excellent method to preserve your nylon clothing investment by repairing little tears before they become more serious damage that you'll need expert help with instead of using the supplied patch.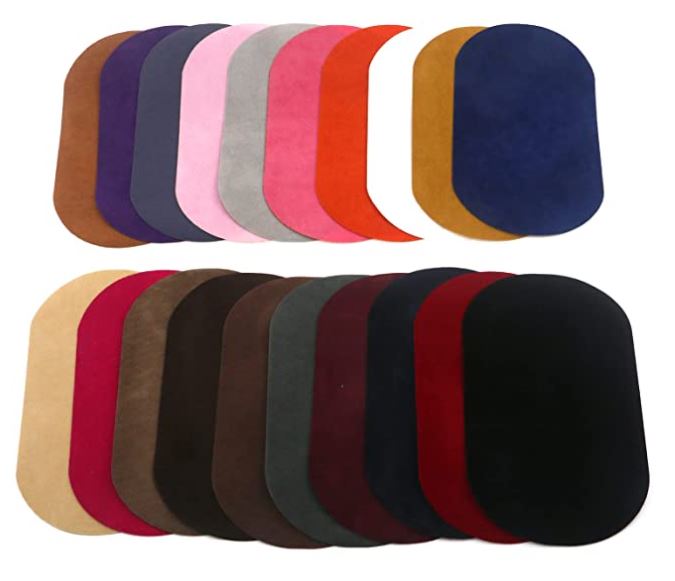 Elbow / Knee Iron-on Velvet Patches
Among the most common places where the garment typically tear there are the sweaters or jackets elbows and pants knee. For these areas, the elbow and knee iron-on velvet patches are designed to make an effective replacement of stitches. This product is made with a nonwoven material that has the same appearance as the original fabric and is very easy to apply.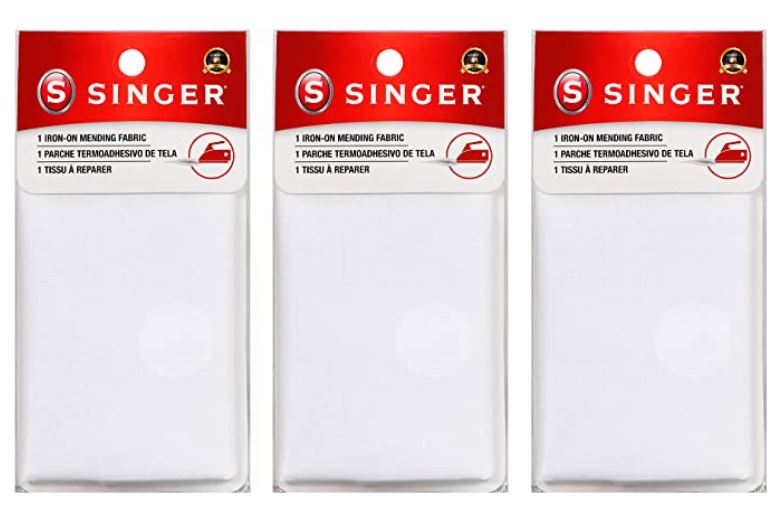 Iron-On Mending Fabric Patch – By Singer
This iron-on patch is made out of a fabric that lets you sew right through it, and then turn the seam into an inconspicuous mending spot. You can use this for items that need to be washed regularly such as children's clothes. It comes in various colors so you can match almost anything with ease!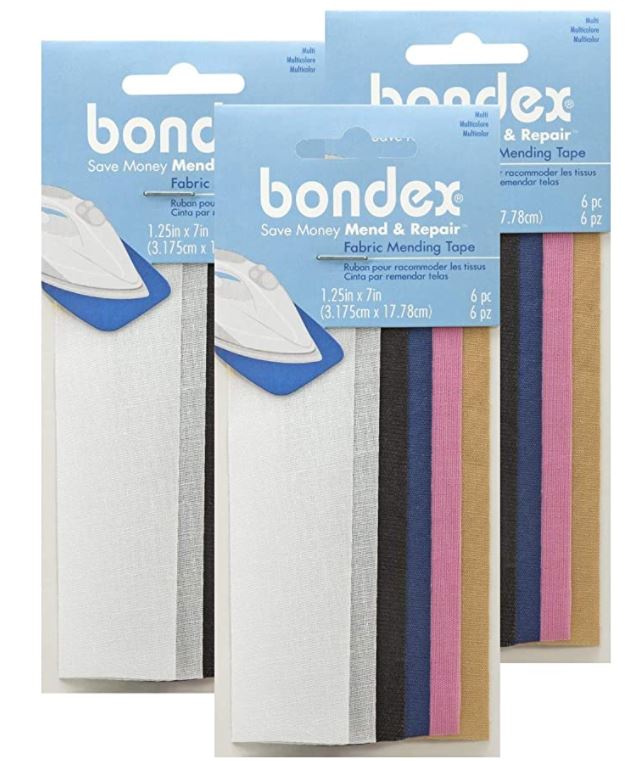 Mend and Repair with No-Sew Iron-On Patch
This no-sew iron-on patch is a great way to fix rips or tears in your clothing that are too big for patches. Just stick it onto the article of clothing where you need it, then press down firmly over the area so the adhesive sticks to both pieces of fabric evenly.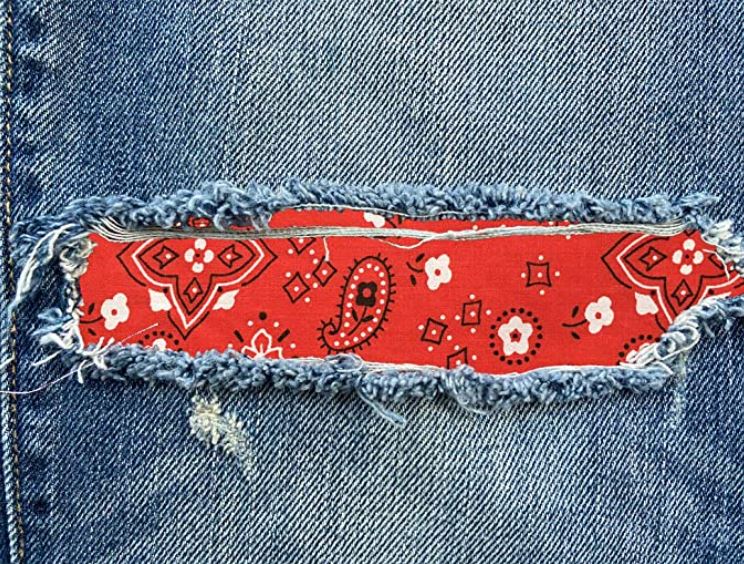 Inside-Out Patches Iron On-Cool Classics (Cool Classics)
These inside-out patches are a great way to add some style or decoration to your clothing. The pack comes with 30 unique designs that range from skulls and crossbones, flames, polka dots, hearts and roses, to guitars and tools. You can place them anywhere on any item of clothing including jeans, shorts, skirts, dresses, pants, hats, gloves, socks, and more.