Seamstress is an occupation for women that in the past was considered to be one of the lower classes. In early history, seamstresses were slaves or servants who plied their needlework skills to make clothing and other items for their masters.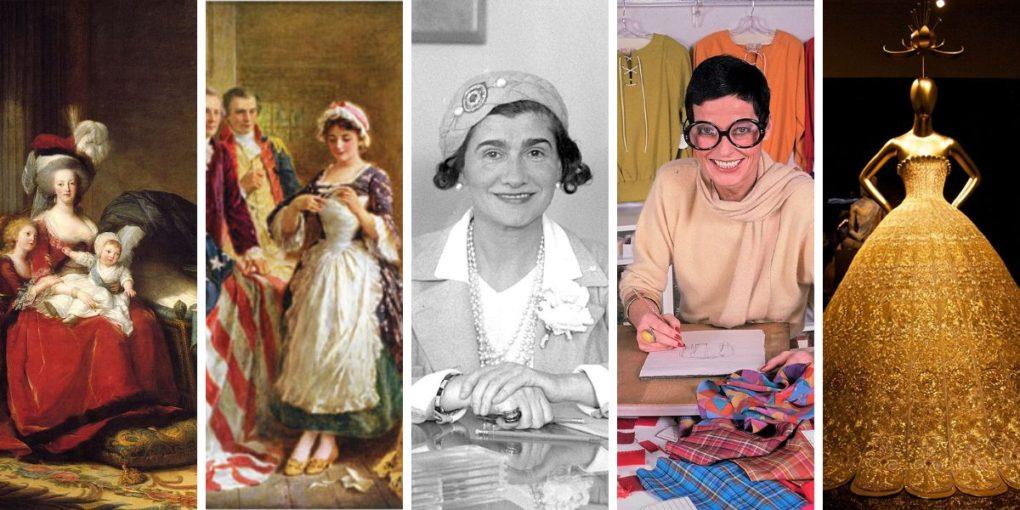 Over time, however, the status of seamstresses has changed dramatically. Today, some of the most famous and well-respected fashion designers in the world are seamstresses. This list pays tribute to those talented women who have made a name for themselves in the fashion industry.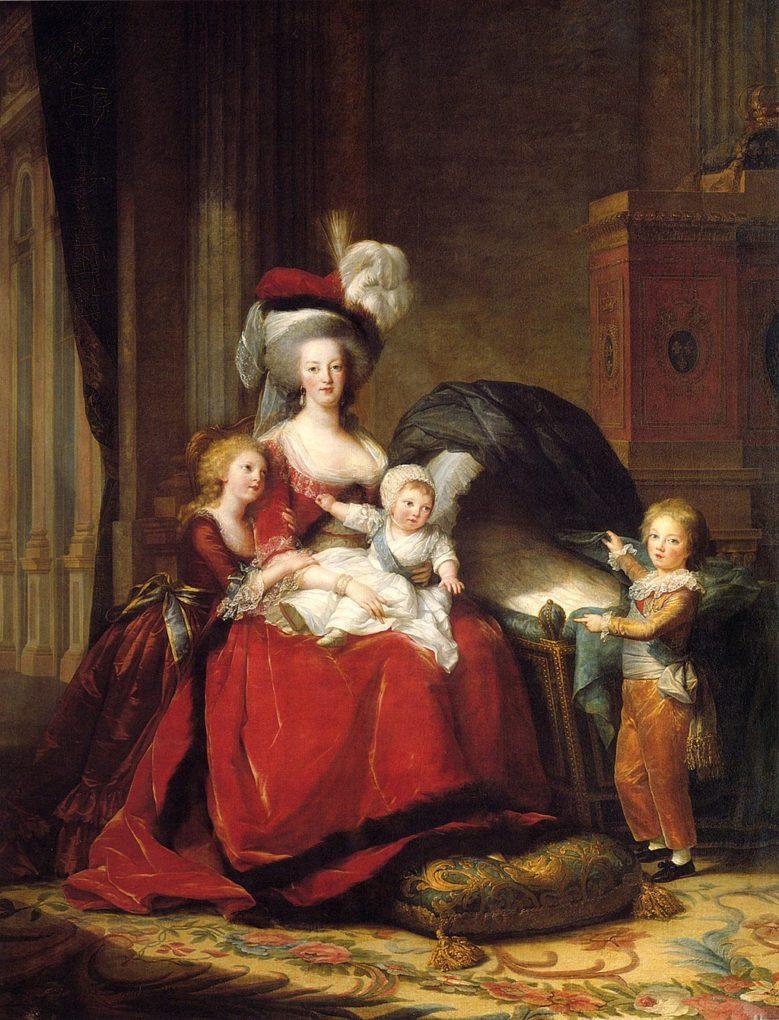 Rose Bertin 1747-1813 French costume designer or milliner
Rose Bertin is often referred to as the mother of French fashion. In 1783, she opened Paris' first haute couture house, which would make her a pioneer of the industry. She went on to become the dressmaker for Queen Marie Antoinette and even had her own boutique where she directed French fashion trends. Rose quickly rose in fame for her beautiful clothes, innovative designs and her outrageous style that featured dazzling fabrics, luxurious materials, and elaborate details. Her keen eye for fashion led to an incredibly successful career that revolutionized high fashion as we know it today. Although she passed away in 1813, her legacy still remains strong; every year fashion designers pay tribute to Rose's pioneering spirit by incorporating traditional techniques in some of their most iconic pieces.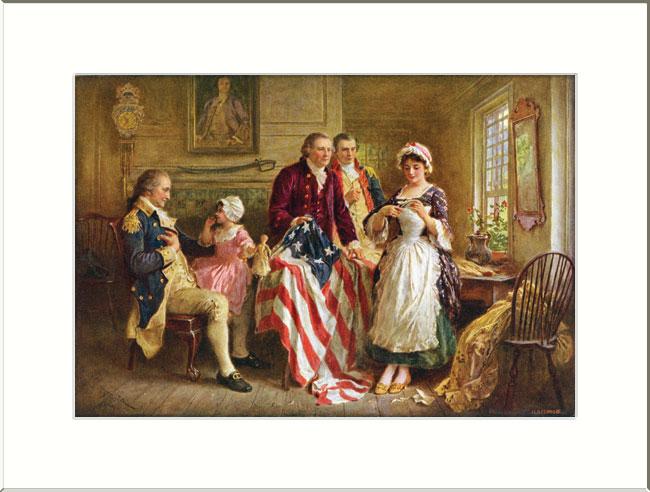 Betsy Ross 1752 –1836 (First U.S Flag)
Betsy Ross, an American icon best known for her contribution in creating the first U.S Flag, was a talented seamstress and Revolutionary War patriot. According to family tradition, General George Washington and two members of a congressional committee visited Mrs. Ross in 1776 with a sketch for the flag design. Mrs. Ross made a suggestion that transformed the six-pointed stars on the sketch to five-pointed stars, making it easier and speedier to sew them together. It is believed to be here, in this humble little house belonging to Betsy Ross, that the very first United Sates Flag was sewn from cloth nearly 240 years ago.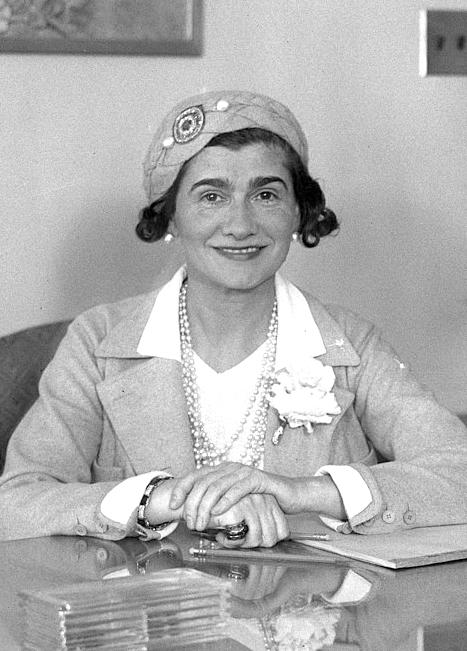 Gabrielle "Coco" Chanel, fashion designer and founder of the Chanel brand. (France 1883 – 1971)
Gabrielle "Coco" Chanel revolutionized the fashion world with her iconic designs. Born in France in 1883, she was determined to break through the class barriers of her era, and as a result shifted female fashion trends towards a more comfortable and sporty style. By combining elements of haute couture and casual menswear with lavish, luxurious fabrics, she created timeless pieces that remain fashionable to this day. More than just an influential fashion designer, Chanel's designs marked a major shift in women's perception of themselves and their clothing choices, allowing them for the first time to dress in shapes designed to suit their own bodies, rather than those dictated by societal standards. Coco Chanel truly left an indelible mark on the world of fashion design.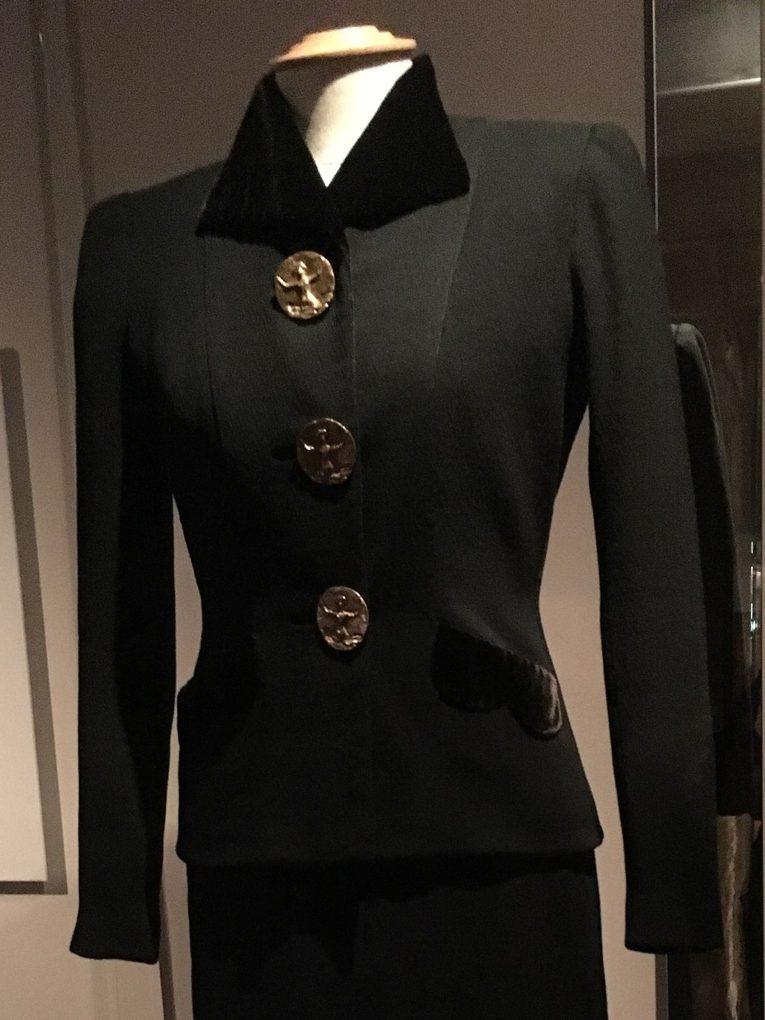 Elsa Schiaparelli – 1890 – 1973 (Italian stylists)
Elsa Schiaparelli was a true innovator in the fashion world. Born in Italy in 1890, she moved to Paris and opened the House of Schiaparelli in 1927. Throughout the 1930s-1950s, she managed her designs and changed the fashion world with her wild style and dynamic looks. Schiaparelli's designs truly celebrated Surrealism, featuring eccentric items such as knitwear, hats and gloves. Her daring outlook continues to have an impact on the fashion industry today, making her a true icon for women all around the world.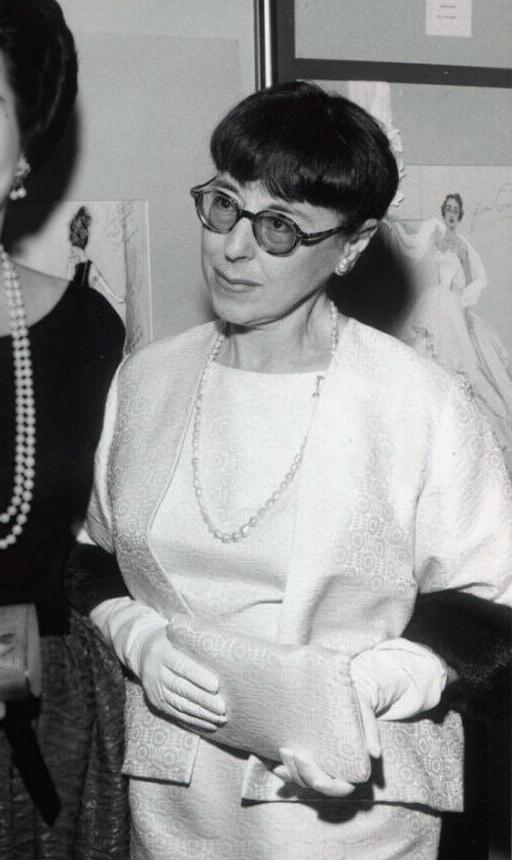 Edith Head (American costume designer for Films – with 10 academy awards) 1897 – 1981
Edith Head is one of the most successful and iconic designers in US film history. She was a costume designer who worked on over 1,000 films from the 1930s to the 1970s and achieved an astonishing 10 Academy Awards throughout her lifetime. Her professional effectiveness at designing costumes for all types of films, from comedies to period films, made her a highly sought after designer.
In addition to providing memorable costumes for a variety of films such as Alfred Hitchcock's 'Vertigo' and Roman Polanski's 'Chinatown', Edith Head also brought to life a variety of famous characters over time, contributing significantly to their success in popular culture. It is no wonder she has gone down in history as one of the greatest costume designers of all time.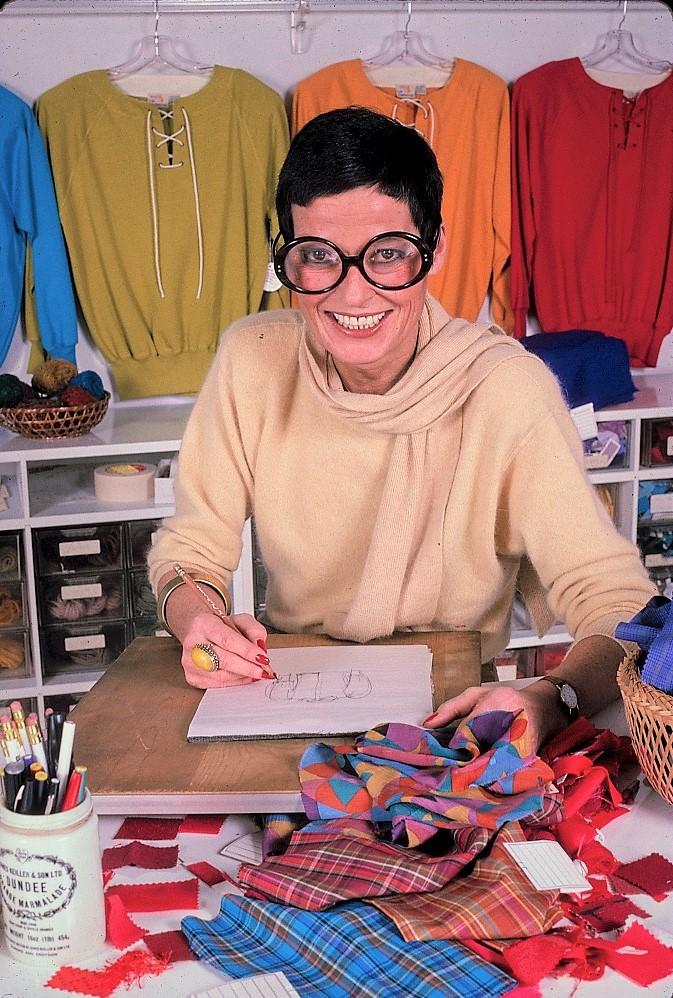 Anne Elisabeth Jane « Liz » Claiborne ( 1929 – 2007) Belgian / American
Anne Elisabeth Jane "Liz" Claiborne was born in Brussels, Belgium on March 31, 1929, and grew up to be a revolutionary figure in the fashion industry. She moved from Europe to the United States, where she attended the Fashion Institute of Technology in New York and eventually started her clothing line that catered to career women. Claiborne became one of the most successful female entrepreneurs of her time, eventually becoming the first female CEO of a Fortune 500 company. Her business savvy and corporate leadership skills made it possible for modern women to have better access to stylish yet professional clothing. She also helped make fashion more diverse for working women everywhere since Liz Claibornes collections offered various designs that didnt follow overtly restrictive trends. Despite passing away on June 26th 2007, Anne's legacy continues through her famous namesake brand and all those who were inspired by her success as an entrepreneur.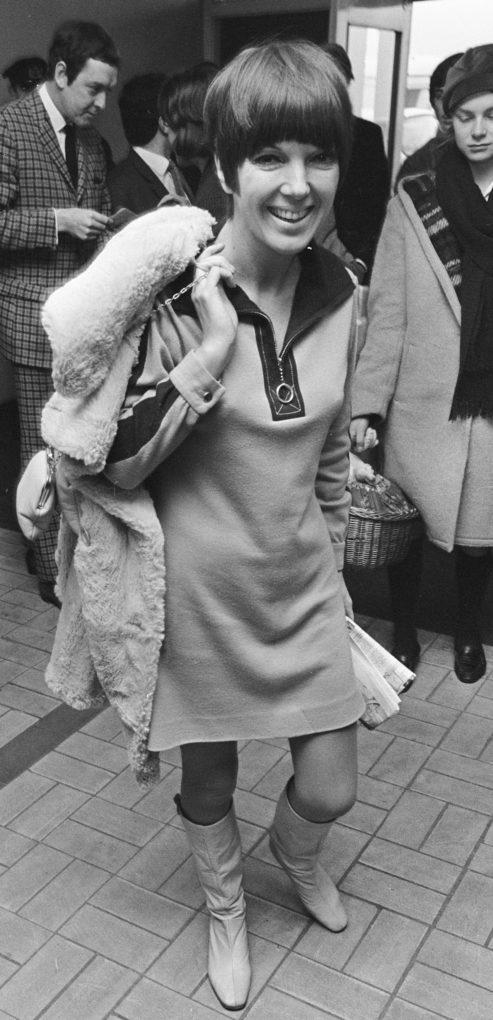 Mary Quant – English woman born in 1930 – still alive with 93 years old (Creator of the mini-skirt)
Mary Quant, an English woman born in 1930, is an inspiration to many. A fashion designer that was advanced for her time and a fashion icon for the present day. She is still alive at the ripe age of 93. Mary Quant created the mini-skirt which revolutionised 1960s London and beyond. Her rise to fame began when she opened a vinyl-lined boutique modelled after Parisian haute couture salons. Before this, hemlines were rather conservative, with skirts rarely going above knee-length or mid-calf length. It's no wonder why Mary Quant has had such an influence not only on fashion as we know it but on young women everywhere who admire her enthusiasm and desire to stay ahead of the trends within her field.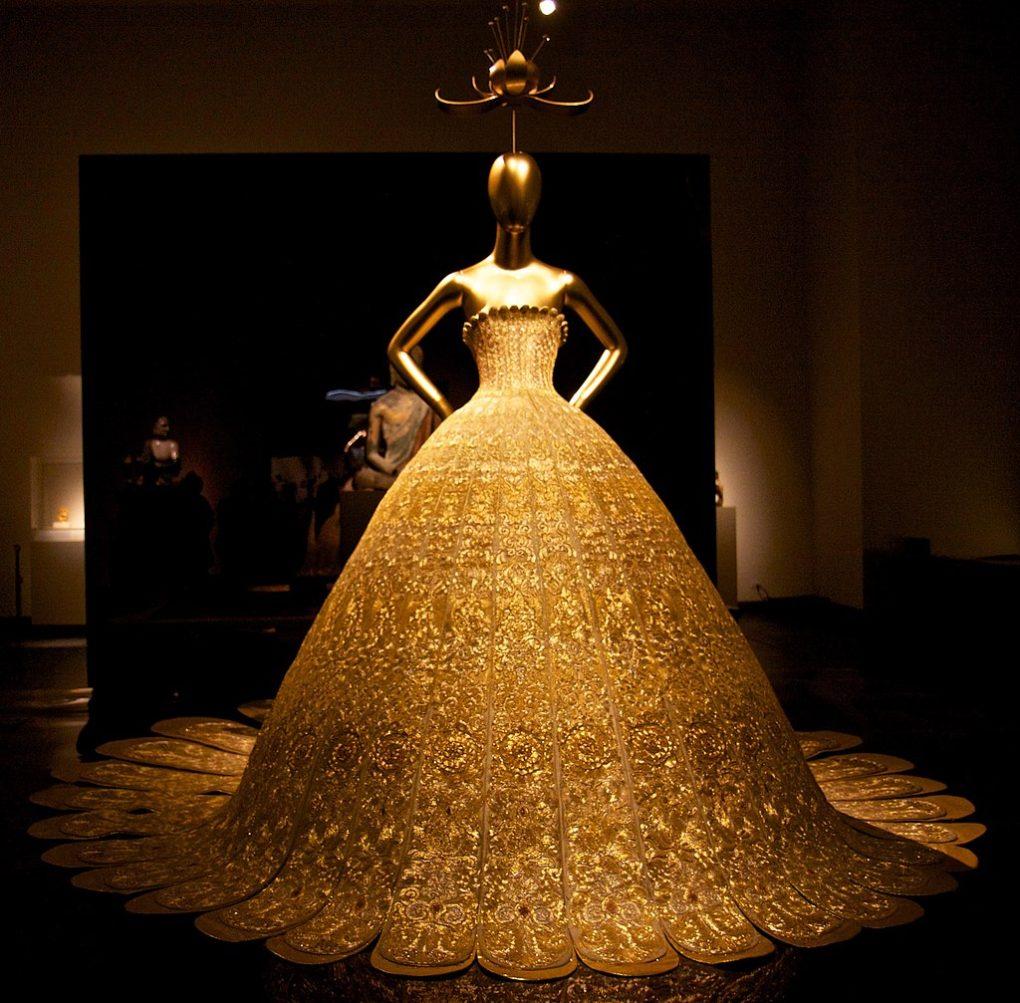 Guo Pei – Chinese Fashion Designer born in 1967
Guo Pei is a fashion designer hailing from Beijing, China – one who has earned global notoriety and admiration for her designs. As a child, she grew up admiring the intricate patterns found in traditional Chinese architecture and art which shaped her love of intricate details and traditional Chinese elements in her distinctive designs. Over the years, she'd become renowned for dressing some of the most influential women within China, but it wasn't until 2015 when pop star Rihanna stunned audiences worldwide with an exquisite yellow gown that had been designed by Guo Pei at the Met Gala that she truly gained international recognition. From her use of colors, to texture choice and even to embroidering flowers on high quality fabrics; each detail goes beyond luxury in creating timeless works of wearable art.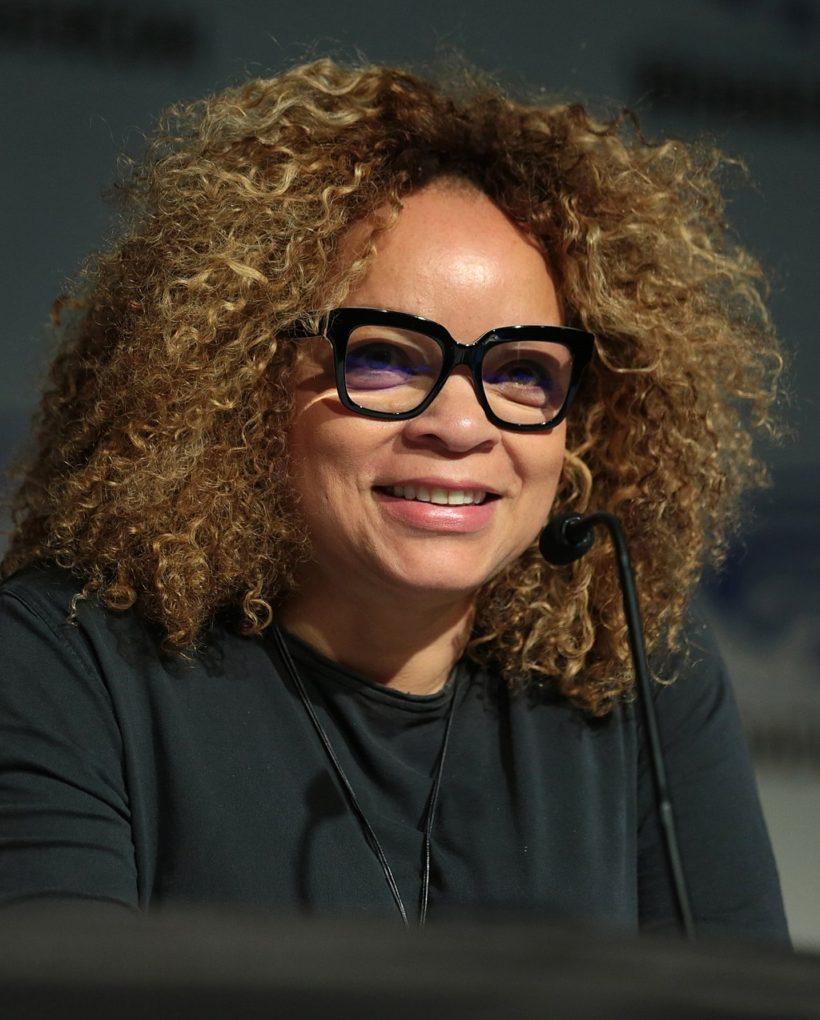 Ruth E. Carter (born in 1960) Black Panther Costume Designer
Ruth E. Carter has been an influential figure in the film industry for many years, but recently she made history by becoming the first African-American to win an Academy Award for her work on Black Panther. Her costume designs have been instrumental in creating a realistic and recognizable aesthetic for films and shows that accurately represent the characters, making her contributions even more impressive. She captures the spirit and culture of each project with utmost precision, providing a strong sense of continuity and cohesiveness throughout her projects. It is no surprise that her creativity and talent were recognized by the Academy to win this prestigious award.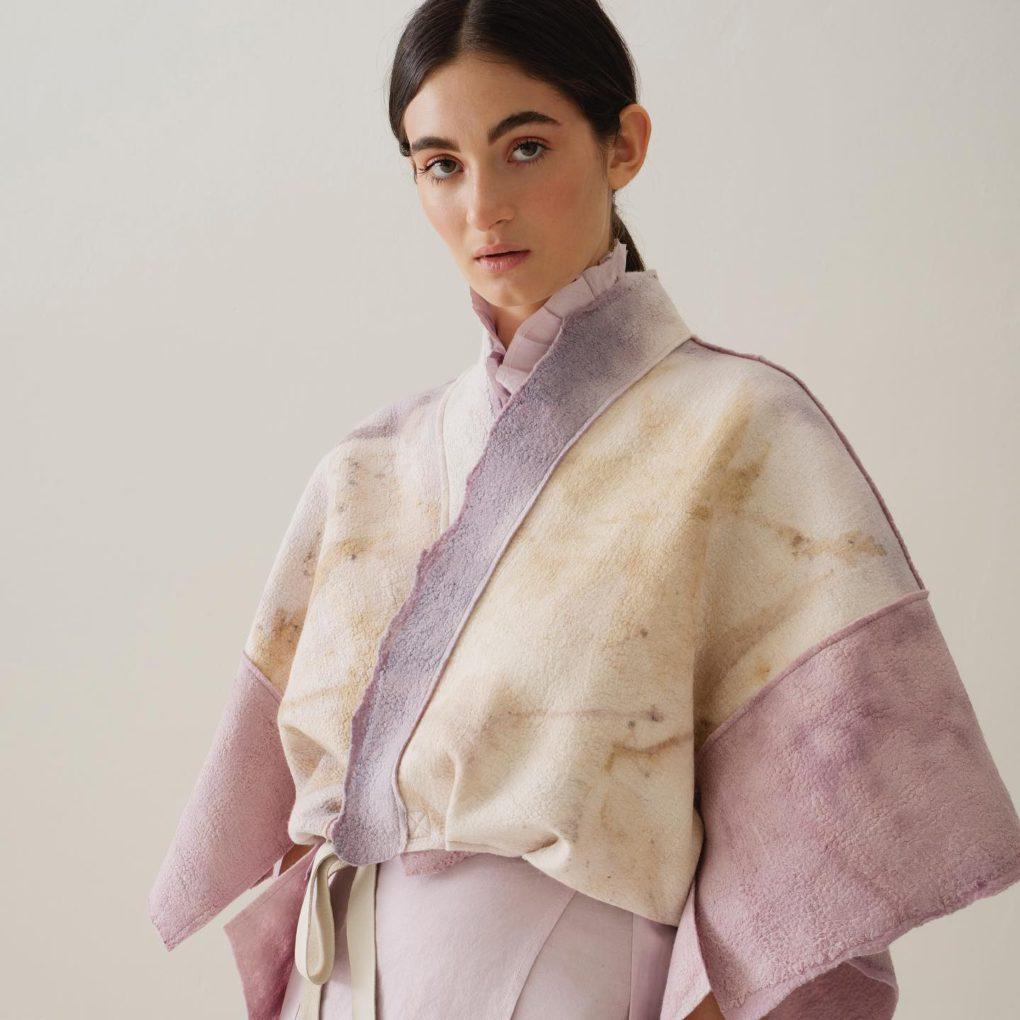 Alice Otegui – Calmo (Uruguay, 2017) zero-waste pattern making by local artisans.
Alice Otegui's Uruguayan label Calmo is setting an inspiring example for embracing both sustainable practices and local artisans simultaneously. Through their commitment to zero-waste pattern making and textile traceability, they are working to minimize their impact on the environment while promoting fair trade with their suppliers. What's more, Calmo is focused not solely on environmental sustainability, but also social responsibility – a conscious approach to create garments that are beneficial for all sides of the supply chain. With initiatives like these, it is no surprise that Alice Otegui has become an influential pioneer in the fashion industry.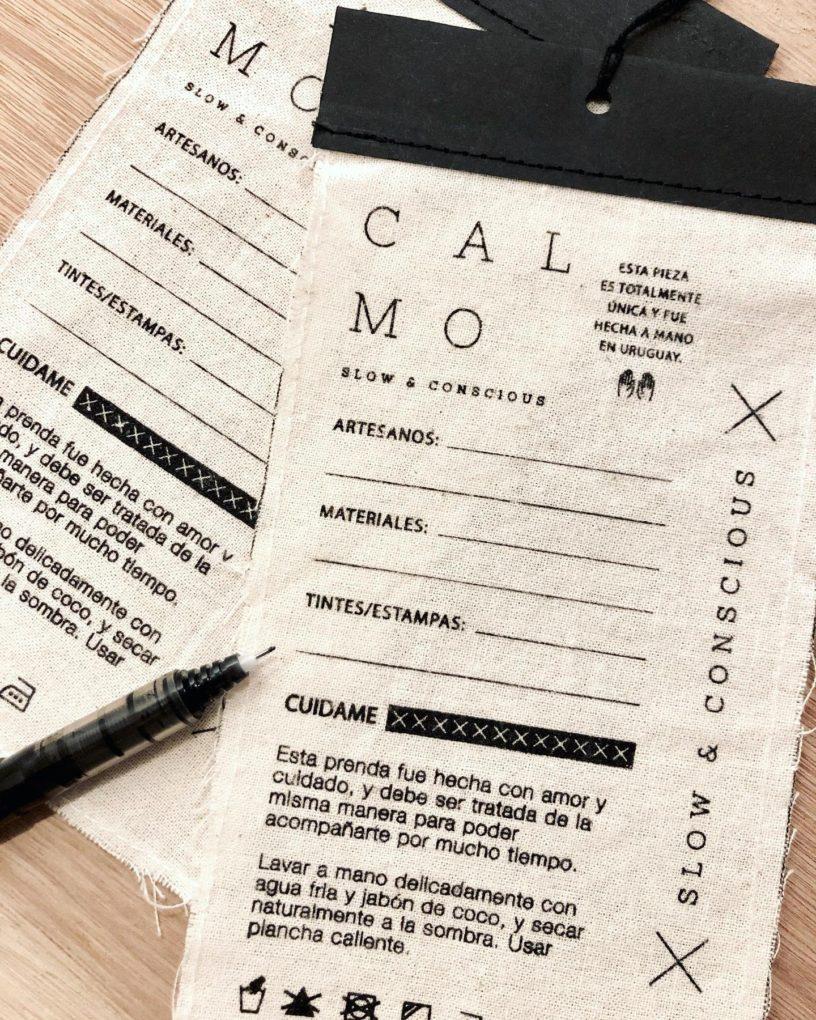 These influential women have all had a lasting impact on the fashion industry throughout history. From creating the first U.S flag to developing zero-waste pattern making; their remarkable achievements are something to be celebrated. These iconic women were trendsetters pushing innovation forevermore with their pure creativity and out of the box thinking.
It is also worth noting that these women faced significant institutional challenges which would very often lack recognition for what they achieved. The courage of these pioneers sets an example for generations ahead that anything is possible putting forward action instead of just simply ideas or talk. As we celebrate such hard work and passion for the fashion industry there should be little doubt that only greater things will come from them in years to come. Lastly, don't forget at Sienna Pacific we specialize in making custom clothing labels of all kinds so you can give back any garment or look that extra touch!
Resources
BADER, J. (1949). ROSE BERTIN, MARCHANDE DE MODES DE MARIE-ANTOINETTE. Hommes et mondes, 10(40), 452-454.
Chrisman-Campbell, K. (2015). Fashion Victims: Dress at the Court of Louis XVI and Marie-Antoinette (p. 161). New Haven: Yale University Press. PDF.
Parmal, P. A. (1997). Fashion and the growing importance of the marchande des modes in mid-eighteenth-century France. Costume, 31(1), 68-77
Mader, J. (2007). Betsy Ross. Capstone. Book
Randolph, R. P. (2001). Betsy Ross: The American Flag, and Life in a Young America. The Rosen Publishing Group, Inc.Book
Riot, E. (2013). Woman in love, artist or entrepreneur? The edifying, mystifying life of Coco Chanel. Society and Business Review, 8(3), 281-313. PDF
Marcangeli, S. (2015). Undressing the power of fashion: The semiotic evolution of Gender Identity by Coco Chanel and Alexander McQueen. PDF
Evans, C. (1999). Masks, mirrors and mannequins: Elsa Schiaparelli and the decentered subject. Fashion Theory, 3(1), 3-31.
Sweeney-Risko, J. (2015). Elsa Schiaparelli, The New Woman, and Surrealist Politics. Interdisciplinary Literary Studies, 17(3), 309-329.
Fortmueller, K. (2018). Gendered Labour, Gender Politics: How Edith Head Designed her Career and Styled Women's Lives. Historical Journal of Film, Radio and Television, 38(3), 474-494.
Sauro, C. (2005). Edith Head. PDF
Siggelkow, N. (2017). Change in the presence of fit: The rise, the fall, and the renaissance of Liz Claiborne. Strategy Process, 45-73. PDF
Hayes, L. (2009). Changing Business Practices in Fashion: Liz Claiborne, an American Innovator: A New Era of American Design. In Business History Conference. Business and Economic History On-line: Papers Presented at the BHC Annual Meeting (Vol. 7, p. 1). Business History Conference. PDF
Quant, M. (2012). Mary Quant: My Autobiography. Hachette UK. Book
Tregenza, L. (2019). 'Mary Quant', Victoria and Albert Museum, London, UK, 6 April 2019–16 February 2020. Textile History, 50(2), 253-255. PDF
Fu, C. R. (2021). Guo Pei: Chinese Art and Couture. Fashion Theory, 25(1), 127-140.
Henry King, L. (2021). Black skin as costume in Black Panther. Film, Fashion & Consumption, 10(1), 265-276.
Ryzik, M. (2018). The Afrofuturistic Designs of 'Black Panther'. The New York Times, 23. PDF
LA DISEÑADORA. (n.d.). Calmo. Retrieved February 21, 2023, from https://es.calmoslow.com/the-designer